Aena Is Set to Invest around €550 Million in Its Climate Action Plan over the Period 2021-2030
The Plan, which is anchored in the 'Towards Zero Emissions' concept, will make it possible to reach carbon neutrality by 2026 while achieving a 94% reduction in emissions per passenger associated with Aena's own operations by 2030 to lay the foundations for accomplishing Net Zero by 2040
It is split into three strategic programmes: Carbon Neutrality, Sustainable Aviation and Community and Sustainable Value Chain
Amparo Brea, Aena's Director of Innovation, Sustainability and Customer Experience, takes on the additional role of Chief Green Officer (CGO) with a view to turning sustainability into a core component of the company's decision-making processes
Aena is the first Spanish listed company and one of the few in the world to submit its Climate Action Plan to a vote at its General Shareholders' Meeting
Aena's Board of Directors has signed off on its Climate Action Plan 2021-2030 'Towards Zero Emissions' which will enable it to reach carbon neutrality by 2026 while achieving a 94% reduction in emissions per passenger associated with Aena's own operations by 2030 to lay the foundations for accomplishing Net Zero by 2040.
The Plan will be submitted to a consultative vote at the company's General Shareholders' Meeting, which makes Aena into the first Spanish company and one of the few listed companies in the world to report to its shareholders each year on its Climate Action Plan.
Meeting these strategic targets calls for the engagement of all Aena's divisions and a raft of effective actions and measures are to be rolled out accompanied by setting up indicators to measure the extent to which they have been reached.
The Climate Action Plan involves investment coming to close to €550 million between 2021 and 2030 and is split into three strategic programmes: Carbon Neutrality, Sustainable Aviation and Community and Sustainable Value Chain.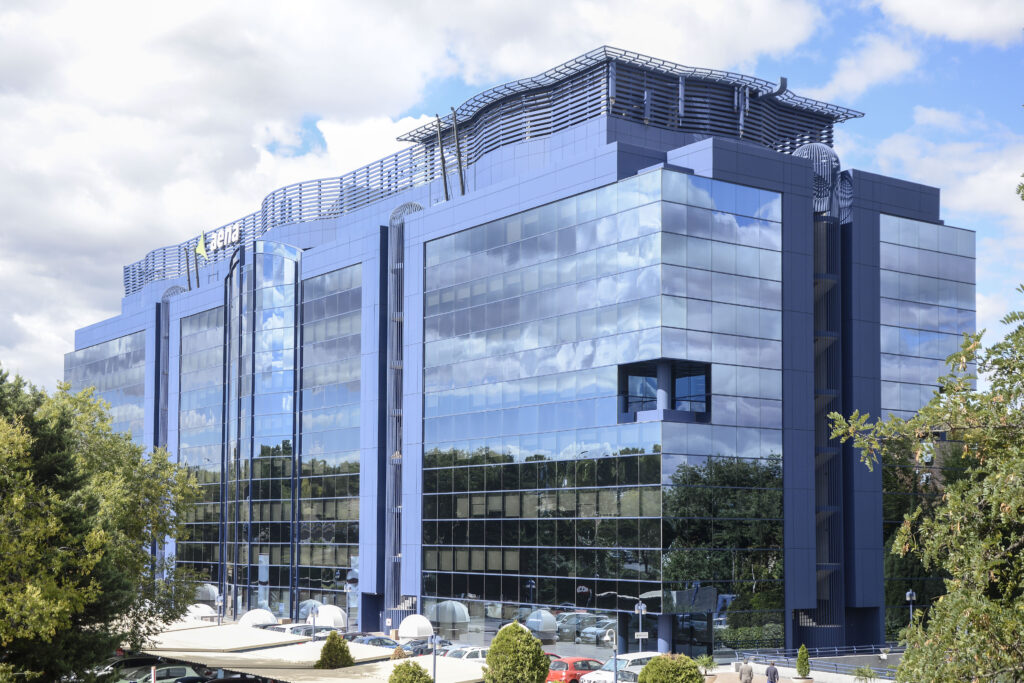 The work strands in the Plan's strategic programmes feature a wide range of measures including achieving 100% self-consumption of renewable electricity under the Photovoltaic Plan and 90% sustainable energy usage in HVAC (purchase plus production) by 2030, attaining 78% sustainable ground handling vehicles by 2030, and driving additional reductions associated with airlines.
As part of the Climate Action Plan, Amparo Brea, Aena's Director of Innovation, Sustainability and Customer Experience, has additionally been appointed as the company's Chief Green Officer (CGO). Her main task in this role is to help reposition the business model and embed sustainability in every aspect of the organisation. This means shifting from the standpoint that the company's sustainability should solely be addressed for reporting purposes and instead turning it into a core component of business decision-making.
The purpose of this initiative is to foster a reduction in emissions over and above those associated with Aena's direct operations. It will also enable the company to act as a driving force for emission-free aviation, take a further step forward in its environmental commitment and bolster its leadership in achieving sustainable air transport.
This article was originally published by Aena.