Afroport Chooses Amadeus to Help Modernize Africa's Airports
Nouakchott airport in Mauritania completes move to 'Amadeus Flow' cloud platform during pandemic
Afroport is a new, ambitious, private company based in Abu Dhabi with a mission to become Africa's leading airport group, based on its unique operating model. The company provides all aspects of airport management from passenger, flight and ground handling services to retail concessions and airport hospitality. The government of Mauritania has already tasked Afroport with the modernisation and management of Nouakchott airport under a long-term contract.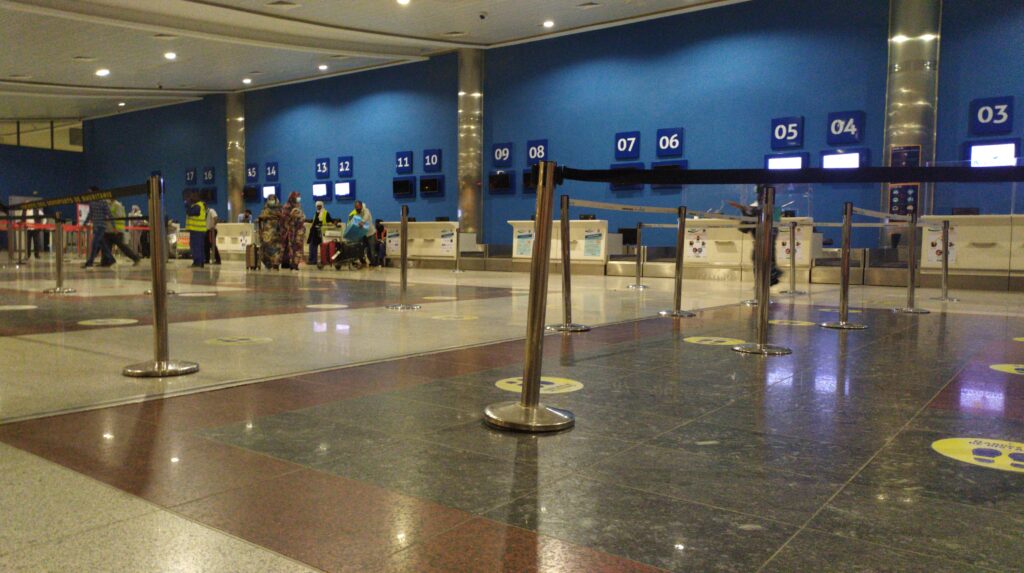 Mohamed Alkhyeli, Chairman of Afroport, said:
"Africa is attracting a huge amount of foreign direct investment and only with a modern air transport infrastructure will the continent achieve its economic potential, that's why we started Afroport."
One of Afroport's key values is 'delivering excellence and quality using leading-edge technology solutions', which is the driver for entering a long-term agreement with Amadeus. The terms of the deal will see Afroport airports transition to Amadeus Flow a cloud-based platform for delivering passenger services.
Vincent Dennehy, CEO, Afroport, said:
"As a new operator we're lucky because we can choose the very latest systems to underpin our business model. With Amadeus Flow, even a small, remote, African airport can benefit from the most advanced technology, which is reliable, continually updated and easy to deploy."
Nouakchott airport, serving the capital city of Mauritania in West Africa, has become the first Afroport airport to move to a new generation of cloud technology from Amadeus. The project began at the peak of the pandemic in June 2020 and was completed 100% remotely, without the need for any on-site engineers.
Passenger numbers at Nouakchott have reached 90% of 2019 levels, with travelers and airlines now benefiting from the major technology modernization. New cloud solutions are in place that help ground handlers provide a consistent service at key passenger touchpoints, better and more cost-effectively track and manage passenger bags as well as a new cloud computing infrastructure that connects the airport to its airline partners more easily.
Importantly for a remote location like Nouakchott, virtually any airline can now connect to the airport easily over the internet, deploying its own applications simply, without an on-site IT project.
Yannick Beunardeau, Vice President Airport IT Europe, Middle East and Africa, Amadeus, added:
"The Afroport team has a wealth of experience in aviation and a compelling model for modernising airports across Africa. We're pleased to be moving them to our cloud-based platform, which has native integration to hundreds of airlines, making it much easier for carriers to begin serving Nouakchott whilst delivering a modern passenger experience."
Nouakchott-Oumtounsy International airport serves Nouakchott, the capital of Mauritania located on the North Western coast of Africa. The new airport has two runways and was opened in 2016 as a replacement for the capital's existing airport. The project was the largest infrastructure development carried out in Mauritania since the 1960's.
This article was originally published by Amadeus IT Group SA.