Airport Innovation Lab's Fifth Group Tests Unique Concepts to Enhance Passenger Health and Safety at SAN
The Airport Innovation Lab at San Diego International Airport (SAN) has launched its fifth accelerator program, this one focusing on health and safety at airports. Six companies with solutions that enhance the touchless journey or advance queue management have been welcomed into the program to test and refine ideas in a real-life airport environment.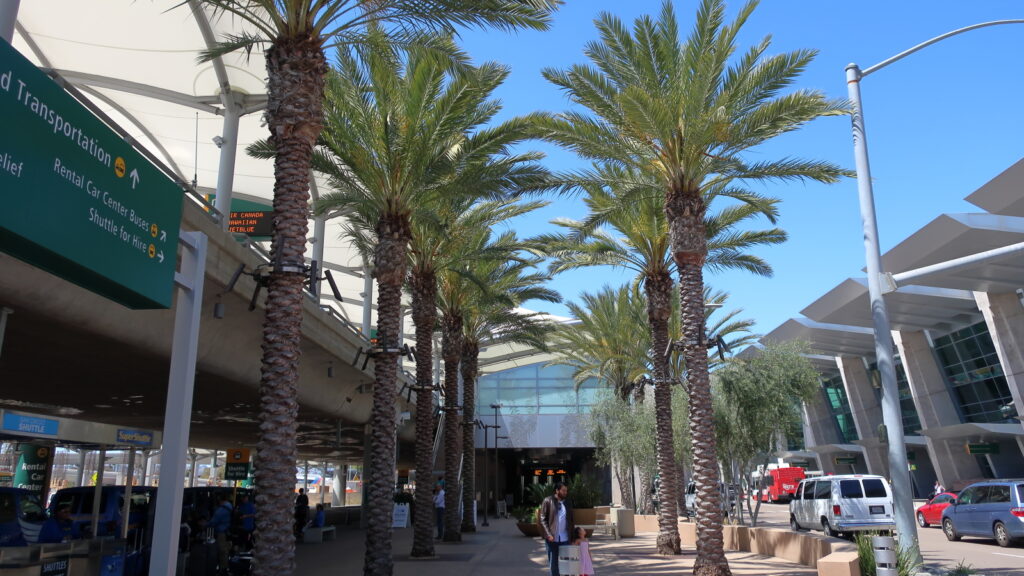 The six companies and their concepts are:
Ariadne Maps: Test and further develop a software and hardware product for indoor crowd analytics and localization to better understand the movement of passengers in the terminal environment.  They will also develop and test a dashboard that may include some of the following: a number of unique visitors, duration of average visit, hourly occupancy of area, duration of visit per hour, heat map over a time period, etc.
Art of Context: Test recently developed patent pending universal touchless device technology that provides a drop-in, touchless alternative to using touchscreens in existing kiosks and interactive digital signage.  Users will be able to interact with the kiosk using familiar and intuitive interfaces such as voice control and remote control via their mobile device.
Honeywell: Will utilize existing technology to evaluate the value created through deeper video analytics and the effects of positive/negative real time feedback available to the public in the areas of social distancing, mask detection and possibly contact tracing.
Intelligent Track Systems A/S: A modern and fully Intellectual Property protected lightweight trolley fitted with a computer tablet that scans passenger-boarding pass.
TrayMask: Recyclable sanitary cover for an airplane seat back tray table, referred to as "TrayMask".
ZeroWaste/Banqloop: Smart waste bin enabled with sorting robotics, grinding, and packaging of raw sorted material.
"COVID forced airports around the world to re-evaluate health and safety protocols to mitigate spreading the virus. We recruited companies that offer viable solutions to reducing passenger contact with high-touch points and effectively managing social distancing. This is an exceptional batch of innovators and we are already extremely impressed with their ideas that have the potential to shape the future airport customer experience."
From now through the summer, the fifth cohort will participate in a full-virtual program that includes online workshops, sessions with subject matter experts from the Airport Authority and potentially live testing in the airport as health and safety restrictions permit.
At the end of the program, successful innovators have the potential to enter into contract negotiations with San Diego County Regional Airport Authority, the airport's owner and operator, and/or gain entrée to other airports and analogous businesses including other transportation hubs, convention centers, shopping malls and other large venues such as ballparks, theme parks, and hotels.
"COVID-19 has taught us a lot about mitigating the spread of the virus in a large public venue. As we focus on recovery and plan for the redevelopment of our Terminal 1, we are very interested in concepts that add to creating a safe and healthy environment for all who travel through our airport. Those innovations that succeed at SAN now in the midst of the pandemic will add to our ability to be ready for when passenger volumes return to normal."
The unique Airport Innovation Lab was launched to reduce barriers for innovators to break into the aviation industry. Pre-pandemic, participating companies tested and developed their concepts in this 3,500-square-foot space which offers a functional mini-terminal area with ticket counters and a bag claim carousel, all without passenger or security concern to work around. With the onset of the pandemic, the program shifted to a full-virtual format and as stay-at-home restrictions allow, testing is conducted onsite at SAN.
This article was originally published by the San Diego County Regional Airport Authority.