After a year of construction, work continues to progress on implementing Rail Baltica's new railway station and related infrastructure at Riga International Airport (RIX) in Latvia.
Throughout the first year of construction, new utilities and roads have been established and two test piles have been constructed to support overhead line equipment on the electrified railway. All planned works have been carried out using modern construction technologies such as BIM (3D building information modelling).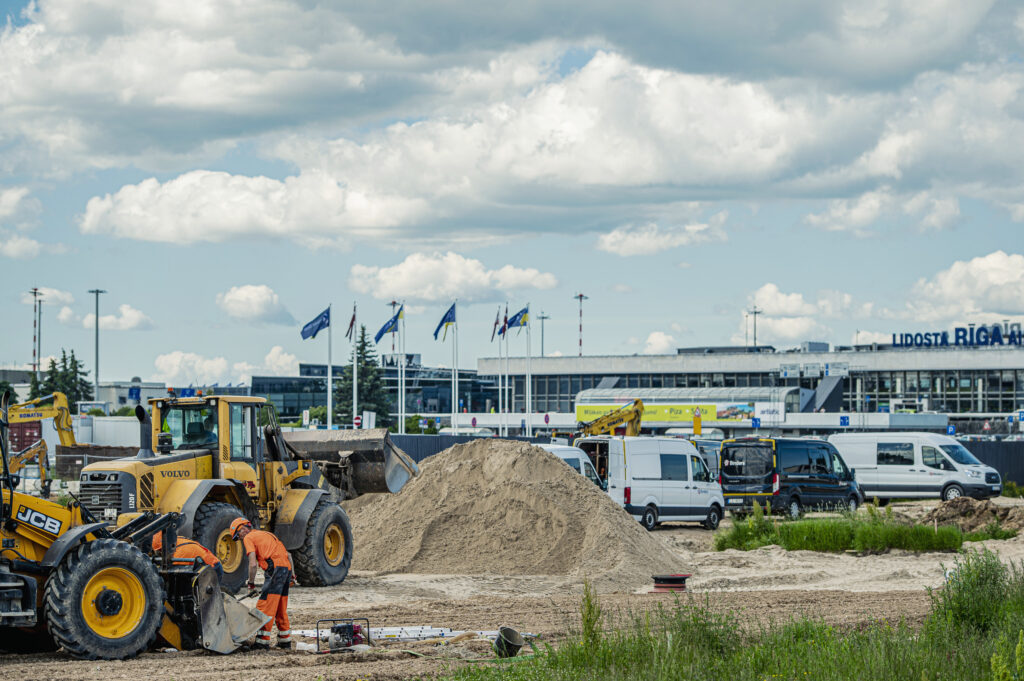 During the next year, reinforced concrete structures for the railway's overpasses and station building will be constructed, and a luggage transportation tunnel will be built between the Rail Baltica railway station and the Riga Airport terminal. This will allow luggage to be transferred between rail and aviation services without passenger involvement.
"The changes at the airport are becoming more and more noticeable, with the construction site already occupying a significant area. It is very gratifying that the first year of planning and active construction of this significant project is progressing smoothly. During the construction process, I urge drivers and pedestrians to be understanding in order to move towards the goal together: Riga Airport as the first high-speed rail and air connection in the Baltics, connecting Rail Baltica with the whole of Europe."
Construction on the Rail Baltica station began at Riga Airport at the end of June 2021. The project involves constructing 6 kilometres of high-speed railway line to create rail and air connections for passengers and freight. It is anticipated that the station will enable passengers to travel to and from Riga Airport on regular regional trains, as well as the upcoming Rail Baltica high-speed train.
Rail Baltica's connection to Riga Airport will be the first high-speed rail and air connection in the Baltics. BSL Infra plans to carry out the construction works in five phases, with completion expected in December 2025.