The Federal Aviation Administration (FAA) has completed the environmental review for the Chicago Department of Aviation's (CDA) upcoming O'Hare 21 projects, enabling construction to start on the multi-billion dollar Terminal Area Plan at Chicago O'Hare International Airport.
US Transportation Secretary Pete Buttigieg and local, state and federal officials celebrated this milestone on 21 November 2022.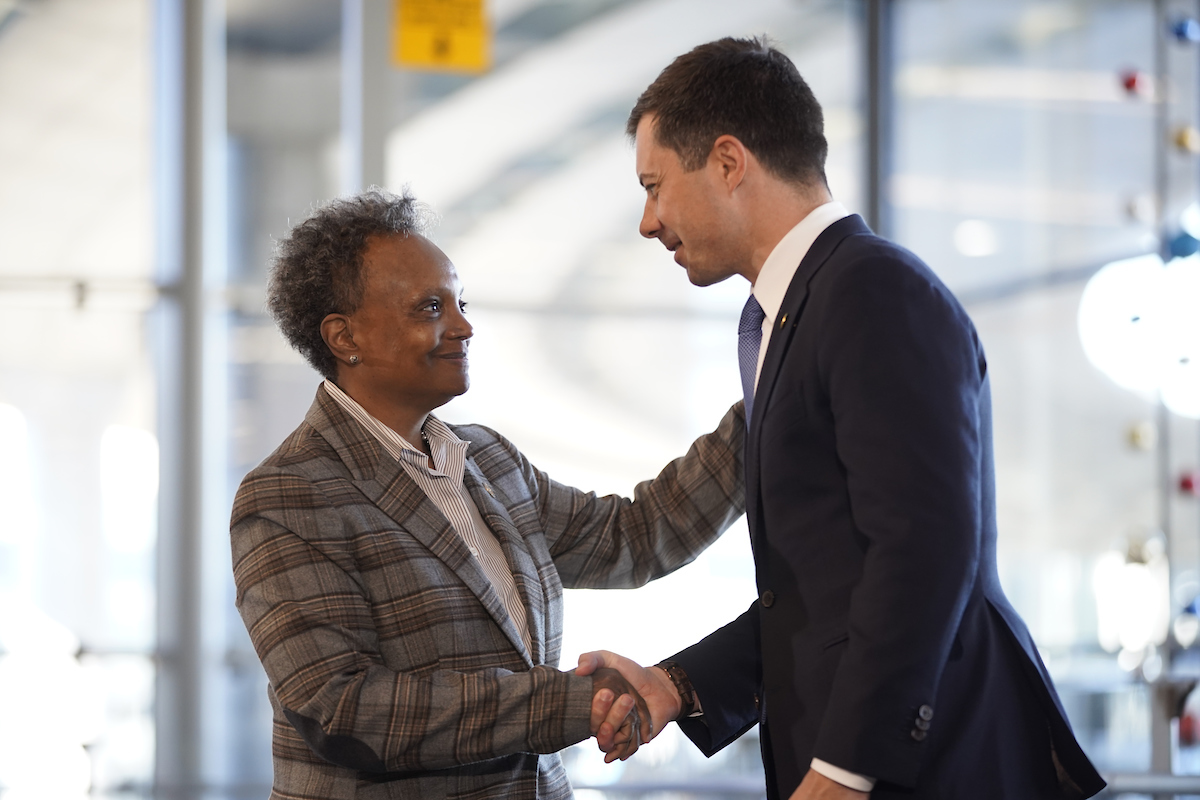 "Chicago's transportation infrastructure is what makes this city an economic powerhouse of global importance. Now, as we prepare to break ground on O'Hare's newest terminal, Chicago and this entire region will be positioned to grow and create good-paying jobs through the benefits of first-rate infrastructure, beginning with the construction project itself."
The environmental review analysed several Chicago Department of Aviation projects, including the construction of new terminals, airport hotels, airfield and taxiway improvements and support facilities.
It also reviewed the FAA's proposal to alter the approaches to Runway 10R/28L to allow for simultaneous arrivals to multiple runways.
The FAA concluded that proposed construction projects and changes to air traffic procedures would not significantly affect any environmental resources.
This decision clears the way to start construction on two new satellite concourses at O'Hare International Airport in 2023 and a new O'Hare Global Terminal in 2026. These facilities will replace the current Terminal 2, with demolition scheduled to take place in several phases.
"Today's news from the FAA gives us a clear path forward to start construction on the Terminal Area Plan which includes Satellite Concourses 1 and 2 and the O'Hare Global Terminal, the centrepieces of the capital improvement program we call O'Hare 21.
"I thank the FAA for its comprehensive review of the proposed plan as we work to completely transform the O'Hare experience for the traveler of tomorrow."
The current construction timeline estimates that the first satellite concourse will be completed in 2027, while the second satellite concourse will be completed in 2028.
Construction of a large tunnel connecting passengers, baggage, and utilities between the O'Hare Global Terminal and the satellite concourses is anticipated to begin in 2024 and will be finished by 2030.
The Satellite Concourses will provide approximately 1.3 million square feet of gate and amenity space and will expand the airport's flexibility to accommodate both narrow and wide-body aircraft. The opening of these satellite facilities will allow O'Hare to maintain gate capacity when existing gates are withdrawn for the construction of the O'Hare Global Terminal later this decade.
Upon its opening, the O'Hare Global Terminal will more than double the space of the existing Terminal 2 and will integrate international and domestic operations.