In the UK government's Decarbonising Transport – A Better, Greener Britain, the government put forward a commitment to consult on a target for decarbonising emissions from airport operations in England by 2040, saying that "Airports represent a small but material share of emissions from aviation".
But what are some of the direct and indirect ways airports can reduce their carbon footprint?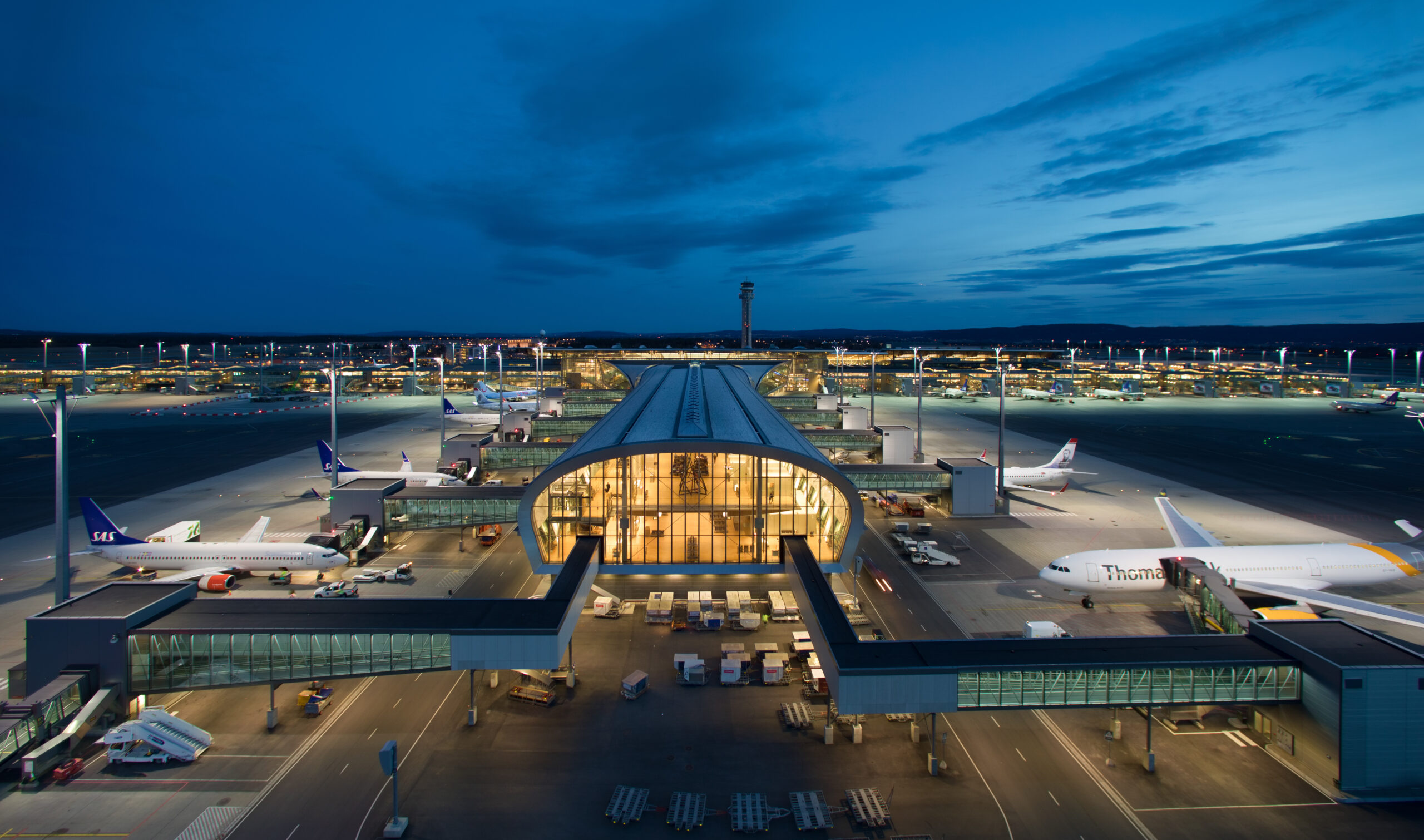 Improved Public Transport Connectivity to and from the Airport
A large percentage of indirect emissions caused by airports are due to surface access transport – how passengers and staff get to and from the airport. Typically, of course, airports are located away from city centres and so passengers and staff can often be forced to use cars to get to the airport if public transport links are insufficient or nonexistent. For instance, according to research by the EASA (European Union Aviation Safety Agency), 98% of airports indicated that public transport was available, but not even 20% of their employees used it to get to work. It went on to say that a separate study found that 36% of passengers, on average, travelled to airports by public transport in 2018.
A further impact of passengers and staff driving private vehicles to work is that these vehicles require parking – and that is a huge amount of land concreted over, causing high surface temperatures and preventing that land from contributing to a reduction in GHG emissions.
Direct rail links to airports and dedicated express bus services that run regularly and that can accommodate passengers with luggage are key. This option has to be made as easy and convenient to users as possible, making leaving private vehicles at home the more attractive option. For instance, 2019 figures show that 51% of passengers at Stansted travelled to the airport by public transport, compared to a mere 20% at Manchester. The highest share in Europe goes to Oslo, with 70% of passengers using public transport to access the airport. In this respect, Oslo ranks fourth in the world, being beaten only by three airports in Japan.
Electrifying Airport Support
Vehicles Ground support equipment is rife for electrification. The GSE in question includes luggage tractors, conveyor belt vehicles, cargo lifters/tractors, water trucks, lavatory trucks and aircraft tractors, to name just a few. Airside buses that transport passengers from the plane to the terminal building would also benefit from electrification in order to improve the airport's carbon footprint. The EASA notes that 86% of airports reported in the ACI EUROPE (Airports Council International Europe) survey in 2018 that their fleets included electric vehicles. 47% said their fleet contained hybrid models.
According to the National Renewable Energy Laboratory (NREL), Seattle-Tacoma International Airport has around 250 pieces of electric ground support equipment, of which roughly half are luggage tugs.
40% of Gatwick Airport's ground support equipment is electric.
Airport Terminal Design
There are many ways in which airport terminals can be made more sustainable. For instance, by taking advantage of natural lighting and ventilation as much as possible, the need for powered options is reduced. Optimising the terminal's heating, ventilation and cooling systems through the use of predictive modelling will reduce energy waste.
Installing windows that reflect solar radiation, e.g. through the use of films, that prevent the terminal building from becoming too hot is another smart design choice that will pay dividends. Terminal roofs can be covered in solar panels so that airports contribute to generating the power they use, ensuring it comes from renewable sources. Rainwater harvesting can reduce the amount of potable water that is used in the airport.
Oslo Airport Terminal 2 achieved BREEAM Excellent rating by finding ways of providing low-carbon energy to the building. This was the first airport building ever to be awarded an 'excellent' rating for sustainability. Why? Some examples: snow is collected in the winter and stored. It is then used to cool the building in the summer months. Greywater and groundwater are used for heating the terminal building. By making careful material choices during the construction phase, the terminal building also achieved a 43% reduction in embodied carbon. Higher levels of insulation mean the terminal has earned Passive House-level performance standards.
Of course, fully net zero airports are only a small aspect of achieving net zero in the aviation sector. But there is progress here too. In 2020, the world's first hydrogen fuel cell-powered commercial-grade aircraft completed a full flight, including taxi, take-off, circuit and landing at Cranfield Airport. The hydrogen for the flight was produced on-site.