Denver International Airport has partnered with CLEAR to extend the DEN Reserve programme, via which passengers can book a specific time slot at airport security.
DEN Reserve is free for passengers to use and will allow them to reserve a specific time slot to go through DEN's Bridge TSA Security Checkpoint for themselves and any other passengers they are travelling with.
Since security can take a long time for passengers, this option is to provide a better experience. It also relieves pressure at the Bridge Security Checkpoint for staff. Passengers can make a reservation up to three days before a flight via Flydenver.com/DENreserve.
The DEN Reserve pilot programme launched at the start of June. Since then, almost 100 percent of reservation windows have been booked every day, with more than 4,900 bookings.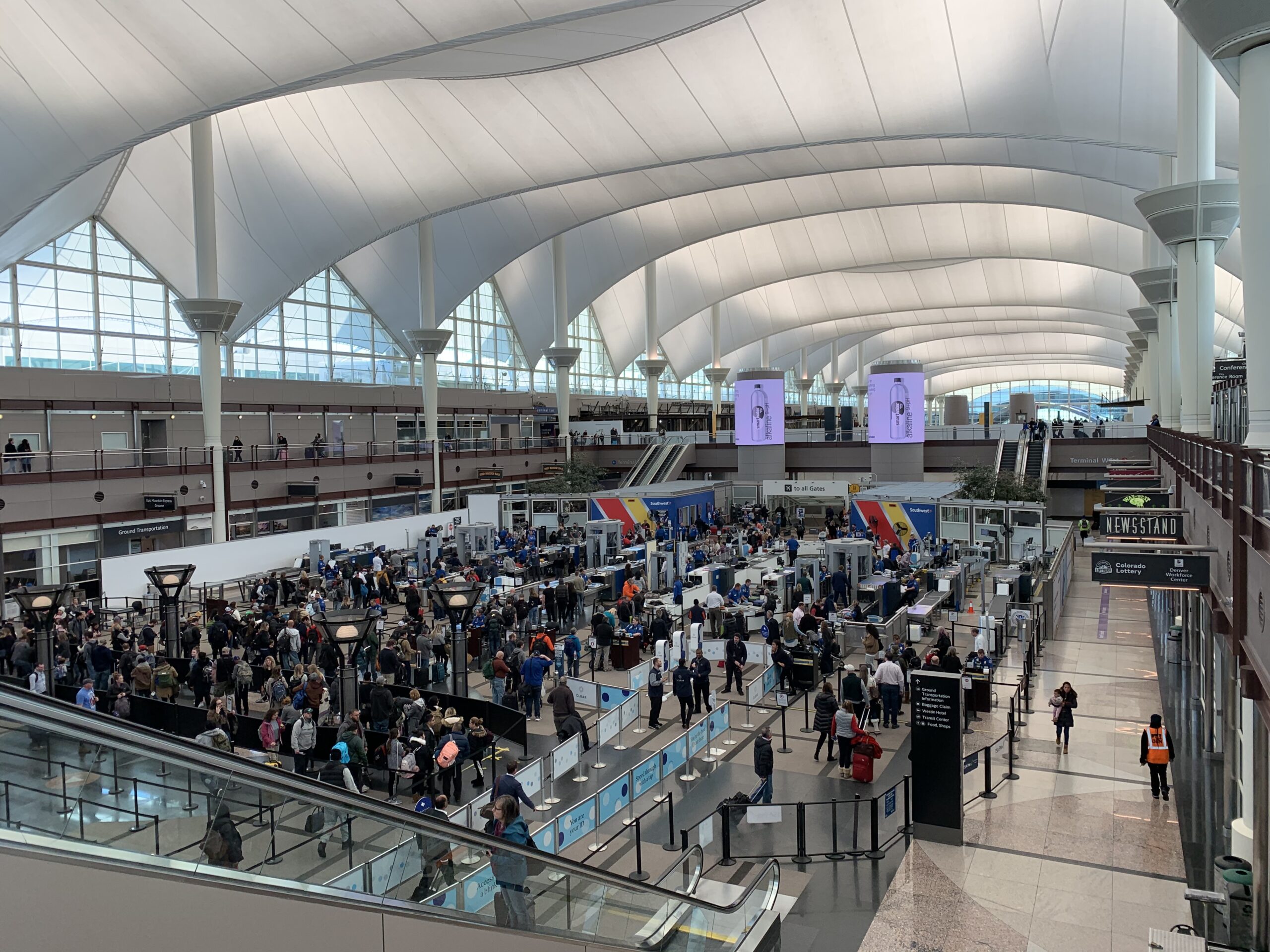 This move sees Denver International Airport join 17 other airport locations in the United States, Canada and Europe that have an appointment-based system. Schiphol Airport in the Netherlands for example opened up such a booking system to all its destinations last week.
Phil Washington, CEO of DEN, said:
"We are always looking for innovative and fresh ways to serve our passengers and improve their journey through our airport.
"Travel demand is exceeding pre-pandemic levels and it is critical we provide a variety of options for passengers to get to their gates efficiently and timely. We're enhancing the Great Hall and building two new security checkpoints, and DEN Reserve is yet another way we're improving the passenger experience."
To make a reservation, passengers need to enter their flight details and the number of people who are travelling with them before being shown available times. Upon arrival at the airport, passengers using this booking method should go to the Bridge TSA Security Checkpoint in the main terminal. There is a security checkpoint lane designated for DEN Reserve passengers. After scanning a QR confirmation code, passengers will be able to enter the lane.