Edmonton International Airport: $36m Cargo Expansion
Edmonton International Airport (EIA) will undergo a significant expansion to its cargo operations, bringing new job creation opportunities as well as critical transportation capacity for exports and imports to drive our region's recovery and growth.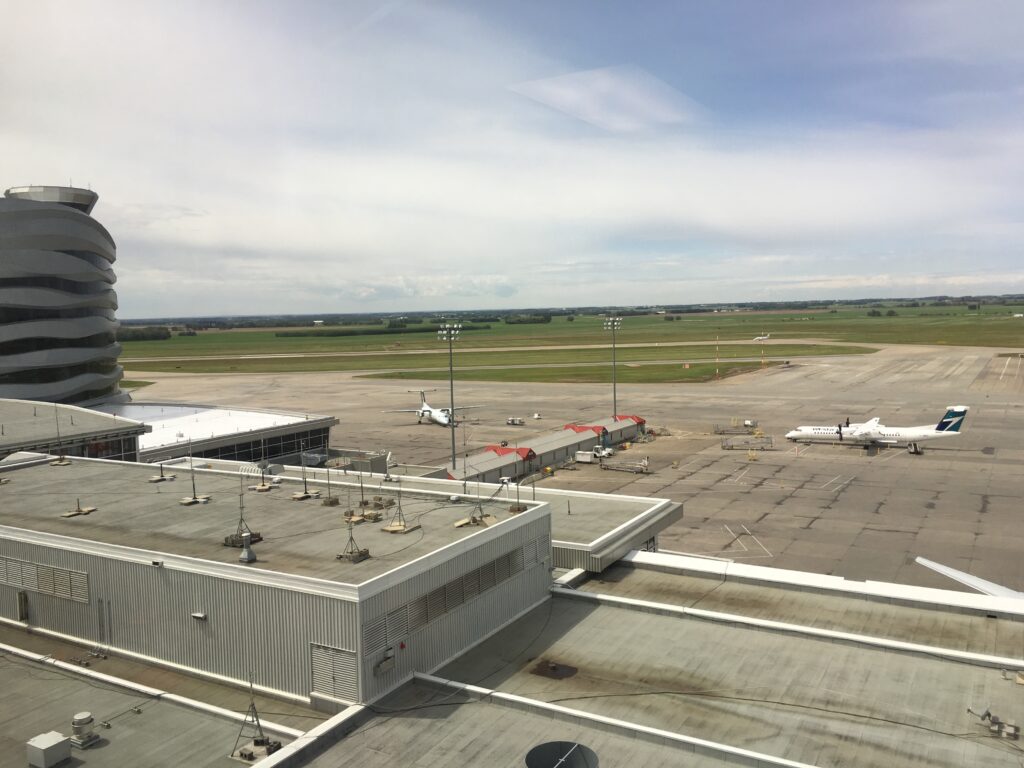 The Government of Canada announced today, that EIA will receive an $18M grant under the National Trades Corridor Fund to support a $36M total expansion of cargo operations. EIA will contribute the other 50 per cent of the required funding. This project will expand the cargo-area apron, allowing the airport to accommodate more planes at one time for loading and unloading. EIA will also install a new hydrant fueling system specific for cargo refueling needs, replacing the truck-based fueling system increasing safety and how fast refueling can be done. Finally, the airport's Fresh Cargo Centre, the cold-storage area, will be expanded in order to facilitate increased good movement. Construction of these projects will support roughly 360 direct jobs and more jobs will be created through ongoing operations supported by the project.
"Our cargo operations have grown immensely in the past five years, especially during this pandemic, and we urgently need to expand to position the Edmonton Metropolitan Region as a major cargo hub. By investing in expanding our cargo capacity, our air pipelines, we're well positioned for more flights, more jobs, more investment to benefit everyone."
EIA's cargo operations were critical for the Edmonton region in 2020. Last year, the Airport and its cargo partners handled 46,000 metric tons of cargo, a 7.5 per cent increase from 2019. This included medical PPE supplies as well as increases in e-commerce. These flights involve multiple private companies based at the airport who provide loading, unloading and freight forwarding services. Each flight supports private-sector jobs and helps attract investment. EIA is the only airport in Canada with the globally recognized CEIV Pharma certification from the International Air Transport Association. This means we meet the highest standards in the world for handling temperature-sensitive cargo such as agriculture and food products as well as pharmaceutical and medical cargo.
"The Edmonton Metropolitan Region and EIA is Canada's closest major airport to Asia by circumpolar routes. This region has the potential to become a major entry point for all North America. International cargo logistics and transportation provides tremendous value and jobs. Our northern location is a significant strategic advantage and This investment is a major boost to create long-term opportunities for both exports and imports."
Specifically, the cargo expansion project will include:
Expansion of the primary cargo apron area by 47,000 square metres, enough for two more widebody cargo planes or five in total at the same time. That's equal to five-and-a-half CFL football fields in expansion. A new connection from the runway to the apron will also be constructed.
A new hydrant system that will tie into the two, two-million litre Shell Aviation Fuel tanks. This means faster and more efficient refueling and less trucks on the apron to increase safety.
Expansion of the cold storage cargo capacity by 1,400 square metres. This will increase EIA's cold storage area to nearly 2,000 square metres total.
The transportation, logistics industry in the Edmonton Metropolitan Region supports between 63,000 and 73,000 jobs. From 2014 to 2018, EIA recorded a 25-times increase in international overseas exports from its facilities. The entire Edmonton region is a foreign trade zone operating as Port Alberta. EIA's enhanced cargo capabilities will further strengthen the region's international competitiveness for attracting businesses looking for a North American base to develop and manufacture products to meet global demand.
Design work for the project is now underway with construction to start late in 2021 as weather allows and last for two years.
This article was originally published by Edmonton Airports.