FedEx Express has expanded its air cargo hub at Miami International Airport to increase the facility's capacity and capabilities.
The 72.2 million USD expansion has added more than 138,000 square feet to the main sort facility, which functions as FedEx's Americas gateway, connecting the US and Canada to Latin America. The facility now covers more than 282,000 square feet.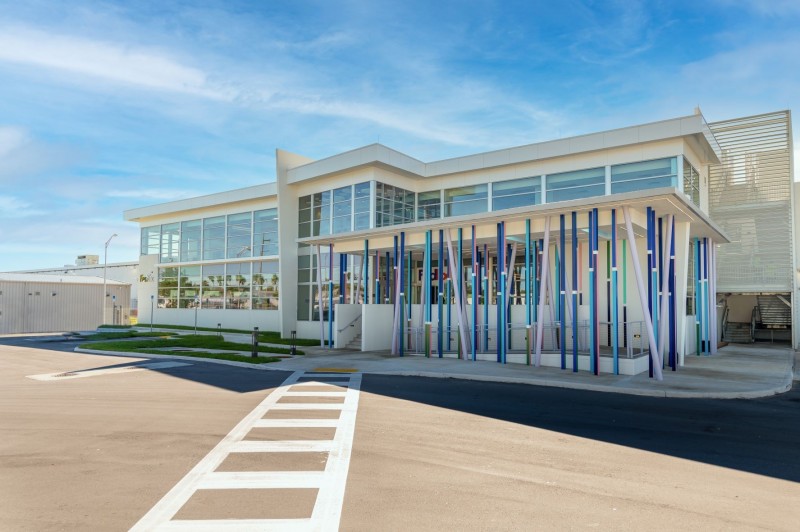 Richard W. Smith, Regional President of The Americas and Executive Vice President of Global Support, FedEx Express, said:
"FedEx Express is proud to be one of the largest air cargo carriers operating out of Miami International Airport, and this expansion underscores our commitment to serving South Florida, Latin America and the broader world. The expansion of our Miami hub better positions us to meet growing customer demand and efficiently move increased e-commerce volume through our vast network."
The hub's new customs clearance area will enable more efficient operations, which will shorten wait times for international shipping.
In addition, the new 70,000-square-foot cold chain facility will meet the growing demands to transport perishables such as flowers, food, pharmaceuticals and therapeutics. The facility includes multiple rooms ranging from -25 degrees Celsius to +25 degrees Celsius  (-13 degrees Fahrenheit to 77 degrees Fahrenheit).
FedEx's volume of shipping through Miami grew by 30.9 percent between 2019 and 2020. Expanding its air cargo hub therefore helps Fedex meet this growing demand, while also creating jobs and economic activity. Indeed, the expansion will create hundreds of new jobs at the hub during the holiday season, when shipping demands are particularly high.
Ralph Cutié, Miami International Airport Director and CEO, said:
"Congratulations to our partners at FedEx Express on the completion of their new Miami hub. As one of the busiest cargo carriers at MIA, their growth is a major reason why we are having by far our best year ever in total cargo volume."