GTAFL Check-in Counters for Sarajevo Terminal as Expansion Nears Completion
Sarajevo Airport's long-awaited new terminal building is set to be completed later this year as the construction of the facility enters its final phase. The new building will cover an expansive area of 10,000 square metres across four floors, boasting state-of-the-art amenities designed to elevate passengers' travel experience.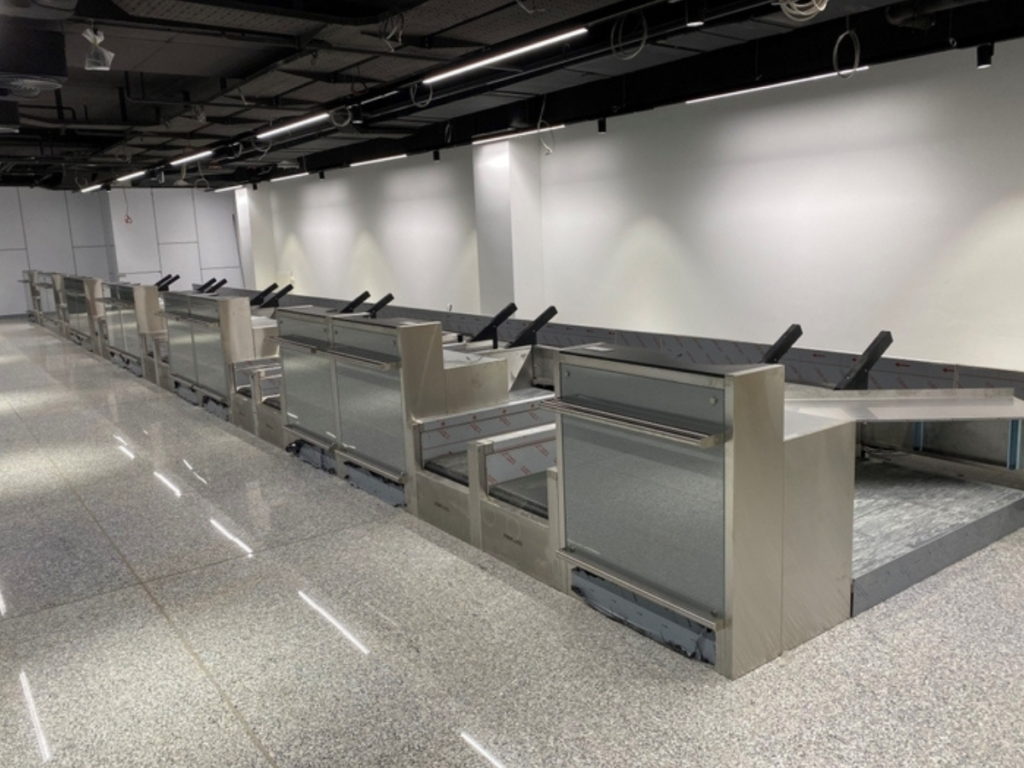 The terminal will be equipped with twelve raised-floor check-in desks, provided by Gate Technologies Airport Furniture Ltd and installed by Profluss, and five gates to handle the expected passenger influx. The facility's standout feature, a sleek glass air bridge, has already been installed and connected to the building. This contemporary design element is set to replace the airport's two existing air bridges, giving the airport a modern and seamless aesthetic.
With the new facility linked to the existing terminal, Sarajevo Airport's overall handling capacity will increase to two million passengers annually. The airport is also in the process of installing a new automated baggage handling system to streamline passenger processing and improve efficiency.
The expansion of the airport's apron is underway, and upon completion, the airport will boast a total of eleven aircraft parking positions, a substantial increase from the current seven. This development will enhance the airport's overall handling capacity by 60%. Additionally, significant work is being carried out on the airport's electrical installations and sewerage systems.
Looking ahead, the airport has plans to extend its runway by 550 metres to accommodate larger aircraft. To support this development, the airport has already acquired 60,000 square metres of land and has begun clearing the terrain. These upgrades are set to transform Sarajevo Airport into a modern aviation hub, capable of handling increased passenger traffic and larger planes.
The new check-in counters supplied by GTAFL were designed and fabricated to match the existing counters at the airport and feature stainless steel sides, a plinth, bumper rail and bag shelf.
They are configured to accommodate airline-specific equipment, bag scale displays and baggage conveyor controls.
This article was originally published by Gate Technologies.