Heathrow has redesigned one if its gate rooms to show off the best of Wales in order to inspire passengers to visit. The gate now features Welsh landmarks and scenery.
The redesign of Gate 23 in Terminal 3 is part of the airport's 1 million GBP 'Tourism Takeover' scheme, which it is running in collaboration with the government's GREAT campaign. The images on display include pictures of Snowdon, Dinorwig Quarry and Zip World. The Welsh Government Deputy Minister for Culture, Sport and Tourism, Dafydd Ellis-Thomas AM, and Director of Communications at UK Government in Wales, Ashok Ahir, attended the unveiling ceremony.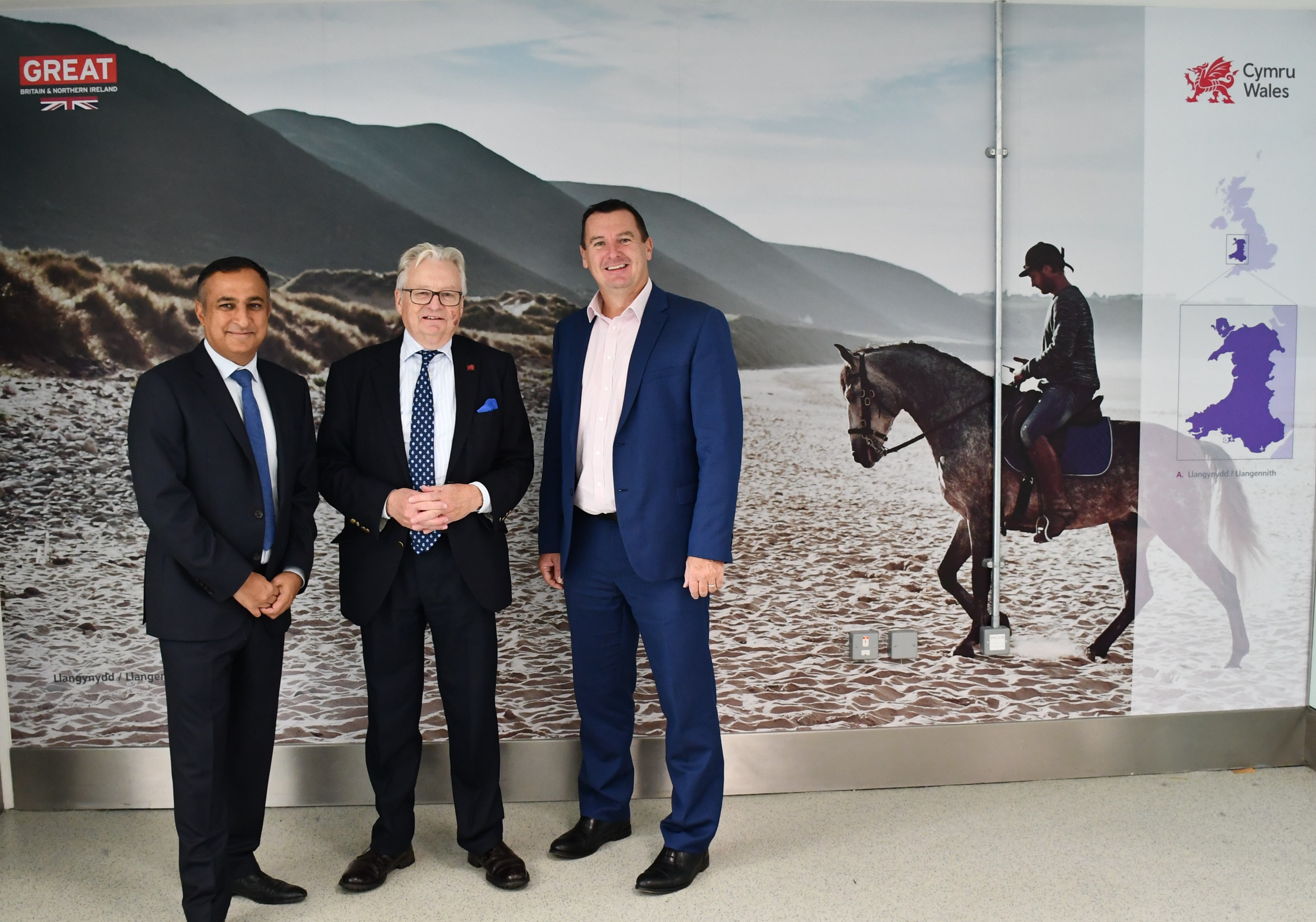 Heathrow designed the new gate room in collaboration with Visit Wales. The effort is part of the airport's aim to encourage tourism to all parts of the United Kingdom, which it is doing in partnership with the government's GREAT campaign.
Gate 23 sees hundreds of thousands of passengers every year. The Welsh design will remain in place for at least a few years. It is complemented by large 3D pop-up installations of Welsh attractions in Terminal 2.
Nigel Milton, Heathrow Director of Communications, said:
"Heathrow is an airport for the whole of the UK and we are very proud to showcase some of the most beautiful destinations outside of the south-east corner. We hope this gate inspires travellers from across the globe to visit and learn more about Wales and all that it has to offer."
In March 2017 the Welsh Government and Heathrow signed a Statement of Intent, setting out Heathrow's commitment to Wales. A strategic partnership between Cardiff Airport and Heathrow was also set up.
Heathrow Expansion Plans
Heathrow Airport is looking to expand and provide better connections from Wales to the rest of the world. The expansion plans include up to 40 new long-haul routes. Wales is to be better connected to Heathrow via the Western Rail Link, a 6.5km rail link between the Great Western Railway and the airport. The Welsh Assembly backs the new rail link.