Lagardère Travel Retail Switzerland Improves Travelers' Digital Duty Free Shopping Experience with Inflyter
Lagardère Travel Retail Switzerland has partnered with Inflyter to improve travelers' Duty Free shopping experience by digitalizing the purchasing process end-to-end. The enhanced Inflyter platform – which now integrates in-app payment – will help optimize commercial revenue potential in what remains a very challenging environment.
Lagardère Travel Retail Switzerland and French company Inflyter have strengthened their partnership to release a comprehensive new version of the Inflyter digital Duty Free platform enabling travelers flying in and out of Geneva Airport to buy Duty Free items online before they travel and collect their shopping upon arrival at the airport.  The enhanced platform offers a new design and improved functionality including in-app payments in order to deliver a faster and more convenient shopping experience. These improvements make the purchase process fully digital, supporting a safer journey through the airport and supporting the return of travelers' trust and confidence.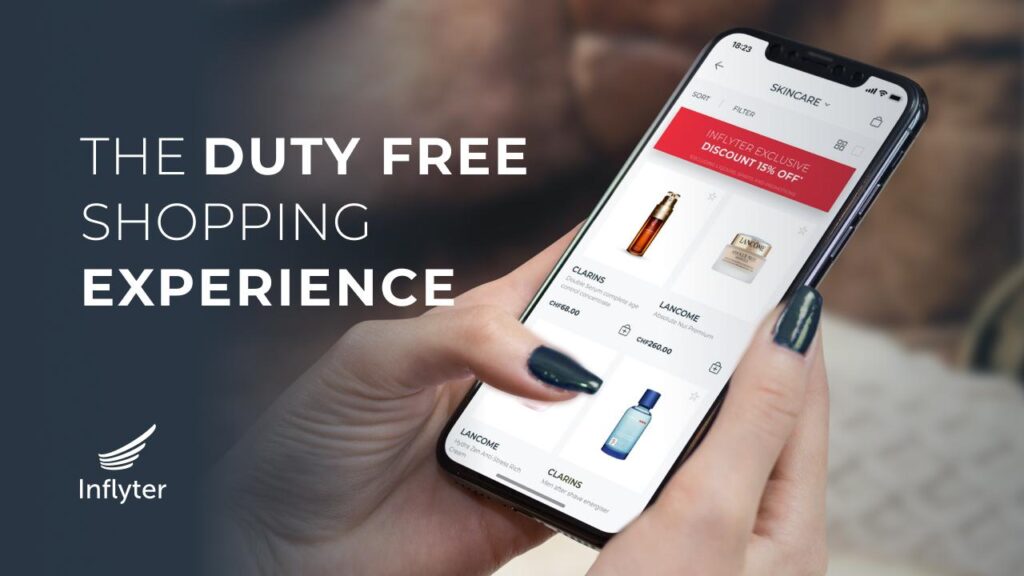 The partnership between Lagardère Travel Retail Switzerland started in 2019 with the implementation of the first Inflyter platform, which offered Click and Collect services with in-store payment and collection.
Ahead of the launch of the new Inflyter platform, Lagardère Travel Retail Switzerland worked in close collaboration with Inflyter and Geneva Airport. Upon its official launch earlier this month, a significant communication campaign has been introduced to promote the Inflyter service at all strategic touchpoints of the passenger journey at the airport, with customers picking up their order from an exclusive and priority Inflyter collection point at the Aelia Duty Free store.