ITA Airways has partnered with Aeroporti di Roma and Trenitalia to enable passengers arriving at Rome Fiumicino Airport (FCO) by rail to check in at the train station.
This is part of an intermodality project that enables passengers to combine rail with air travel on a single ticket using technology supplied by AccesRail.
To complement this offering, ITA Airways passengers will now be able to check in for their flight and drop their baggage at dedicated counters at the Leonardo da Vinci International Airport train station.
These dedicated FCO Connect check-in desks will be serviced by Swissport.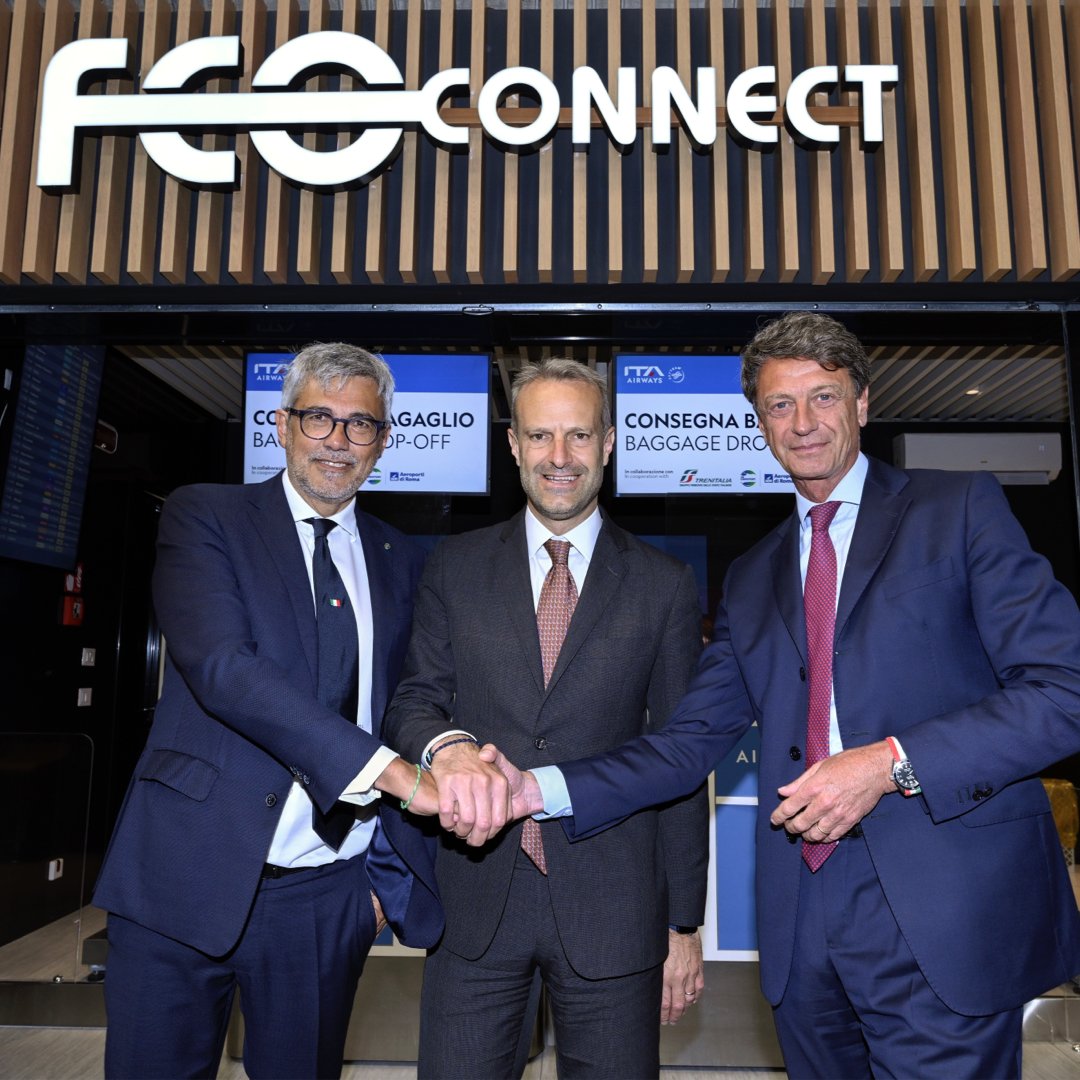 The check-in service at the FCO rail station will initially run on an experimental basis for the summer season. It is then hoped that this service will be extended to additional train stations in Italy.
"The path toward decarbonisation of the aeronautical sector will have to provide significant innovations of service, as well as technological innovations, and can produce important advantages for the passengers and for our country and the Italian transportation system as a whole. It is precisely in this perspective that Aeroporti di Roma has chosen to give the maximum priority to this new intermodal product, which we consider fundamental to increase the opportunities for connectivity of national passengers, with the goal of making integrated train-plane travel an advantageous alternative.
"It will therefore be fundamental in the near future to ensure the availability of adequate routes to facilitate its implementation and make this product competitive, guaranteeing rapid connections, short wait times and dedicated service, with check-in even closer to the first departing station and infrastructural works to ensure connectivity with the Leonardo da Vinci airport even for cities in the south of the country."