Valet Parking Now Available at Terminal 1 as LAX Elevates Its Smart Parking Experiences
Guests at Los Angeles International Airport (LAX) now have the option to valet park their vehicle in the garage across from Terminal 1, saving them time and reducing travel-related stress.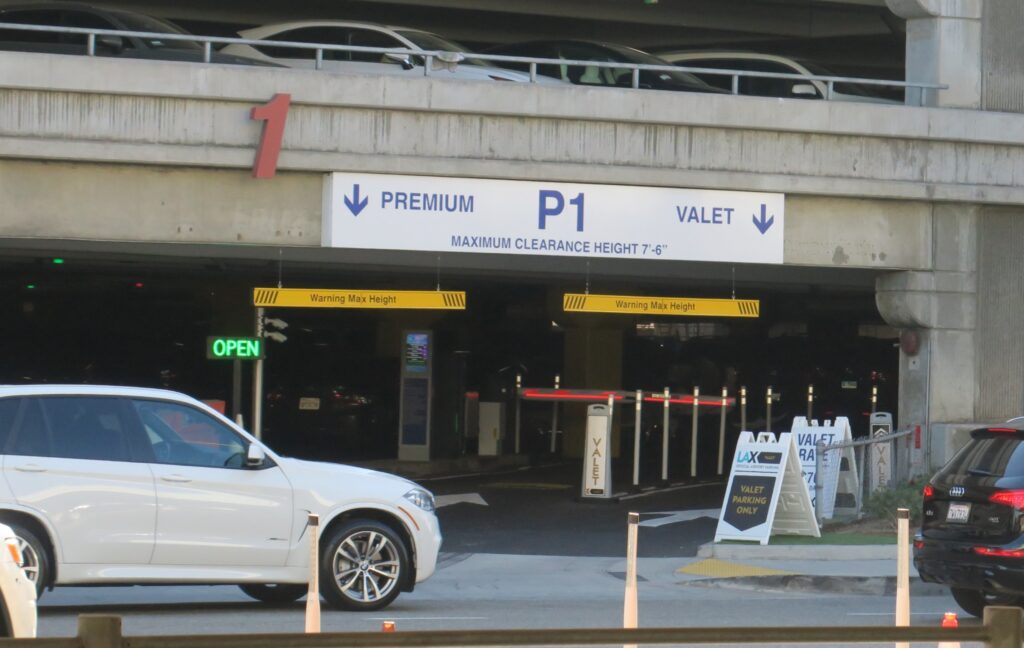 This new valet service, available now inside Parking Structure 1 and coming soon to other locations within the Central Terminal Area, offers the fastest parking experience possible at LAX with a quick drop off inside the lower level of the garage, and a short walk to access to Terminals 1, 2, 6 and 7. Guests who are going to other terminals may choose to walk or pick up the Terminal Connector shuttle at Terminal 1.
"Valet parking is one of the top requests we receive from travelers who want the most efficient, easiest parking experience possible, and we are excited to unveil this new option for our guests. The introduction of valet parking at LAX is being done in tandem with significant improvements across our parking structures, including allowing guests to pre-book parking, streamlined entry and exit, contactless payment, clear wayfinding to open spaces and plentiful electronic vehicle charging. Those who haven't parked at LAX for a while will be in for a truly great surprise."
To use the new service, guests should enter Parking Structure 1 using the first driveway on the Lower/Arrivals level, then drive to the designated valet area via a dedicated and marked lane. Guests can arrange for their vehicle to be ready to drive away upon their return or to have it pulled up close to an exit area. The drive-up cost to valet a vehicle is $70 per day, however, booking ahead of time at Parking.FlyLAX.com offers discounted rates which vary depending on the dates selected, duration of stay and how far it is booked in advance. Valet attendants are uniformed, professional staff, and will provide a gold-standard level of service to those who choose to valet park.
The new service is another component of the ongoing modernization of LAX's parking facilities into world-class smart facilities. The new and improved services that LAWA will offer as smart parking continues to roll out include:
Significantly enhanced user experience includes the ability for parking guests to more easily and more conveniently find the best value and parking option for their trip. Guests can now pre-book parking online, including their choice of parking garage and parking option.
Guidance/wayfinding signage so guests can find the right parking option. Guidance and wayfinding will be on roadways approaching the airport, at the entrance of garages and every floor identifying parking availability at each level, with light indicators above each parking spot.
Automated parking infrastructure to include automated gates and contactless payment functionality, automated license plate readers, credit card and bar code readers, and pay-on-foot machines.
EV parking offerings to enhance LAWA's commitment to green programs. Guests will have the option to reserve EV parking online, and pay their EV fees through a one-step payment process for parking and EV charging based on actual kilowattage used, where applicable.
LAWA plans to gradually roll out these services to additional selected parking structures in the CTA over the coming months.
This article was originally published by Los Angeles World Airports.