Liege Airport Reaches 1 Million Tonnes of Cargo Transported
Historic and symbolic day for Liege Airport : the milestone of 1 million tonnes transported was reached with the landing of a plane from the Russian company Airbridge Cargo chartered by the Chinese company HongYuan and handled by the French company WFS and the Belgian company Belgium Airport Services (BAS). This international logistics chain is a fine example of the development of Liege Airport.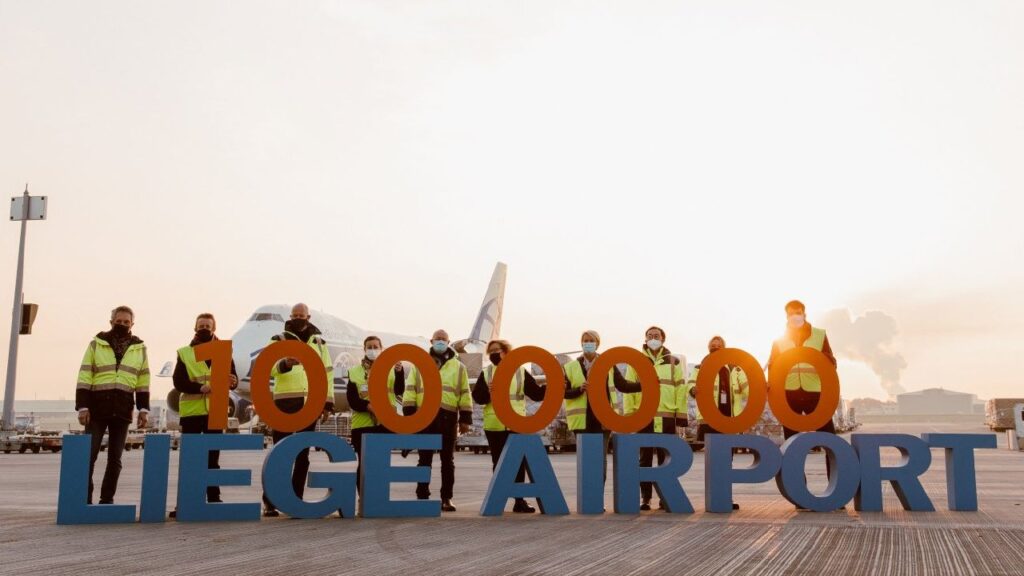 Since 1996, with the arrival of the first carrier Cargo Airlines (CAL), the airport has focussed its strategy on "full cargo", which involves working with airlines that carry only cargo on their planes. The arrival of TNT in 1998 was at the roots of this development and, since then, many companies have joined Liege Airport.