London City Airport Announces Sustainable Security Bag Challenge Winner
TIPA have been awarded £10k for developing a fully compostable security bag for London's most central airport.
A trial will be rolled out in spring 2021 as passengers return in numbers.
In 2021 the airport will launch its new sustainability strategy which will set out its ambition to become one of the most sustainable airports of its size in Europe.
TIPA have today been announced as the winners of the London City Airport Sustainable Security Bag Challenge.
TIPA, who have a decade long background in providing sustainable packaging solutions for clients including Waitrose and Stella McCartney, were able to provide the airport with a product made from fully transparent materials, aligned to regulatory standards, and can be composted at home by London City passengers or disposed as food waste at the airport.
London City Airport's Director of Corporate Affairs, Liam McKay, said:
"When we launched this challenge we said we were looking for an innovative solution that reduces the environmental impacts associated with single-use plastics.
"I am delighted to say that is what we have found in the product provided by TIPA and I am confident that our passengers will love them because the bags are fully compostable without leaving any trace of plastics in the environment – it's a solution that's environmentally friendly and gives passengers peace of mind.
"Sustainability will be at the heart of our industry's recovery, and looking ahead, London City wants to work with partners on finding innovative solutions, right across our business, that will help us become one of the most sustainable airports of our size."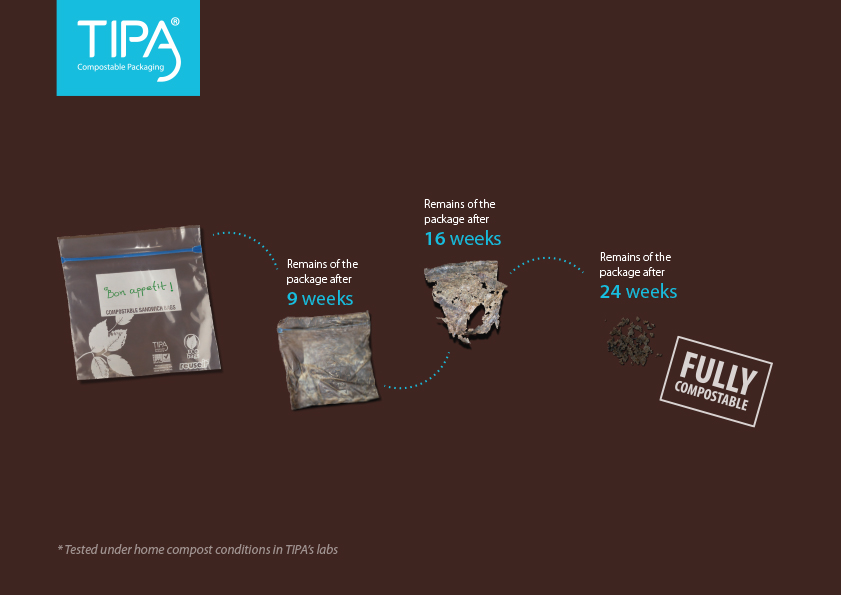 TIPA's VP of Marketing, Merav Koren, said:
"Consumers are more educated than ever about the impacts of single-use plastic and are calling for swift implementation of sustainable solutions to plastic waste and pollution. London City Airport joins other influential players shifting toward bioplastics as a solution to single-use plastic.
"TIPA is thrilled to be chosen to help replace over 2 million single-use plastic bags by London City Airport. We believe that high-performance compostable films provide new opportunities for major corporations like LCY to continue their operations safely while reaching sustainability goals."
An initial trial with 25,000 bags is scheduled for spring 2021 as more passengers return to the airport.
This article was originally published by London City Airport.