The live feed, transmitted through independent secure fibre networks, is displayed on 14 HD screens in the Swanwick control room to provide a panoramic moving image. This can be overlaid with digital data to provide an 'enhanced reality' view.
Information such as call signs, altitude and speed of all aircraft approaching and leaving the airport, weather readings and the ability to track moving objects can all be included in this single visual display. Pan-tilt-zoom cameras can magnify images up to 30 times for close inspection.
The digital technology significantly improves controllers' situational awareness, enabling quick and informed decisions to improve safety and operational efficiency.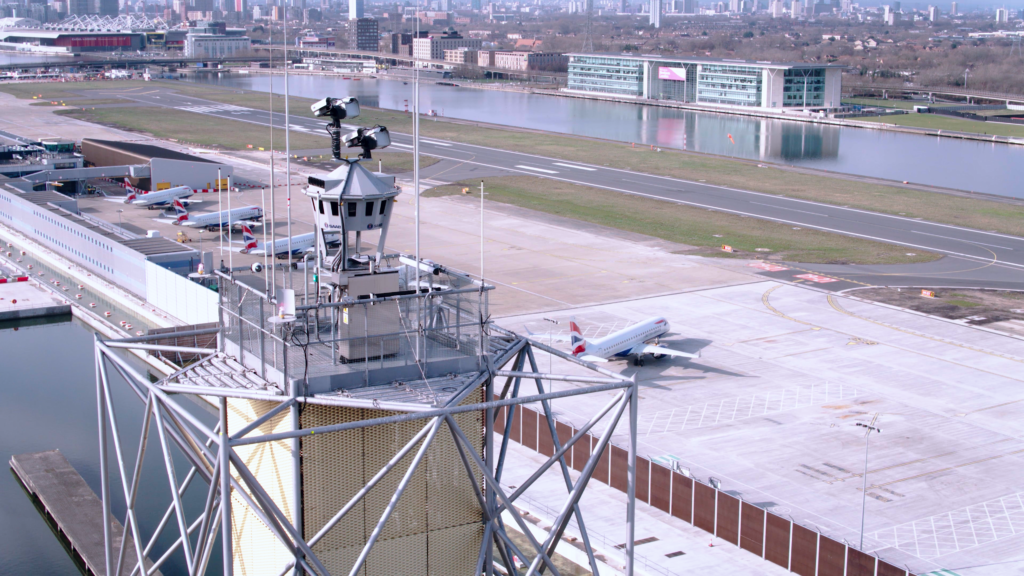 City Airport's digital control tower was completed in 2019 and has been through an extensive period of testing before becoming fully operational. The 30-year-old analogue tower, which was due a significant upgrade, will be redeveloped as part of the airport's modernisation programme.
Research has revealed huge pent-up demand for international travel this summer. The airport's biggest customer, British Airways, is introducing a new route to San Sebastian, Spain, alongside popular holiday destinations including Ibiza, Mykonos and Santorini to help meet the expected surge in short-haul travel.
Independent polling conducted last month showed that 72% of frequent flyers want to return to travel when restrictions are lifted, while 71% believe that travel should be allowed to and from countries that have COVID-19 under control.
This article was originally published by London City Airport Ltd.