The contract for Western Sydney International Airport's landside precinct has been awarded to Aerowest Joint Venture, while DXC Technology has been contracted as the airport's master systems integrator.
Western Sydney International Airport is set to open in 2026 to meet Sydney's growing aviation demand. The airport promises to offer the most technologically advanced systems and infrastructure, built with the future in mind.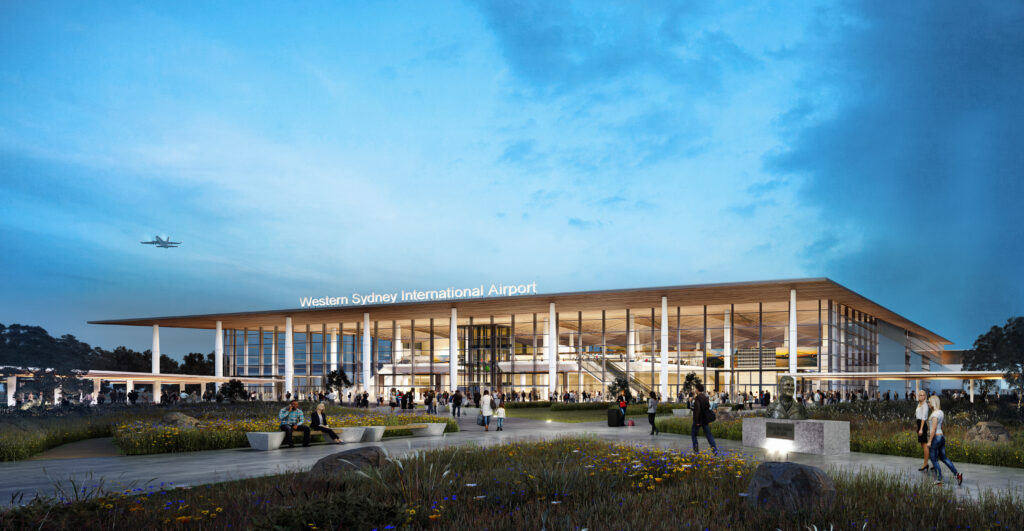 Construction will begin on Western Sydney International Airport's landside precinct in 2022, following the announcement that Aerowest Joint Venture, comprised of BMD Constructions and Seymour Whyte Constructions, has been awarded the contract. The project will focus on creating efficient ground transportation options to enable passengers to easily travel to and from the airport.
The contract will therefore support the construction of Sydney Metro infrastructure to integrate a Western Sydney Airport rail line, along with two new stations: one at the passenger terminal, and the other at the business precinct.
The airport will also be connected to the new M12 motorway, and carparks, electric charging stations, roads, and bridges will be constructed as part of the project.