The contract for Western Sydney International Airport's landside precinct has been awarded to Aerowest Joint Venture, while DXC Technology has been contracted as the airport's master systems integrator.
Western Sydney International Airport is set to open in 2026 to meet Sydney's growing aviation demand. The airport promises to offer the most technologically advanced systems and infrastructure, built with the future in mind.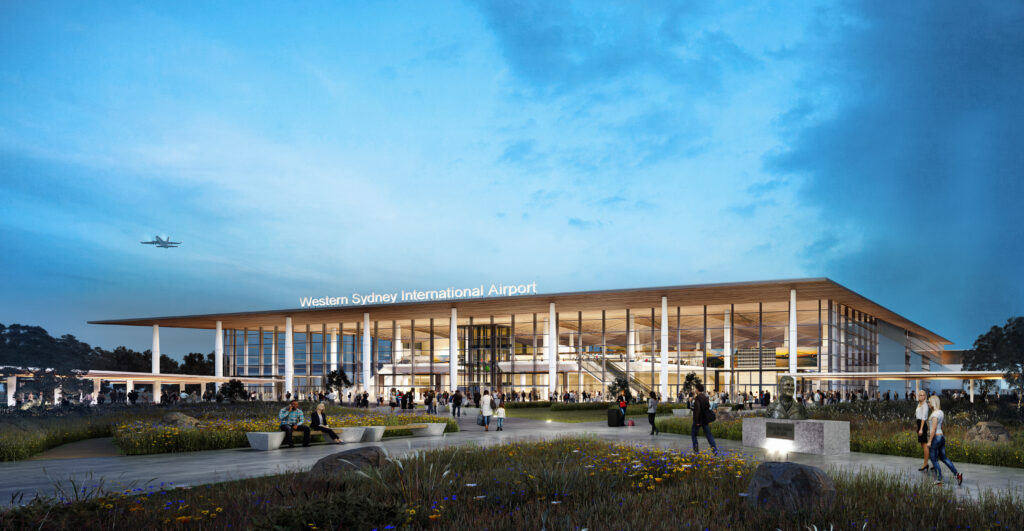 Construction will begin on Western Sydney International Airport's landside precinct in 2022, following the announcement that Aerowest Joint Venture, comprised of BMD Constructions and Seymour Whyte Constructions, has been awarded the contract. The project will focus on creating efficient ground transportation options to enable passengers to easily travel to and from the airport.
The contract will therefore support the construction of Sydney Metro infrastructure to integrate a Western Sydney Airport rail line, along with two new stations: one at the passenger terminal, and the other at the business precinct.
The airport will also be connected to the new M12 motorway, and carparks, electric charging stations, roads, and bridges will be constructed as part of the project.
"This is where your journey at Western Sydney International begins and ends. Whether you're arriving by car, bus, or rail, this will be the welcome mat for our customers at what will be Australia's best airport terminal. We know that getting to and from airports is one of the biggest pain points for travellers – passengers and airlines will love using Western Sydney International because the experience we deliver will be fast, seamless, and reliable from start to finish."
Meanwhile, DXC Technology will develop the airport's foundational technology platforms to enable smooth operations within the airport. The company will produce over 60 operational systems that will communicate with airline operators, cargo holders, retail systems, and each other to optimise the airport's efficiency.
"DXC is delighted to work with Western Sydney Airport on this project of national significance. Embarking on building a greenfield airport from the ground up is a once-in-a-lifetime opportunity that will allow us to bring the latest innovation to the airport and apply technologies that are emerging. We are not only looking forward to supporting this airport with state-of-the-art technology and forward-thinking principles but also helping boost skills and create jobs for Greater Sydney."
The new airport is set to connect Western Sydney to the world, allowing it to become New South Wales' epicentre of economic growth.