Oakland International Airport (OAK) has completed its Terminal 2 Security Exit Project, which will increase security and provide a more welcoming environment for passengers.
The project cost approximately 11 million USD and was completed over a 6-month construction period.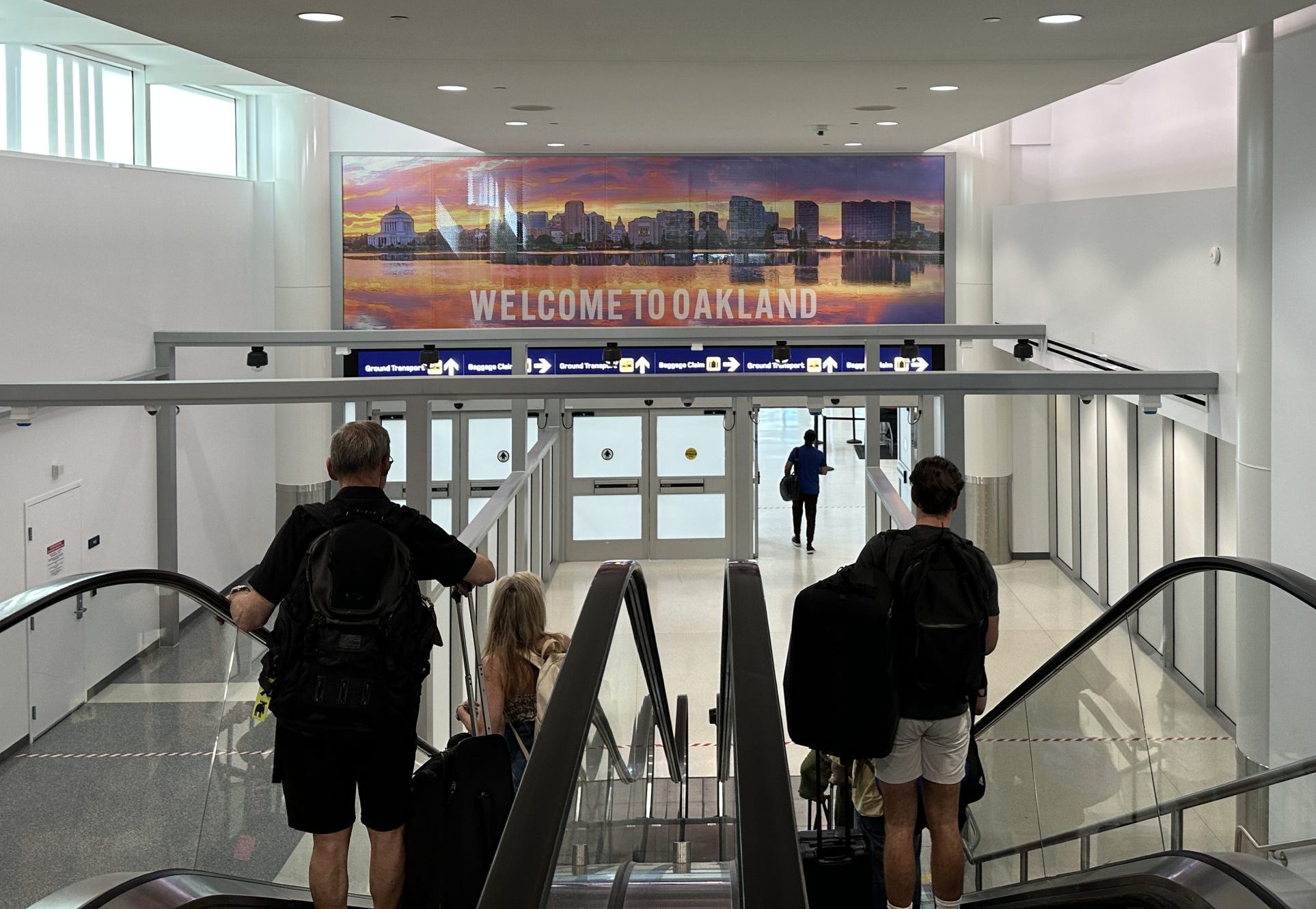 The new exit system has been designed to prevent passenger backflow from non-secure areas in order to enhance airport security.
Passengers exiting OAK's T2 will now pass through motion sensors and two sets of automatic doors to enter the public baggage claim area. This secure exit meets modern industry standards.
Craig Simon, Interim Director of Aviation at the Port of Oakland said:
"I'd like to thank our passengers for their patience over the past few months as our OAK team and contractors have been hard at work on the Terminal 2 Security Exit Project. We are proud to unveil this finished product that will provide additional non-intrusive security measures while incorporating attractive design elements that welcome arriving passengers to our vibrant community."
The new exit structure spans from floor to ceiling to prevent security breaches.
To best utilise the vertical space, the design team has incorporated a two-sided perforated aluminium art piece into this structure.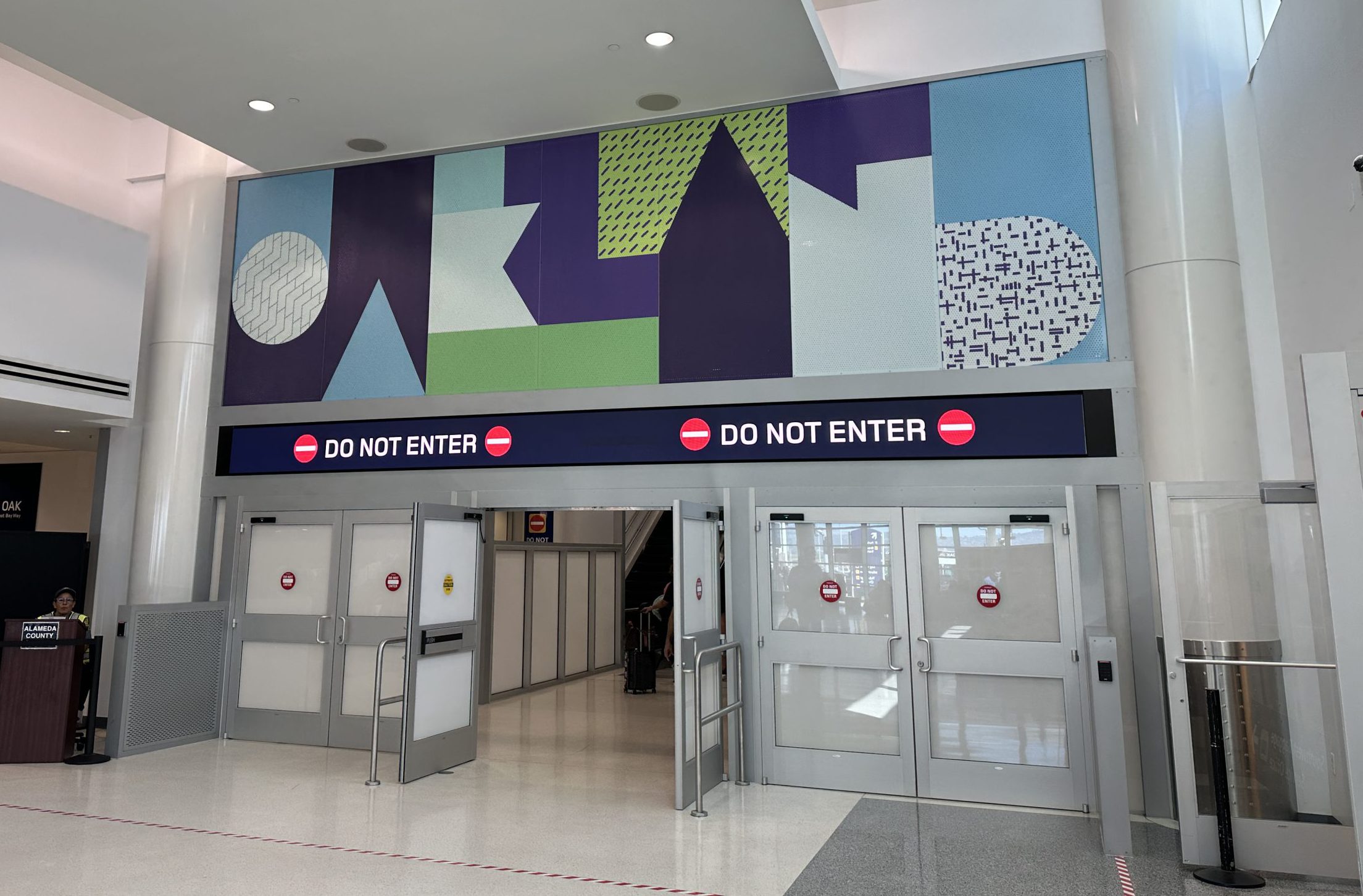 © Oakland International Airport
On the secure side of the exit, arriving passengers will see a large-scale 'Welcome to Oakland' sign in front of imagery of the Oakland city skyline at sunset. From the public side, an abstract piece spells out 'Oakland'.