Passenger Numbers Drop by 73% at Riga Airport; Cargo and Business Sectors are Growing
1.9 million passengers were handled at Riga Airport between January and the end of November, which is by 72.9% less than in the corresponding period of the previous year, when the Airport served 7.2 million passengers in the first 11 months of the year. This November, the number of passengers at the Airport dropped by almost 91%, handling only 50 199 passengers, which is more than half a million passengers fewer than last November.
The number of flights served at Riga Airport decreased by almost 60% – 33.4 thousand flights were served at the Airport in the 11 months, which is by 58.4% less than in the corresponding period of the previous year. In November, 1903 aircraft took off and landed at the Airport, which is a reduction of 70.1% as compared to the eleventh month of last year.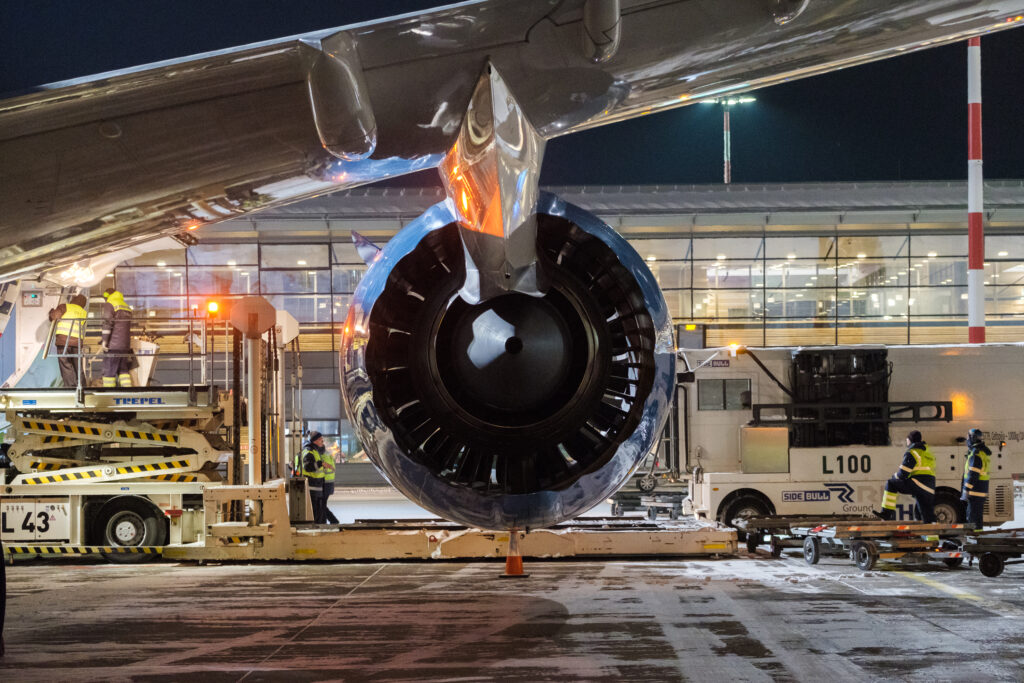 Regular passenger carriage witnessed the largest decline – of 66.9%; in turn, Riga Airport is expanding its operations with cargo carriers and business aviation. The number of cargo flights in the 11 months of this year has increased by almost 43%, whereas in November, as compared to the previous November, even by more than 95%. However, the total volume of cargo handled at the Airport has decreased by 16.8% as compared to last year, since with the decrease in scheduled passenger traffic, the volume of cargo transported on these flights has also decreased, and until now it formed a significant part of air cargo handled at Riga Airport.
The number of other flights handled at Riga Airport has also increased, consisting mainly of business aviation, military and technical flights performed by aircraft that use the maintenance facilities offered by the companies operating at Riga Airport. In the 11 months, 6 195 such flights took place at Riga Airport, which is 79.1% more than last year.
The national airline airBaltic, which is the largest passenger carrier at Riga Airport carried 88.2% of the total number of passengers in the first 11 months of the year. The Irish low-cost carrier Ryanair served 17% of passengers at Riga Airport, followed by the German carrier Lufthansa, which carried 3.2% of all passengers.
This article was originally published by Riga Airport.