Quito Airport Presents New Smartphone App
Technological solutions are a global trend in airports and Quiport remains at the forefront of the industry.
The app includes a touchless option to avoid direct contact.
The app is available for iOS (Apple iPhone) and Android operating systems.
Airport procedures and processes are streamlined using the new Quito International Airport app. The service allows airport processes to be carried out without the need for direct contact, such as online check-in, remote use of the self-check-in and self-bag drop kiosks, and automatic access to the boarding gates. In addition, it incorporates tools for online purchases at the airport and to know the level of availability of spaces at airport parking, as well as information and location of all the services offered by the Quito airport such as car rental, restaurants and cafeterias, shops, etc.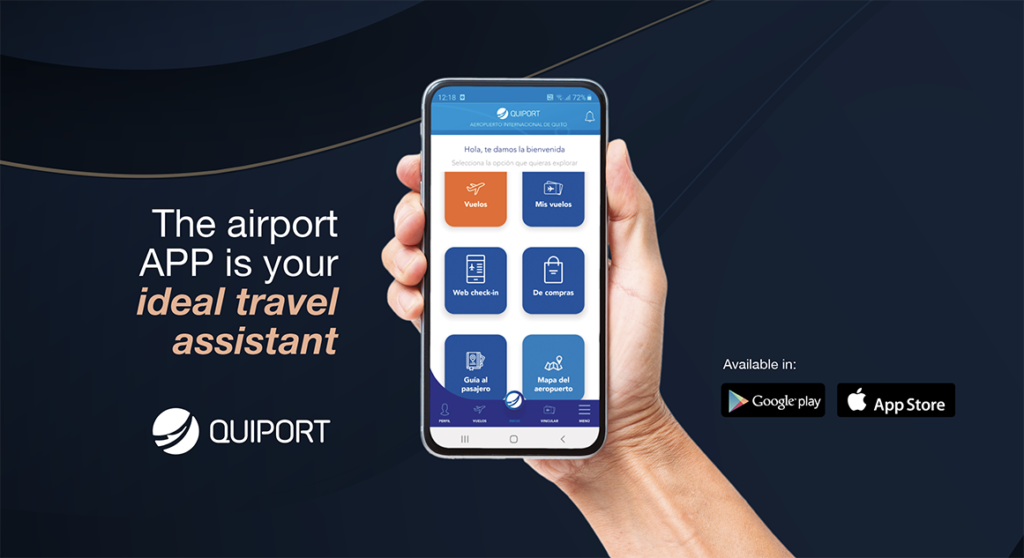 One of the main functionalities of the app is the option to use the self-check and luggage tagging kiosks remotely from your smartphone. To do this, it's as easy as connecting to the check in kiosk's WiFi network and scanning the QR code on the screen.