Rome Fiumicino International Airport/Leonardo da Vinci Airport (FCO) has inaugurated its new boarding area A for departing Schengen and domestic flights.
The new 37,000 square-metre boarding area A will accommodate an additional 6 million annual departing passengers, offering 23 new gates, 13 of which are equipped with boarding bridges.
The facility was completed as part of FCO's vision to upgrade the eastern area of the airport with a total investment of 400 million EUR.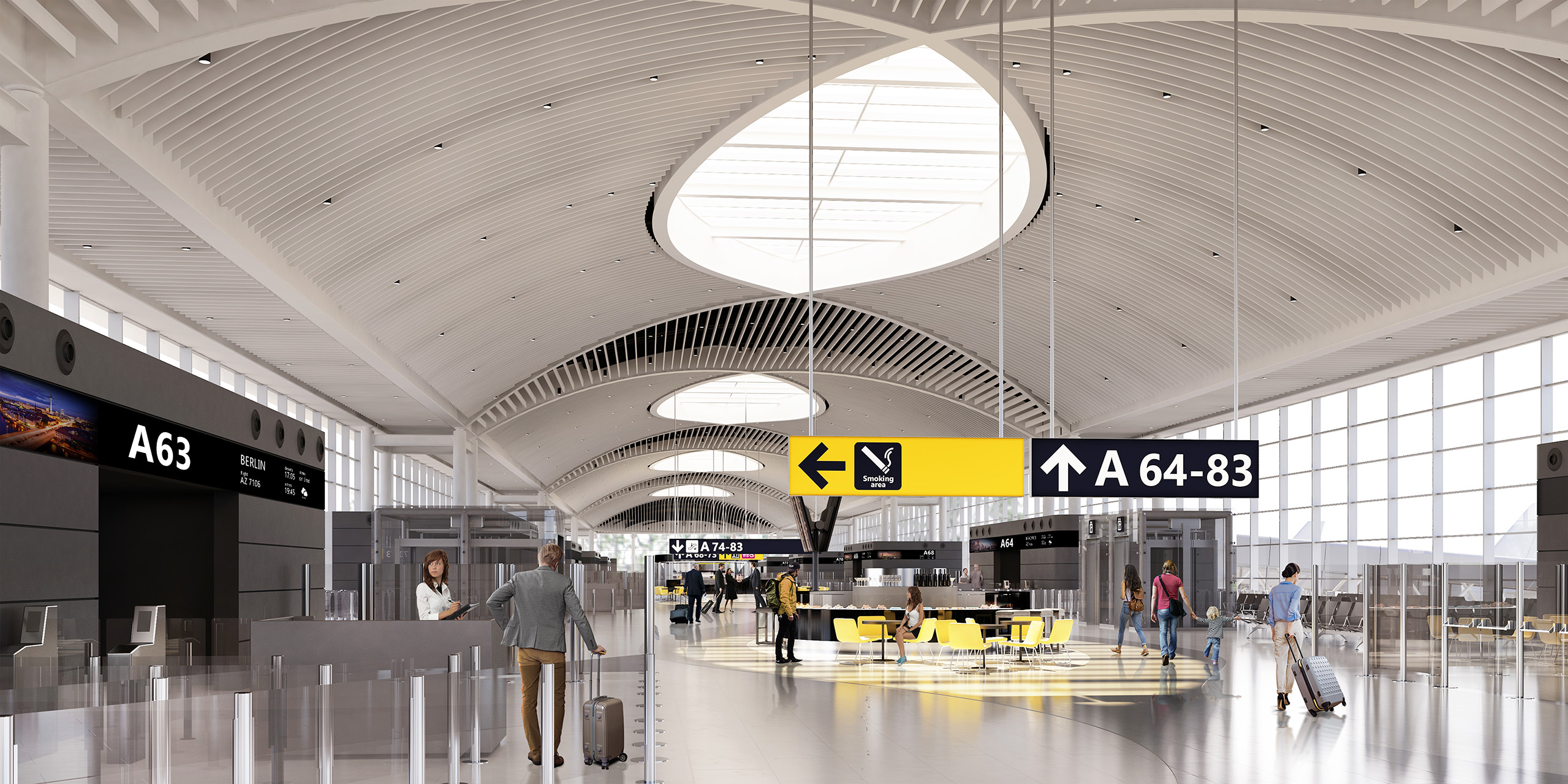 "The infrastructure we are inaugurating today is a symbol: a testimony to the value of Italy. With the opening of boarding area A, we ensure our concrete contribution to the country's restart, preparing ourselves to face the next opportunities for revival, such as the Jubilee 2025 and Rome's candidature for Expo 2030, which offer Italy and its Capital the chance to reaffirm its central role on the international scene. In this context, we want Fiumicino to continue to be an excellent visiting card: Italy's future-proof gateway."
The new gates are all equipped with touchless technology, allowing for an efficient boarding process. Departing passengers will also benefit from new shopping, retail, food and beverage outlets, as well as a nursery, playground and smoking booths.
The facility is powered by a photovoltaic system with monocrystalline silicon panels that has been built on the roof. Operations will start from the new boarding area A on 19 May 2022, with the first Ita Airways flight leaving Rome Fiumicino at 7am for Milan Linate.