Siemens Logistics, Qatar Airways Cargo and Qatar Aviation Services (QAS) Cargo have signed a memorandum of understanding (MoU) to co-operate on digitalising cargo handling processes.
This project will focus on data analytics and predictive maintenance in order to positively impact sustainability, as well as health and safety.
Within this co-operation, Siemens will combine its expertise in airport digitalisation and automation with QAS Cargo's experience in handling cargo at Hamad International Airport, alongside Qatar Airways Cargo's role as a major air cargo carrier.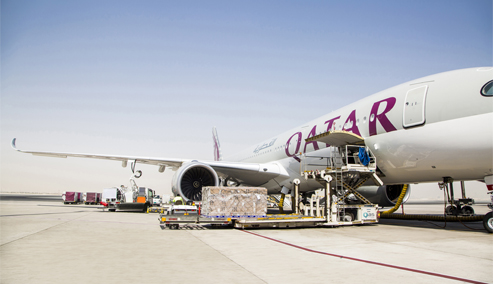 "Artificial intelligence, machine learning and senseful data usage are becoming increasingly important within airfreight handling. We are excited to work with Qatar Airways Cargo and QAS Cargo in a forward-looking collaboration to jointly achieve results that will strengthen operational efficiency in demanding cargo processes."
Under this MoU, the companies will complete research and development with joint workshops, site visits, technical assistance training and pilot studies.
"Our aim at Qatar Airways Group is to further implement digitally advanced, innovative cargo solutions to ensure that all stakeholders benefit from an even more sustainable and seamless operating environment. For this, Siemens Logistics is our clear choice as an experienced technology partner. With the signing of the MoU for digitalisation, we are preparing for the challenges to come."