New York State's Largest Solar Power Canopy Storage System at JFK Airport Authorized to Begin Development, Furthering Port Authority's Commitment to the Paris Climate Agreement
Parking Lot Canopy with Solar Panels and Accompanying Battery Storage System Will Reduce Greenhouse Gas Emissions by Approximately 5,300 Metric Tons Annually
Project Will Provide Solar Electricity for AirTrain JFK and Discounted Clean Energy to Residents in Surrounding Communities
The Port Authority Board of Commissioners today authorized the development, construction, and operation of New York State's largest onsite solar plus storage system at John F. Kennedy International Airport. The JFK solar installation will create a carport canopy with solar panels on top on the southern section of the airport's Long Term Parking Lot 9, providing covered parking to approximately 3,000 parking spaces.
The 12.3-megawatt (MW) solar energy system includes 5 to 7.5 megawatts of battery storage, which will provide enhanced resilience to AirTrain JFK. The project is expected to reduce greenhouse gas emissions (GHG) by nearly 5,300 metric tons annually. This board action moves the agency closer to completing a landmark renewable energy project that will reduce local GHG and accelerate the Port Authority's commitment to advancing the Paris Climate Agreement.
"Utilizing solar energy is a proven, industry-leading approach to reducing both costs and emissions while driving economic activity in the region. We're proud to be a part of this important sustainability measure together with the local community, as well as private and government business partners."
The Port Authority partnered with the New York Power Authority (NYPA) and issued a Request for Proposals for the development of solar panel installations at JFK Airport in April 2019. A preferred development team was selected jointly by the Port Authority and NYPA in September 2019 and publicly announced in November 2019.
The selected project team comprises SunPower Corporation for the delivery of the project, and Goldman Sachs Renewable Power LLC for the financing of the project. The development team will pay the full up-front construction cost of the project, which is approximately $56 million. The solar system will be constructed at no up-front cost to the Port Authority. Construction will begin in 2021 and is expected to be completed in 2022.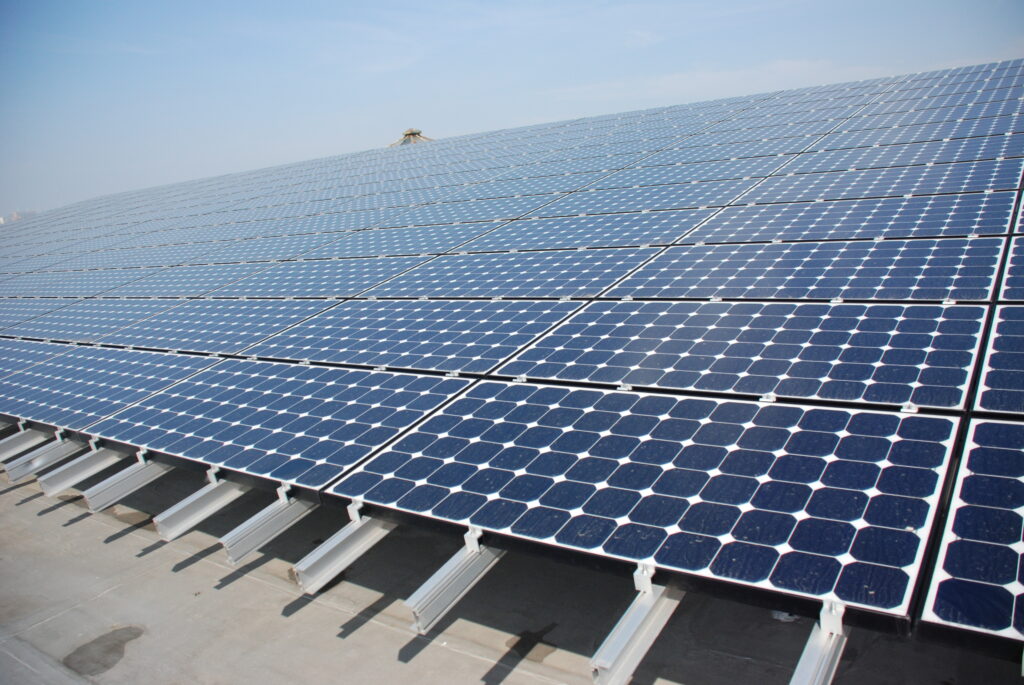 Once completed, the solar-generated electricity provided to the grid will serve small businesses and low- and moderate-income residents in the surrounding communities, who will be eligible to receive credits on their utility bills through the New York State Community Solar Program. Consumer information on the Community Solar program will be distributed in the communities surrounding JFK Airport in early 2022 and sign-up for subscriptions to the program will begin in mid-2022.
"JFK Airport's solar power canopy system -- New York State's largest -- will be a premier example of how the Port Authority is on the forefront of employing best-in-class renewable energy strategies to help combat the threat of climate change. Today's Board authorization to start construction on the JFK solar project demonstrates our commitment to reducing air pollution and investing in our local communities through job creation and more affordable power options."
The project is a significant milestone in the achievement of the Port Authority's industry-leading sustainability agenda, one of 12 projects and initiatives known as the "clean dozen" that are designed to meet 35-percent and 80-percent GHG reductions by 2025 and 2050, respectively.
A variety of solar projects are currently in development across Port Authority facilities, including a 5-MW solar parking canopy at Newark Airport, a 1.5-MW rooftop solar array on LaGuardia Airport's Terminal B Garage, and a 600-kilowatt solar roof on a PATH warehouse rooftop.
On-site solar and other renewable energy initiatives are among seven key areas that the agency's overall sustainability program encompasses, along with clean electric vehicles; energy efficiency; "green" facilities; clean ship practices for ocean-going vessels; offshore wind and partnering to combat climate change.
This article was originally published by The Port Authority of New York and New Jersey.