Sydney Airport has opened its new T1 International Arrivals Forecourt as part of its 2039 Masterplan that focuses on improving the passenger experience.
Construction of the new forecourt commenced in November 2021. The project used sustainable building materials and native trees, plants, ground covers and grasses.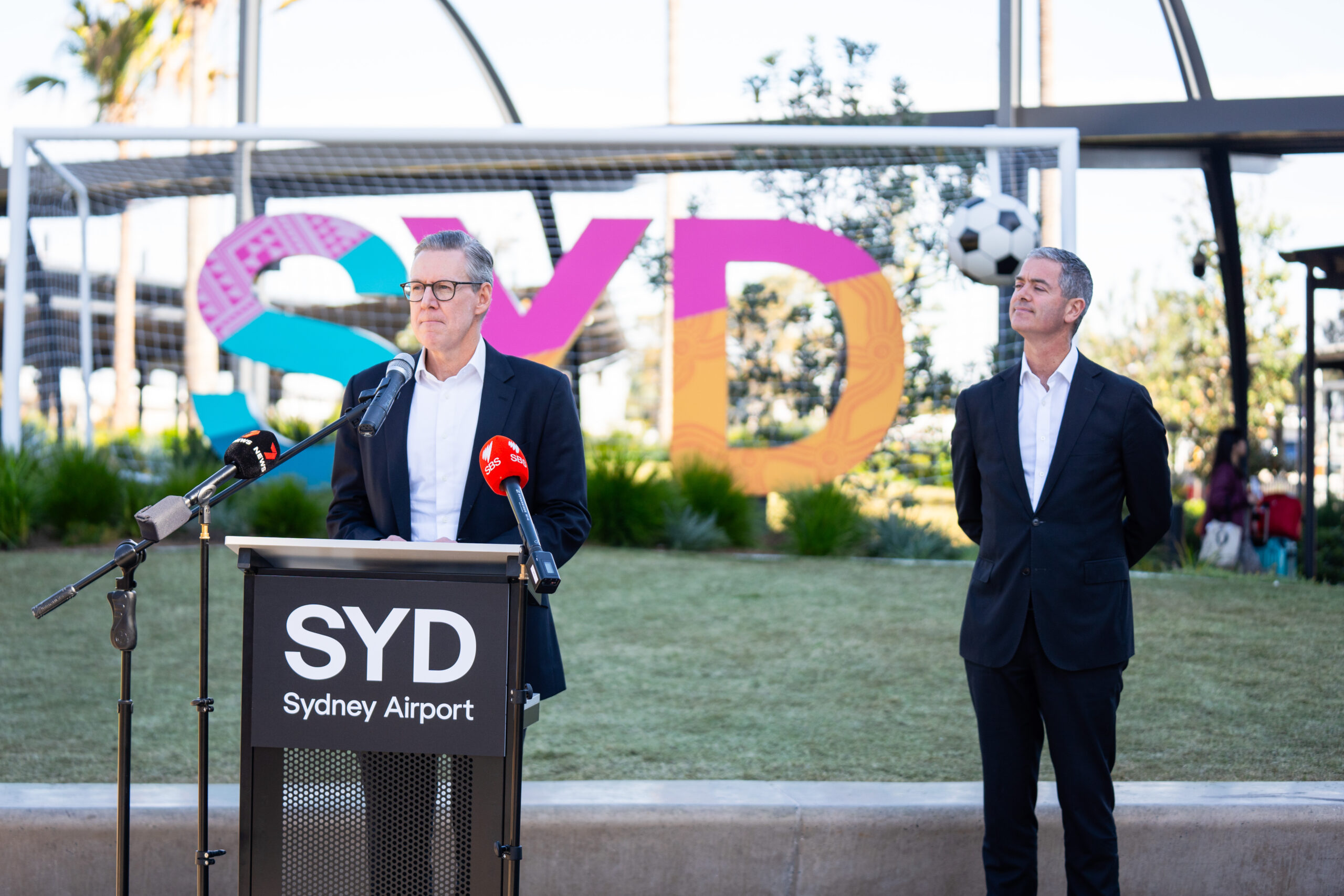 In total, the new facility features 12,200+ native plants of 45 different species; 3,000+ sqm of new green space; 10,000 sqm of new paving; 8,500 sqm of new roof sheeting; 160+ new LED lights; 31 new seating benches; 8 tables and 32 chairs.
The forecourt gardens were planted and will be cared for by Wildflower Gardens for Good, an Indigenous-led not-for-profit organisation.
"International passengers are now greeted with a vibrant new arrivals forecourt that showcases the natural beauty Sydney is known for.
"When construction on the forecourt began in 2021, Australia's border was still firmly shut and our international terminal was a ghost town, but we pressed ahead knowing the recovery would come. International travel is now thriving again and we're likely to see more than 7 million arriving passengers through our new forecourt this year alone, with millions more to follow in the coming years."
The T1 International Arrivals Forecourt project was completed through several partnerships:
Forecourt architect – Hassell
Building contractor – Ford Civil
Civil and services design – ARUP
Landscape contractors – Open Life Designs
Landscapers/ongoing grounds maintenance – Wildflower Gardens for Good
Identification of appropriate plants – Jiwah
Dharawal language advice– Gujaga Foundation
Wayfinding and signage – Maynard
The new forecourt is one of several projects underway to enhance capacity and improve the passenger experience at Sydney Airport in line with its Masterplan.
Indeed, over the next five years, Sydney Airport is spending nearly 3 billion AUD on capital projects across the site.