TAV Airports Signs MoU to Develop Airports in Uzbekistan
TAV Airports signed a Memorandum of Understanding (MoU) with the Ministry of Innovative Development of the Republic of Uzbekistan to cooperate in the modernization of airports and the implementation of a joint investment project for the construction of a new airport in the capital city, Tashkent.
TAV Airports, a member of Groupe ADP, is aiming at increasing its footprint in Central Asia. The company signed a MoU with the Ministry of Innovative Development of the Republic of Uzbekistan on cooperation in the fields of joint investment and innovative projects.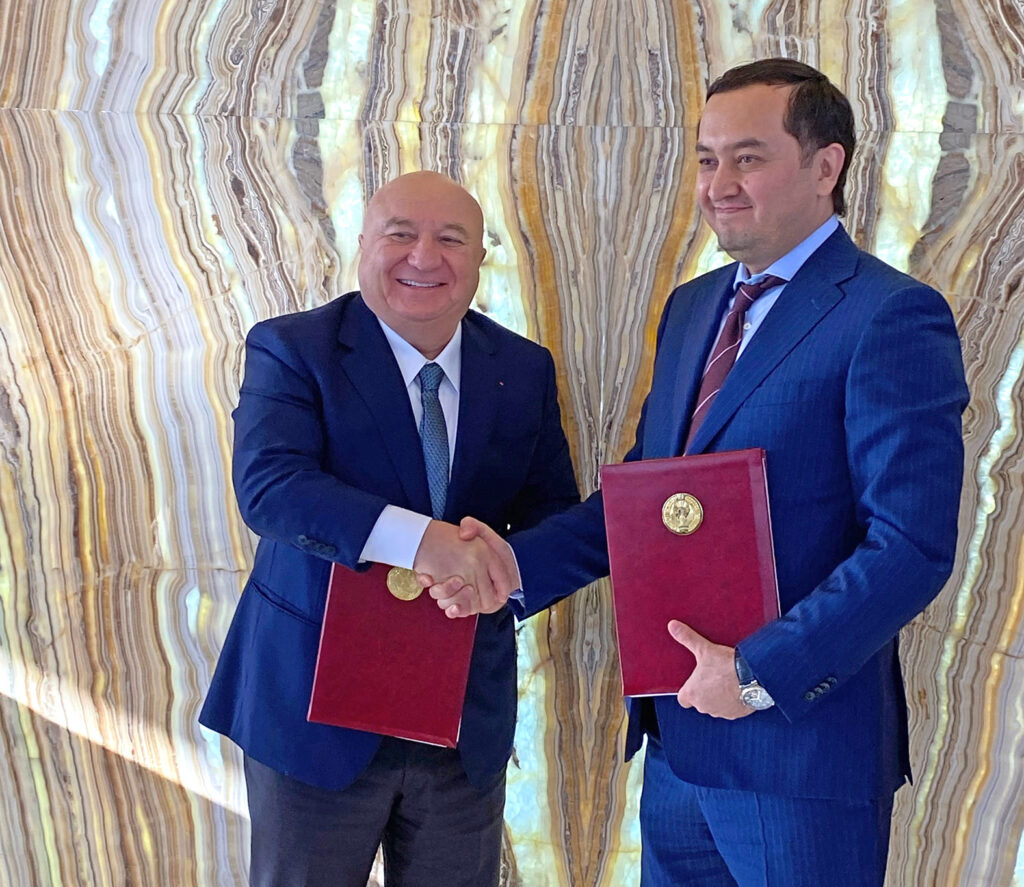 The MoU was signed by the Deputy Minister of Innovative Development Oybek Norinbaev and TAV Airports CEO & President Sani Şener, in a ceremony held in Tashkent on January 26th, 2021.
TAV Airports CEO & President, Sani Şener, said:
"We are pleased to announce our joint intent to cooperate for the development of airports in the Republic of Uzbekistan. Consequent to the SPA for Almaty Airport in Kazakhstan, this is another step towards our goal to grow in Central Asia, in the important stops of the modern Silk Road between China and Europe. Drawing on our know-how operating 15 airports in eight countries, we'll work towards developing and modernizing airports in Uzbekistan, cooperation in fields of adopting new technologies and advancing the human resources."
TAV Airports provides integrated services in all areas of airport operations, with a global footprint at 91 airports in 26 countries. A member of Groupe ADP, TAV Airports is part of the leading airport management platform globally that served 218 million passengers in 2019. Through its subsidiaries, TAV is active in airport service businesses, including duty-free, food and beverage, ground handling, IT, private security and commercial area management. The company is quoted on Istanbul Stock Exchange.
This article was originally published TAV Airports Holding Co..