TAV-Al Rajhi JV Extends Concession in Madinah
TIBAH – a joint venture of TAV Airports and Al Rajhi- signed an agreement with the General Authority of Civil Aviation (GACA) to extend its concession period depending on the recovery of passenger traffic.
Saudi civil aviation authority GACA accepted the force majeure application filed by the operating company of Madinah Airport, TIBAH, to extend its concession.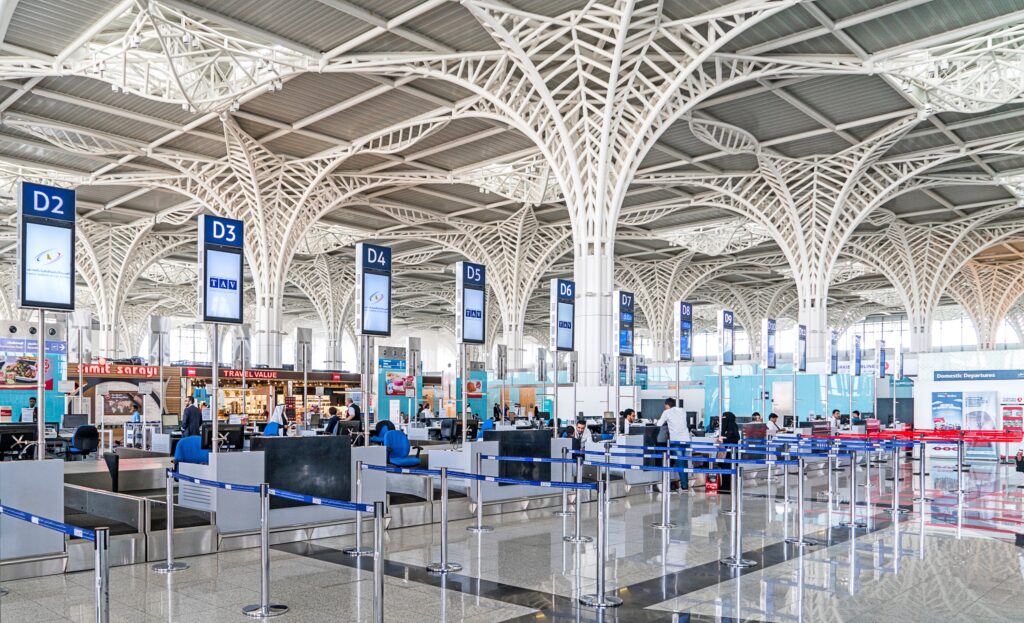 The time that will pass between February 2020 and the end of the calendar year during which Madinah Airport reaches 8.1 million passengers, has been defined as the force majeure period which will be added to the operating period.  The rent payments from February 2020 onwards will also be deferred until the traffic is recovered to pre-pandemic levels.
Additionally, as part of the agreement, the financial debt of TIBAH excluding the equity bridge loan has been refinanced with a loan that has a lower interest rate and has maturity until 2036.
TAV Airports President & CEO, Sani Şener, said:
"We have been successfully operating Madinah Airport, the gateway to the Holy Land, together with our partner Al-Rajhi, for the last nine years. Aviation is one of the most impacted sectors by the pandemic. We have taken all the necessary precautions to protect our employees and passengers and kept our airports open. Simultaneously, in the countries where we have operations, we are discussing with the civil aviation authorities to remedy our pandemic-related losses due to force majeure clauses in our agreements. We are happy to reach an agreement to extend our concession in Madinah, and looking forward to welcome pilgrims who had to postpone their visits to the Holy Land. I want to thank all the parties who made this agreement possible."
Madinah Airport welcomed 8.4 million passengers in 2019, which is mostly Umrah and Hajj visitors. Following the introduction of travel restrictions to Saudi Arabia, passenger traffic dropped to 2.3 million in 2020. During the first 11 months of this year, Madinah Airport served 1.5 million passengers.
TAV-Al Rajhi JV took over operations in Madinah in June 2012. The concession period which runs through 2037 will be extended with the new agreement.
The new terminal, which is the first building to receive the prestigious Leadership in Energy and Environmental Design (LEED) certification in MENA, opened in April 2015.
In 2021, Madinah Airport is awarded as the "Best Airport in the Middle East" by Skytrax. As part of its safe travel efforts during the pandemic, the airport achieved ACI Health Accreditation in November 2020.
This article was originally published by TAV Airports Holding Co..