According to the Head of the airport, the completed reconstructed taxiways do not only ensure safer movement of the aircraft, but also decrease the time required for taxiing, so saving fuel and emitting less. It is assessed that having reconstructed and extended the taxiway which is parallel to the runway, the environment pollution during every taxiing of the aircraft will be reduced by almost half.
During the reconstruction of both taxiways, the systems for collecting and cleaning surface sewage were also improved, whereas LED lights installed on the taxiways decrease the amounts of the electricity consumed by the entire airport.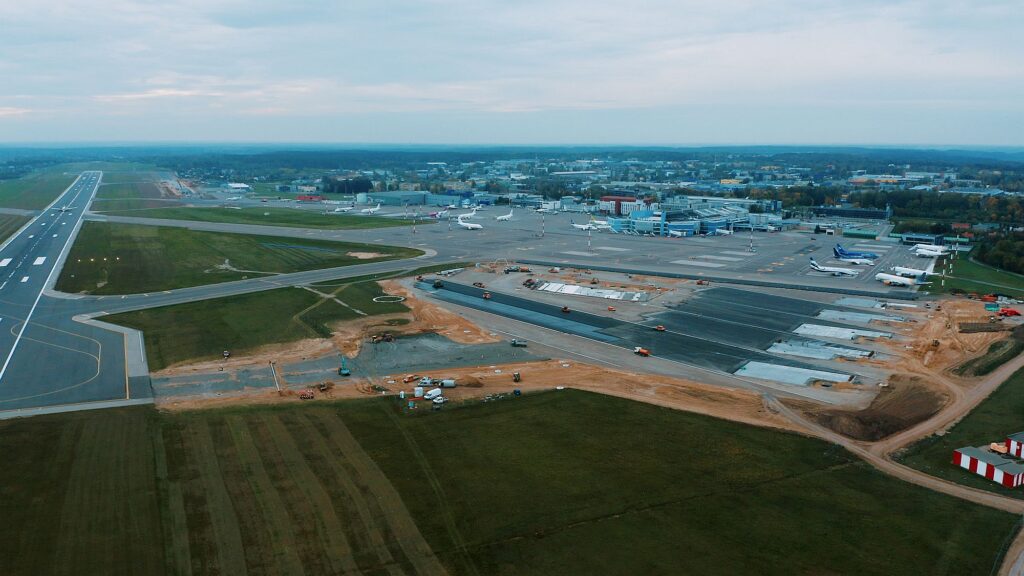 The length of the currently reconstructed part of one of the taxiways (F), which runs in parallel to the runway, is almost one and a half kilometre, whereas the length of another taxiway (E) is approximately 116 meters.
It is planned to renovate the current surfaces, to expand them, to introduce energy saving and environmentally friendly solutions during the reconstruction of Vilnius Airport, which commenced in the middle of 2020.
Most of the works are implemented by road and bridge construction company "Kauno tiltai". It is planned that the project will be complete by the end of 2021, without suspending the operations of the airport. The total value of reconstruction works amounts to 34 million Euros, most of the renovation projects are co-financed by European Union funds.
Talking about the reconstruction plans in 2021, Mr. Čiuplys emphasized that from now on, most works will take place in the northern part of the airport – a significant share of the works at this location are already half-way through.