Widerøe Ground Handling Is Awarded Contract for Airport Security Control Services at Haugesund Airport, Norway
It is with great pleasure Widerøe Ground Handling (WGH) received notification of the award of a contract for the delivery of Airport Security Control services at Haugesund Airport for the Airport operator "Lufthavndrift AS" (LUD) with effect from 1 September 2021.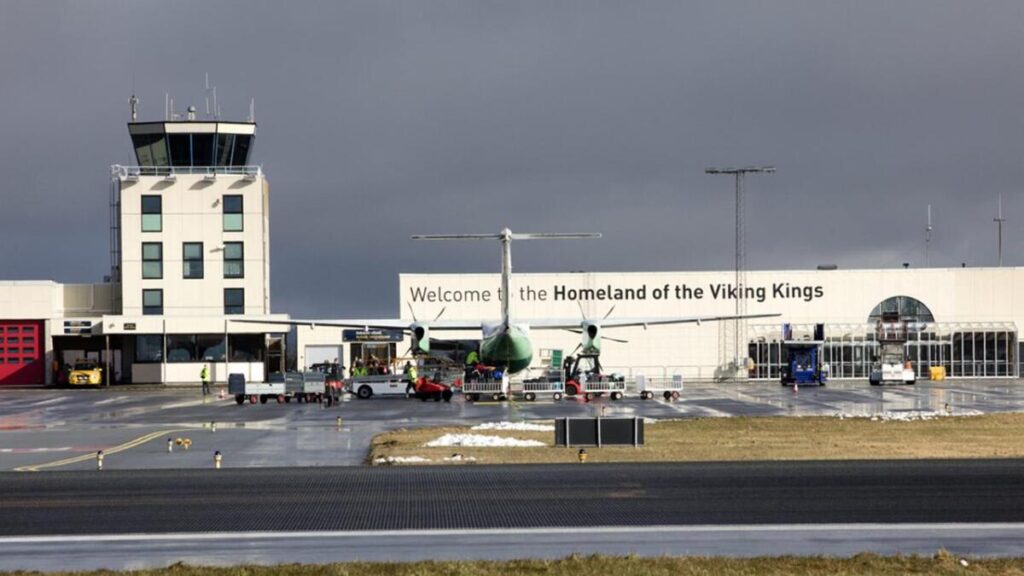 The award of a contract at Haugesund Airport is an important milestone in the development of the company as a provider of security services at Norwegian airports.
"When choosing WGH as a provider of Airport Security Control services, we are confident that we have chosen a supplier who possesses all the qualities we are looking for in terms of compliance with the strictest requirements for safety and quality. WGH is a partner at the airport today and we look forward to expanding and developing this collaboration so that the airport can achieve its goals of continuous improvement and efficiency in the challenging times the aviation industry is now facing and which will apply in the coming years."
WGH is Norway's largest provider of ground services for aircraft, with its own organization at 42 airports. Ground services include a comprehensive range of airport passenger handling and technical services. Services include such as passenger and luggagecheck-inn, boarding services, and arrival services.
At Haugesund Airport, WGH is headed by Station Manager Sveinung Helgeland.
"The tasks have so far been about passenger service, baggage and cargo handling for the various airlines that fly in and out of the airport, but we are now looking forward to welcoming new employees and establishing the security control service as a central part of our daily operations."
WGH is also a major provider of "Assistance Services" to passengers with reduced mobility (PRM) at airports present. The company was recently awarded several contracts for the delivery of assistance services to PRMs valid from 1. May with Avinor (39 airports) in addition to a new contract with Haugesund Airport (HAU) valid from 1.June, in addition to an ongoing contract with Torp Sandefjord Airport (TRF). WGHis thereby by far the largest provider of assistance services to the traveling public at Norwegian airports (outside Oslo Airport).
Technical services include aircraft parking, ground power for aircraft, connecting air-bridges or steps, water filling, toilet emptying, loading and unloading of luggage, freight and mail, loading of catering goods for foreign aircraft, cleaning services and "de-ice" (removal of snow and ice from fuselages and wing surfaces before departure).
Widerøe Ground Handling is especially known among its traditional customers, the airlines, for being at the forefront of development on automation and innovative solutions for passenger service, information services and data exchange.
The company is a security-approved freight provider ("Regulated Agent") at 39 of the airports and has at several of these its own security controllers and its own equipment for security control under a Security Program approved and monitored by the Civil Aviation Authority of Norway. WGH has its own certified instructors in the security control subjects and holds approval as a Training Company for Security controllers for airport service. With the acquisition of the security control services at Haugesund Airport, the company is taking an important step towards completing an already comprehensive product portfolio within airport-related services.
"Over time, we have developed the organization and built up the company's capacities and competencies within security services. I am pleased and proud when we can now implement our plan for the start-up of security control services at Haugesund Airport from autumn 2021. We will now establish a dialogue with the existing supplier to agree on a smooth transition for the employees affected."
This article was originally published by Widerøe AS.