Woolpert Awarded Airport Master Services Agreement by Jasper County Airport Authority
As part of this contract, the northwest Indiana airport will consider runway realignments and an extension to support regional businesses
The Jasper County Airport Authority (JCAA) has signed Woolpert to a Master Services Agreement to provide master planning, environmental assessment, land acquisition, aviation design, geospatial obstruction and aeronautical surveys, and construction management and inspection for the Rensselaer, Ind., airport, located roughly 80 miles south of Chicago.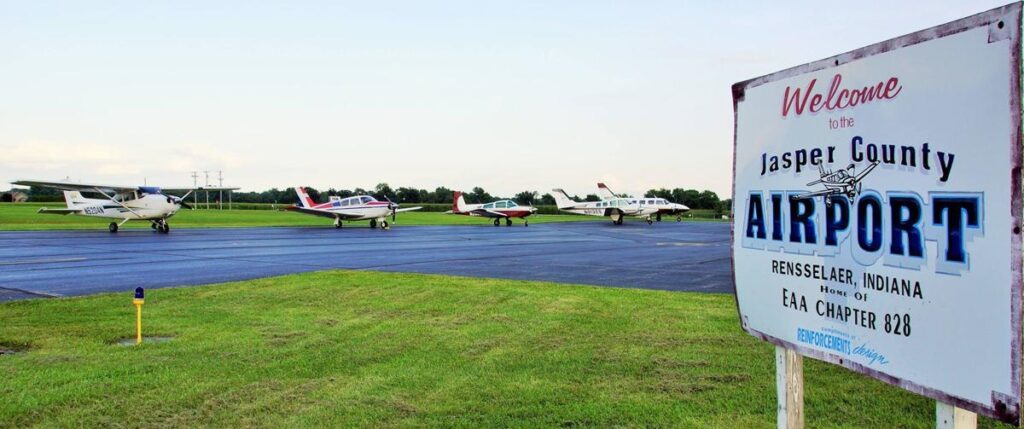 Jasper County Airport is a publicly owned, general aviation airport that serves local and transiting aircraft via one paved runway and one grass runway.
Woolpert Senior Aviation Project Manager, Curtis Brown, said:
"The goal of the airport master plan is to determine the most viable, cost-effective improvements to increase the volume and versatility of the airport. Woolpert will evaluate realigning and extending the primary runway to accomplish this mission."
The JCAA is fully committed to expanding its role in serving aviators and is using significant local funding in addition to state and federal grants to acquire land and perform the master plan.
Woolpert has partnered with NGC, a longtime JCAA consultant, for this project to utilize the firms' mutual strengths, knowledge and relationships. Woolpert is internationally known for its master planning, runway extension programs, geospatial aviation expertise and cross-market capabilities, and the firm has regional expertise.
Jasper County Airport Manager Ray Seif said he's looking forward to working with this robust team to increase traffic and revenue for the county.
Jasper County Airport Manager, Ray Seif, said:
"We're extremely thankful for (NGC Vice President) Ken Ross and the folks at NGC for helping to get us where we are today and are excited to see how far we can go with Woolpert's guidance."
This contract is now underway.
This article was originally published by Woolpert.