Skytrax, which is an international air transport research agency, has been providing quality audits, star grading and quality comparison services for airports and airlines since 1989. After comprehensive arrangements and detailed preparation period followed by 3 days of intensive physical audits, passenger experience excellence offered by Istanbul Airport has been acknowledged with "5 Stars" by an international organization. Possessing the biggest terminal among "5 Star" rated airports, Istanbul Airport has showed that it achieved a great and a rare success.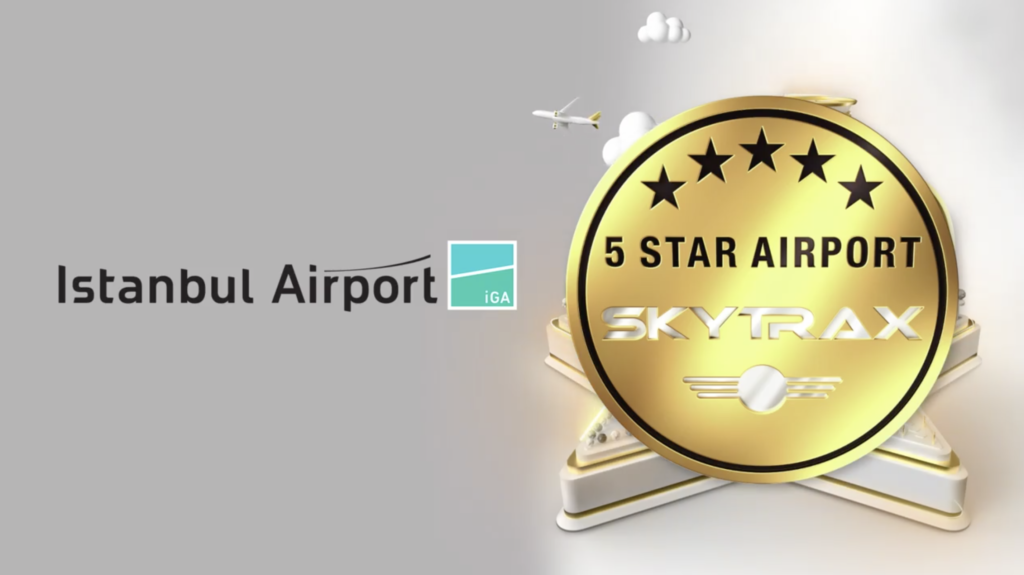 Auditing the Istanbul Airport which is one of the best aviation hubs with its architecture and technology, auditors have experienced each point of contact that affects departing passenger, transfer passenger and arriving passenger experience such as parking areas, public transport, website, mobile application, security/passport control, basic passenger services, shops, food and beverage areas, baggage claim; and they have analyzed the service offered at that points, service accessibility and passenger comfort meticulously. In addition to almost 800 criteria, which were assessed in a detailed manner, the measures against the pandemic were also subjected to the grading.
During the audit, where each aspect that has an impact on traveling experience was evaluated, main processes such as security check, check-in, passport control, customs, cleaning, baggage claim and also main services, catering areas, shopping areas and lounges were inspected in detail by the experts. In addition, the measures taken against the pandemic were also considered in the quality inspection. Istanbul Airport, which won 2 important awards as a result of the lengthy audits of the Skytrax experts, has shown the importance it attaches to perfection in the passenger experience.