Glasgow Airport Receives Top Ranking in CAA Disability Access Report for a Second Year Running
Glasgow Airport has received the highest 'Very Good' rating from the UK Civil Aviation Authority (CAA) for disability access for the second successive year.
The CAA has today (Thursday 3 December 2020) published its fifth annual report on the disability access of 31 of the UK's largest airports. The report covers the period from 1 April 2019 to 31 March 2020 prior to aviation being significantly impacted by the COVID-19 pandemic.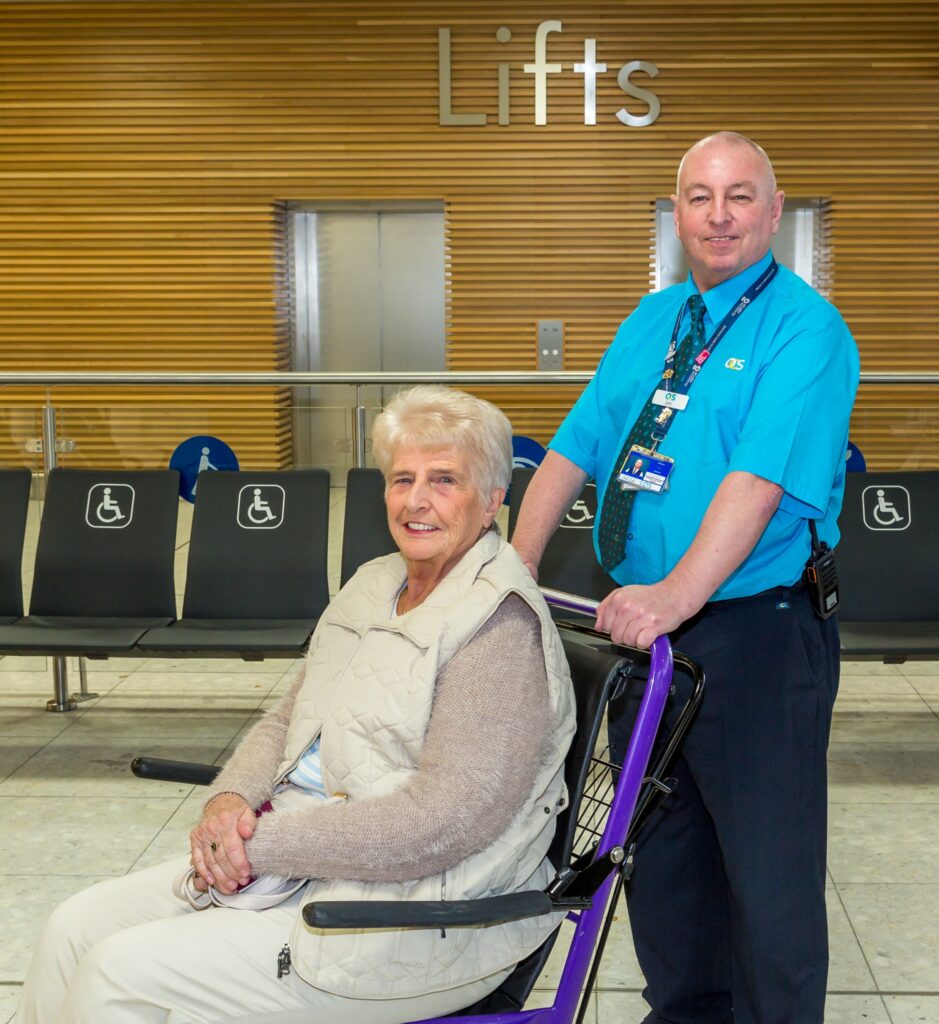 To achieve a 'very good' classification, airports must provide a consistent and high-quality assistance service over the year. The report stated that Glasgow provided a consistently on-time assistance service for more than 100,000 passengers throughout the year. Further, more than 90% of passengers who responded to a survey on the standard of assistance rated the service as good or excellent.
"We firmly believe that every passenger deserves to enjoy a pleasant and memorable experience while travelling through our airport.
"Since 2015 we have seen a year-on-year an increase in the number of passengers who require additional support. This growth is the result of the high standard of our special assistance service and the investment we continue to make in our facilities to ensure those passengers who do require extra help feel emboldened to fly.
"An incredible amount of time and effort is invested in making sure our service is one we can be proud of, so credit must go too all staff involved in the customer journey including our specialist service providers OCS for their fantastic work."
Glasgow continues to invest significantly in its special assistance service and in 2018 became the largest airport in Scotland to introduce a changing places facility at a cost of over £140,000.
Last year, Glasgow was the first airport in the UK to introduce the AvTech Connect GPS tracking system, which uses beacon technology to collect location data from 140 transmitters installed across the terminal to provide accurate, real-time insight in order to improve performance and deliver a superior customer experience.
"We want all passengers to feel confident with the flying experience. As the industry looks to recover from the coronavirus pandemic and consumers plan their travel for 2021, we hope that passengers with reduced mobility and hidden disabilities feel confident about the services they will receive.
"I'm pleased that Glasgow Airport has been classified as very good in this year's accessibility rankings and this reflects the hard work and dedication from the team over the last year. We hope that this level of performance will be maintained in the future."
Since 2015, there has been a significant rise in the number of passengers requesting assistance at UK airports, with four million requests in the latest year. This is almost double the amount than was recorded in 2015. In total, UK airports have received more than 10 million assistance requests in the past five years.
The annual report is part of the Civil Aviation Authority's accessibility framework, which ranks airports on their performance for passengers requiring assistance. The framework is a first of its kind globally and has overseen millions of pounds of investment made by airports toward improving consumers' experiences.
This article was originally published by Glasgow Airport.