How Kiosks Will Make It Safer to Travel after COVID-19
Global travel will return, but the way we travel will be considerably different to what we are used to. Technology allows us to adapt to a 'new normal', with frictionless and health conscious devices at every step of the way.
Currently, interactive kiosks are at the forefront of the changes at airports and docks, border control, arrivals and departures and during flights. Going forward, we predict a surge in biometric enrolment, prior to the day of travel. This technological development is already well under way and applied in various scenarios.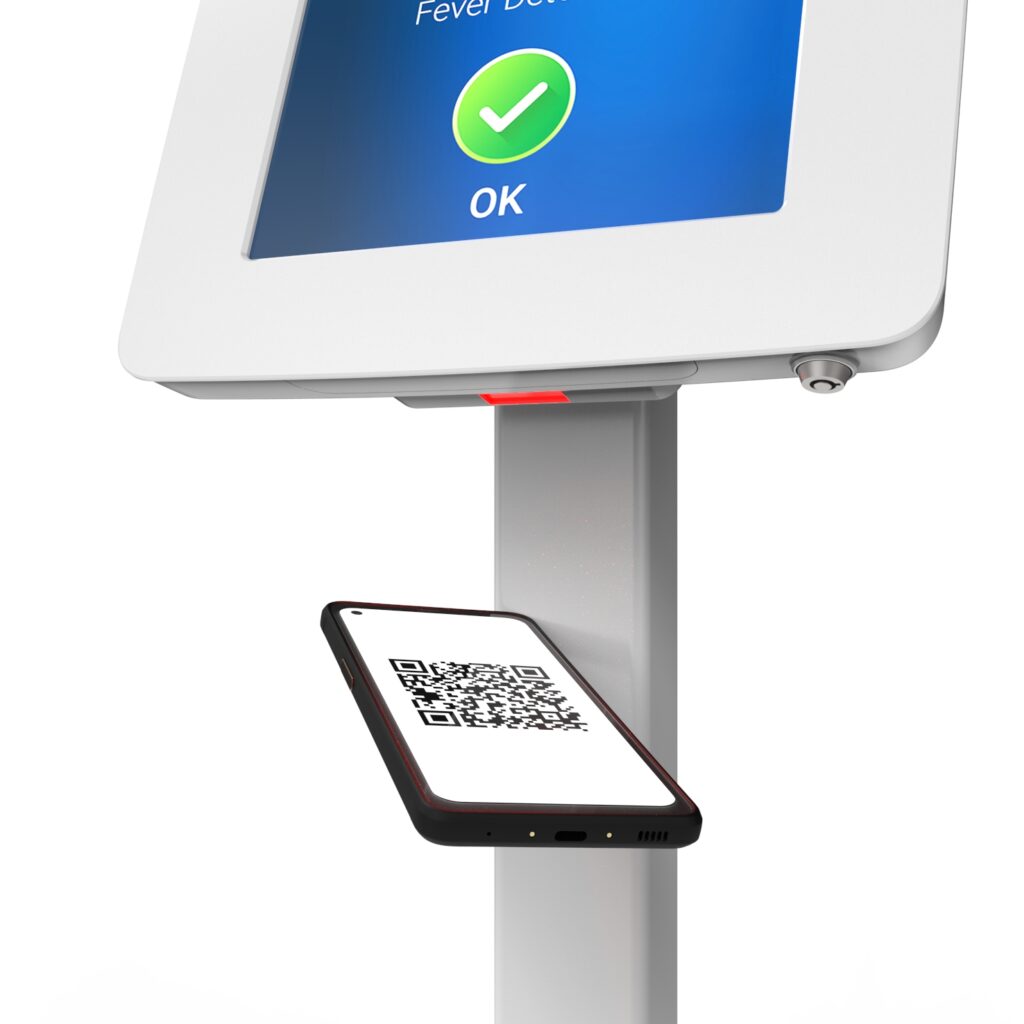 A completely integrative and inclusive biometric solution could be transformative for frictionless flights and higher-security at borders, therefore reducing the risk of spreading viruses, whilst also improving efficiency and security.
Below, we have outlined the various stages of a typical air-travel trip and highlighted how kiosks can make travel safer, mitigate risk and improve efficiency at each point.
Prior to Travelling
Aforementioned biometrics enrolment can hastily reduce queues and contact points, whilst still increasing customer flow. Electronic health certificates, passport details, visas, can all be uploaded to a secure platform prior to the day of travel.
Check-ins can also be scheduled to specific time slots, reducing contact in queues and therefore adhering to social distancing seamlessly.
Boarding passes and baggage tags can all be organised before flying; travellers will be issued with a barcode or QR code that can be scanned by an integration kiosk and the appropriate documents can instantaneously be printed from the same kiosk.
Arriving at the Airport
Health and safety and mitigating risk is paramount for all staff and travellers when entering an airport or docks.
A complete kiosk solution, such as our Guardian Kiosk Range, can efficiently monitor and health check all personnel at arrival. Implementing fever screening and a variety of additional health conscious devices, imageHOLDERS temperature taking kiosks ensure that employees, clients and visitors, are protected and safe.
Guardian Kiosks use infrared thermal imaging technology and ready-to-use software for super-fast integrated fever screening. Optional add-ons including hand sanitizer holders, QR scanners and anti-microbial screen protectors.
We encourage hand sanitizer dispensers and antimicrobial screen protectors to be added to all kiosks as standard for optimum safety.
The Guardian Kiosk range is easy to install and quick to implement, with software easily integrated. Safety questions can easily be added to the kiosk screen for extra safeguarding. Questions on where they've recently travelled to and from, where they're going and questions regarding their general health and any current symptoms, for example.
Travel Check-In Kiosks
Self-service kiosks with integrated scanners, scales for bag drops, printers and, if necessary, contactless payment devices can singlehandedly manage the check-in stage of travel.
Simply scanning a barcode can automatically print the relevant boarding passes and baggage tags. An added payment device allows people to upgrade their flight, change seats and add luggage all at the hands of the same kiosk. This can either be done by using the touchscreen, fitted with an antimicrobial screen protector and after using a hand sanitizer dispenser to antibac hands, or touchlessly using a mobile app.