Airport Fittings Aiming to Improve the Traveller's Well-Being
In 2018, 12 million passengers were recorded on 120,000 flights daily across the world, according to the latest Aviation: Benefits Beyond Borders report drafted by the Air Transport Action Group (ATAG). The number of global air passengers exceeded 4.1 million per year for the first time ever. These figures are the result of a significant improvement of the global economy, cheaper air fares, with more accessible flight prices.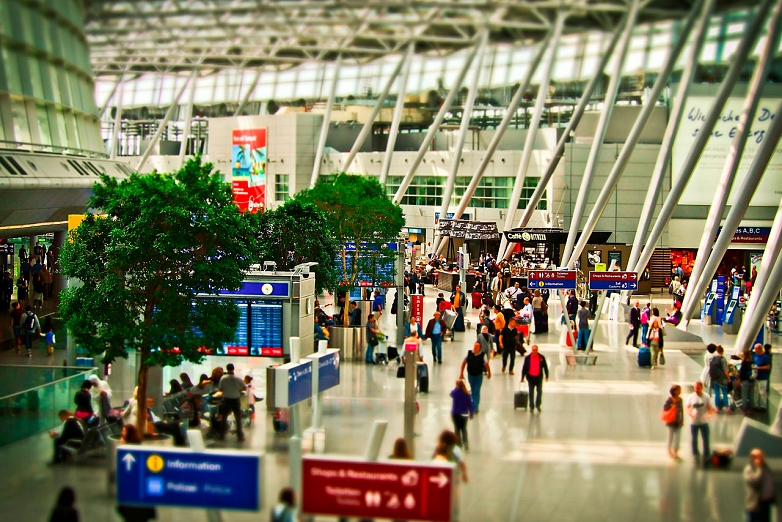 This has forced the concept of airports to be reconsidered, in terms of their organisation, design and services offered to the millions of travellers that pass through them each year. The airports wanting to boast for being avant-garde have already started to implement measures aimed at looking after passenger health and well-being.
When you have to wait in an airport terminal for hours on end, you want to have a certain level of comfort. You want the seats to be comfortable and ergonomic, with enough sockets so that you don't have to juggle around just to work whilst charging your mobile and laptop. It's not acceptable anymore to try and get into impossible positions to get your head down on an uncomfortable plastic chair, to walk around the whole terminal looking for the only socket there is or to kill time reading the back covers of the best-selling books and trying on make-up in duty free.
Space plays an important role in making project more human. Making users feel like they are in a comfortable and more human environment, as much like their home as possible or enjoying the comfort of a hotel, is a global trend.
"The next revolution lies in well-being and the humanisation of transit space. Furniture becomes a working tool which contributes to the efficiency of the process. Using the furniture as a tool to promote well-being, ergonomics, collaboration, privacy, concentration or to distribute work flows, are some of the benefits that it provides, much further beyond its decorative nature."
Actiu is fully aware of the importance of these transit areas and that's why, it has increased its activity with the  airport terminal equipment across the five continents that cover some of the world's busiest passenger airports, amongst which are Heathrow (UK), Wellcamp (Australia), Chisinau (Moldova), Alicante, Madrid, Barcelona or Palma de Mallorca (Spain), in this way equipping more than 70 airport facilities across the world.