Budapest Airport Donates 3.5 Million HUF to the SUHANJ! Foundation
Budapest Airport handed over nearly 3.5 million HUF today to the SUHANJ! Foundation, which supports sporting activities by people living with disabilities. The donation was collected from entry fees for the Runway Run airport charity running race, organized for the eighth time this year.
It is a priority for Budapest Airport to stand up for noble causes, even during the coronavirus pandemic. The charity running race called the Runway Run was held for the eighth time at the beginning of September, with nearly 600 runners lining up (in compliance with effective health regulations) on the closed runway I at the airport. The airport operator's representatives handed over 3 411 655 HUF, collected in entry fees, to the SUHANJ! Foundation today.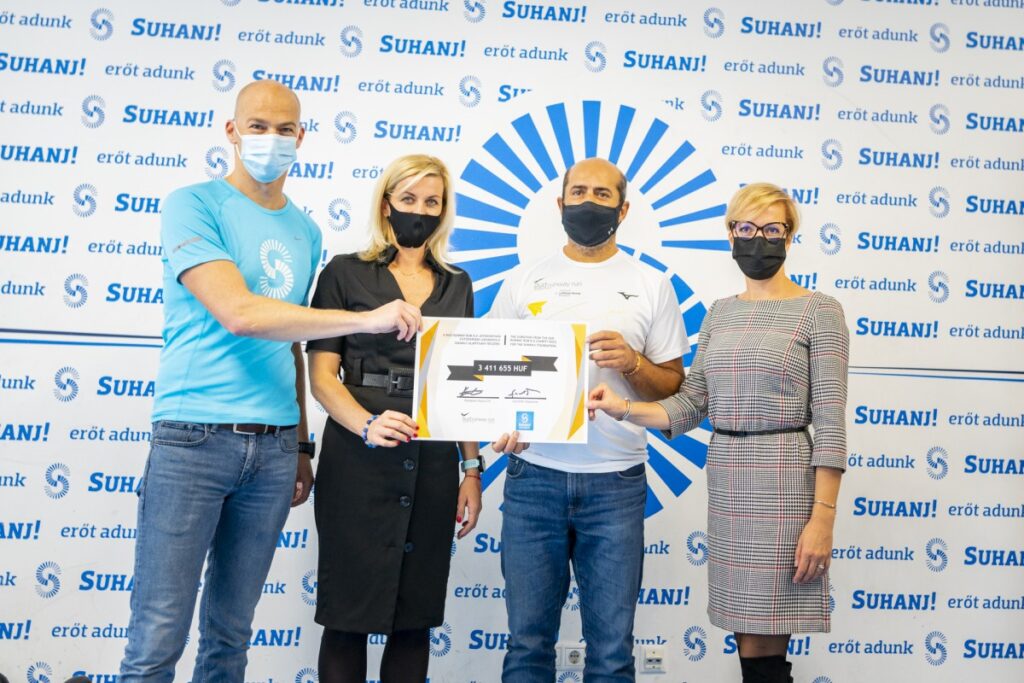 The cooperation between the SUHANJ! Foundation and Budapest Airport has been running for many years. The foundation spends the annual donation from the entry fees of the Runway Run on developing the integrated gym, the SUHANJ! Fitness that it operates in Budapest, where able-bodied and disabled athletes can work out together. The SUHANJ! Fitness, established as a result of community cooperation, is the first fully accessible gym in Hungary, which has seen demand for its services rising continuously since its opening – thus, SUHANJ! Foundation is working on the establishment of a nationwide SUHANJ! network. With the donation, Budapest Airport not only wishes to support the development of the integrative gym, but also, thereby, seeks to improve the quality of life for mentally or physically disabled and visually impaired people.