Airside improvements include new apron paving, fuel lines and other airfield infrastructure.
This work is in addition to the concurrent construction of a Terminal Vertical Core that will connect Terminals 5 and 6 to the future Automated People Mover train system.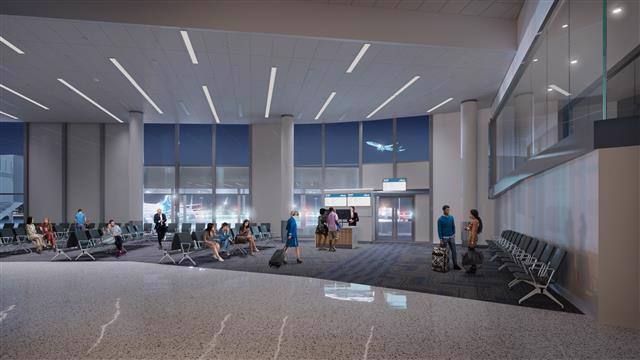 © Los Angeles World Airports
Three gates on the southeast end of the Terminal 6 satellite are currently closed as work takes place in that area. The work will continue in phases through 2023.
Four gate area holdrooms will be enlarged as part of the project, with renovations taking place in 11 other gate areas, creating a cohesive look throughout the space. The project is being administered by Alaska Airlines, which is the leaseholder in Terminal 6, with Rivers and Christian serving as designer and PCL the lead contractor.