With Airline Approval, PIT's Green Terminal Takes Off
The vision for a bold new terminal complex that reflects the vibrancy and spirit of the Pittsburgh region is now reality as airlines serving PIT gave their full approval for the $1.39 billion Terminal Modernization Program, officials announced last week.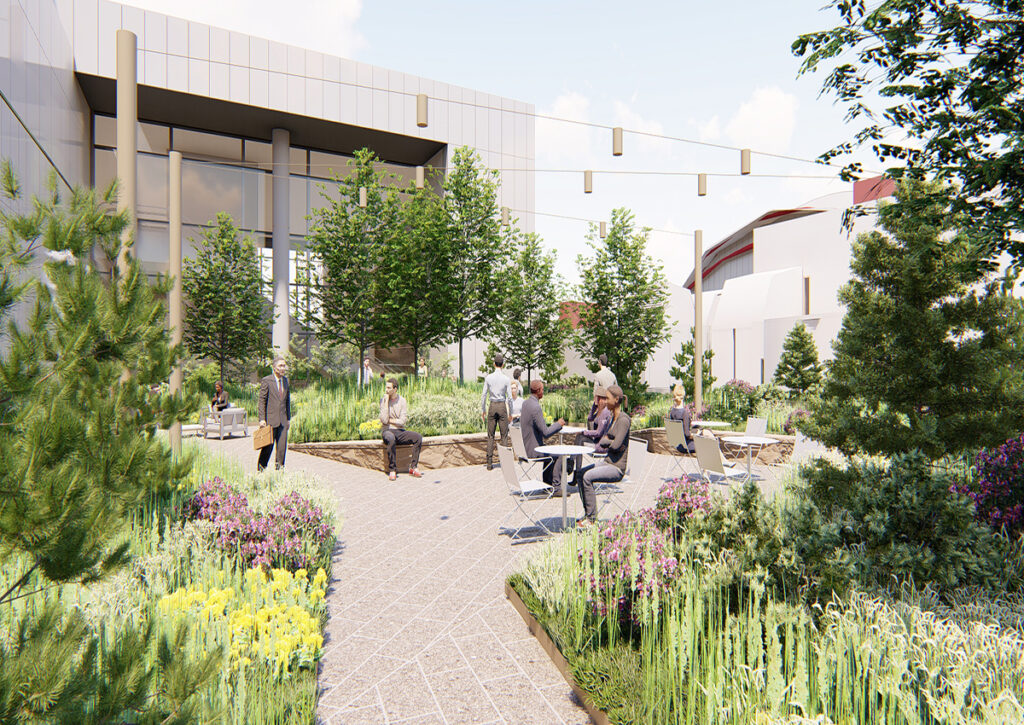 Positioned as the first new airport terminal designed and constructed in the post-pandemic world, construction is scheduled to be completed by the end of 2024, with opening in early 2025. Key design features of the new terminal and parking facilities are centered on elements of nature and sustainability, leading-edge technology, and innovation in the community.
"This approval is further proof of the airlines' belief in the need for modernization, the strength of this market and their commitment to Pittsburgh. We want to thank our airline partners for their support and continued partnership. This is a huge, positive milestone, considering the impact of the pandemic and the uncertainty the industry has faced."
Airlines signaled their support for the project by signing a new seven-year operating agreement that allows the Airport Authority to secure long-term bond financing to build the 700,000-square-foot terminal. The new terminal consolidates ticketing, security checkpoints, baggage claim, and a multi-modal complex that includes a new 3,300-space parking garage, rental car facilities, parking lots and roadways.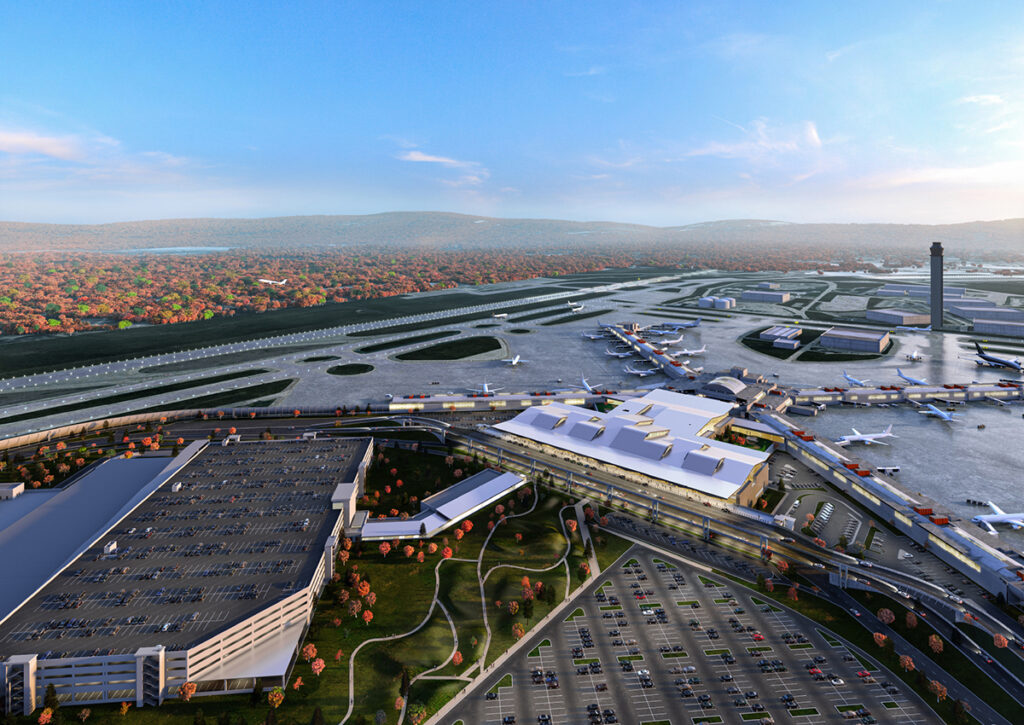 © Rendering courtesy of Gensler + HDR in association with luis vidal + architects
"With flights, passengers and cargo operations increasing at PIT, this program is essential to continuing the airport and region's recovery and preparing for what's next. When complete, Pittsburgh International Airport will be an airport for Pittsburghers. The Terminal Modernization Program is a critical infrastructure project for the region and will deliver long-term economic benefits including jobs for more than 5,500 local construction and skilled trades workers."
Airlines Excited About TMP
First announced in 2017, the TMP is designed to provide high-quality, cost-efficient and flexible facilities for the future, with new public health and safety features that improve the passenger, staff and visitor experience throughout, as well as reduce the escalating maintenance costs of an aging facility and systems.
"Southwest Airlines appreciates the continued partnership with the Allegheny County Airport Authority. We've had a home at PIT since 2005, and we look forward to the enhancements and added conveniences which the Terminal Modernization Program will provide for Southwest's Employees and Customers. We're excited about the changes and work ahead, and we'll be ready to welcome Southwest Customers to the future PIT travel experience."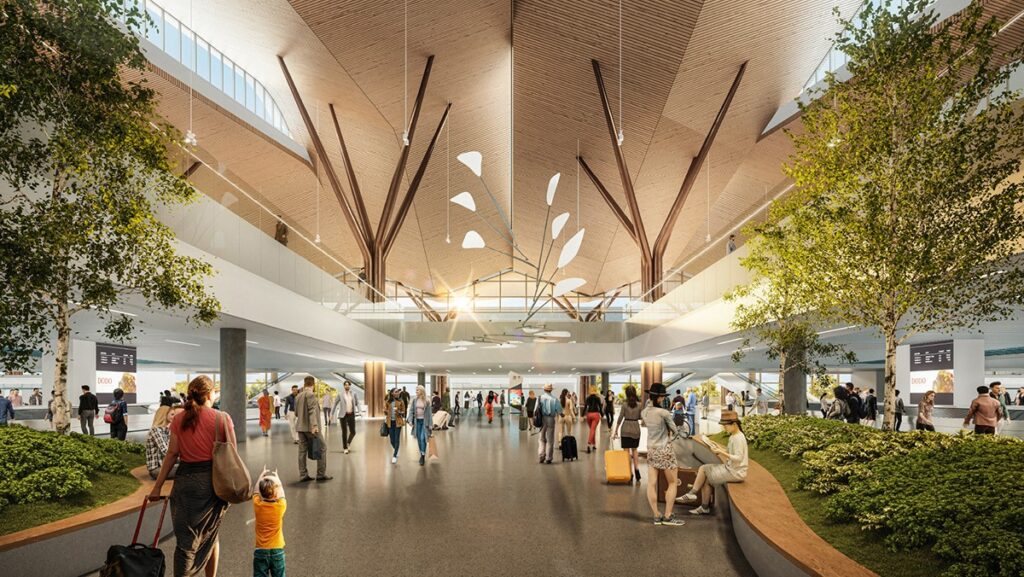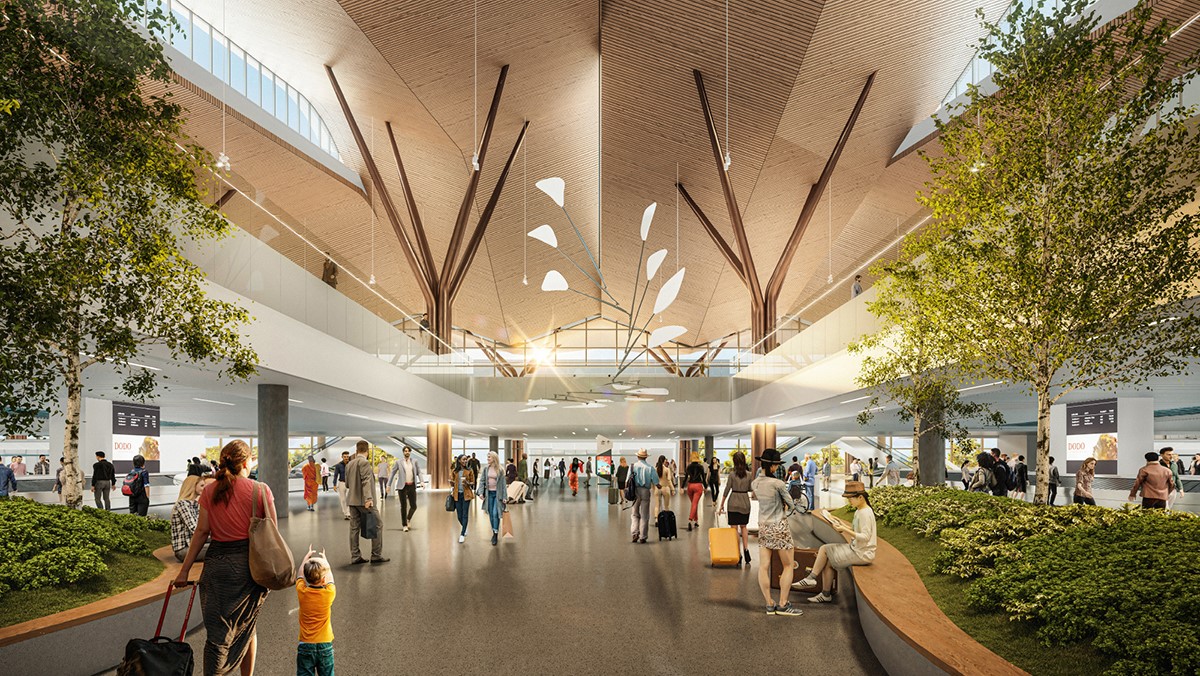 © Gensler + HDR in association with luis vidal + architects
"American Airlines is thankful for the continued partnership and support provided by the PIT Airport throughout the pandemic, and for their vision and ongoing work to move the Terminal Modernization Program forward. The new 7-year agreement, which fully approves the modernization program, marks a major milestone in a collaborative effort to develop and construct a world-class airport facility that will benefit Pittsburgh area customers for years to come."
The Allegheny County Airport Authority will now be able to proceed with bidding and awarding contracts for numerous construction packages, including structural steel, foundations, underground utilities and more in the coming months. The TMP will need a significant amount of building materials—some 12,000 tons of steel, 94,000 tons of concrete and more than 354,000 square feet of wood materials, much of which the airport hopes to source locally.
In March, following a year-long pause due to impacts from the pandemic that devastated aviation, airlines approved moving forward with early work to prepare the construction site, which has been underway since April. With this new agreement and final approval in place, heavy construction is expected to begin this summer, followed by a formal groundbreaking in fall 2021.
"This entire program is the result of years of collaborative planning, building a world-class team and engaging our community, and is leading to a comprehensive showcase of the region's resources, talent and spirit.
"We are committed to continuing our partnership with the airlines, keeping our costs stable and staying on budget and on schedule. The new terminal will be built for and by the people of this region to connect us to the world and the world to us."
This article was originally published by Allegheny County Airport Authority.