Port Authority (PANYNJ) Signs Long-Term Ground Lease to Create New World-Class Cargo Facility at JFK
Modern Facility to be Developed by Aeroterm to Improve Handling of Millions of Tons of Cargo Passing Through the Airport
Major Step in Governor Cuomo's Vision Plan for JFK Redevelopment
Expected to Create 350 Construction Jobs, 100 Permanent Jobs and Support the PA's Goal of 30-Percent MWBE Participation
Project (Renderings Here) is Key to Agency's Commitment to Growing Cargo Business Across the Region
The Port Authority of New York and New Jersey has announced the signing of a long-term ground lease agreement with Aeroterm for the development of a state-of-the-art $145 million, 350,000-square-foot cargo facility on more than 26 acres at John F. Kennedy International Airport.
The first new cargo facilities built at JFK in two decades, the Aeroterm project represents a significant step forward in the JFK Vision Plan outlined by Governor Andrew Cuomo. The project is part of a comprehensive Port Authority strategy to bring 21st-century standards to cargo operations at all of its commercial airports.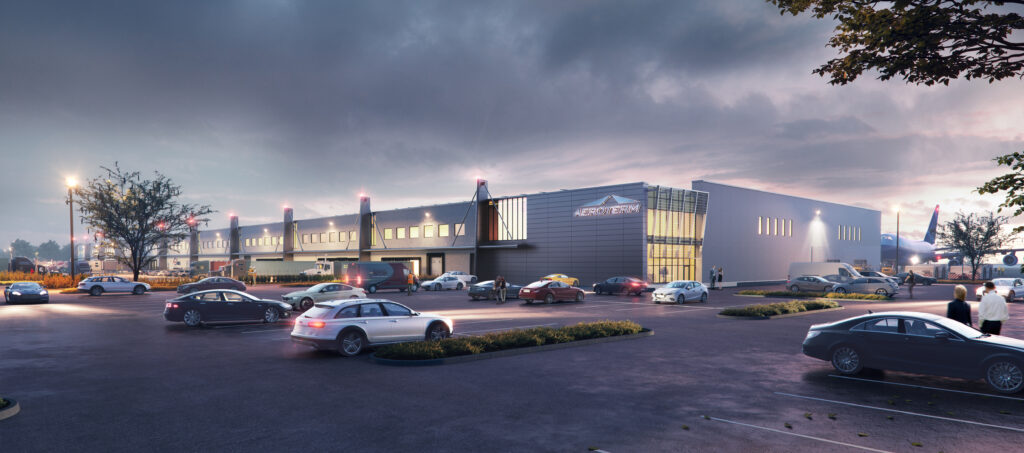 The Aeroterm project will demolish two obsolete facilities at JFK and build an expanded, best-in-class cargo facility that will incorporate advanced technology systems designed for maximum efficiency in the handling and storage of cargo, as well as a dedicated temperature-controlled area for handling pharmaceutical products.
The new facility, with its cutting-edge systems, will include greater ramp capacity to handle three of today's large modern air cargo freighters (Group VI aircraft) simultaneously. It will also have more than 50 dock doors for the efficient transfer and tracking of goods through the facility.
Demolition of the existing facilities is scheduled to begin in September 2021, with project completion expected by the end of 2023.