Being able to have a flexible operation in the peak 6am-7am window is essential for the economy given that Ireland is one hour behind continental Europe.
Mr Philips said the proposed new measures would provide Dublin Airport with "the operational flexibility that is required to help the Irish economy recover from the impact of COVID-19 and face the challenges of a post-Brexit environment, while ensuring that the effects of night-time noise that were envisaged by the original planning conditions are not exceeded".
Dublin Airport is Ireland's main international gateway and has a major impact on the Irish economy as the connectivity it provides underpins Irish trade, tourism, and foreign direct investment. According to a 2019 Economic Impact Study, Dublin Airport supports and facilitates almost 130,000 jobs in the Republic of Ireland and generates €9.8 billion in Gross Value Added (GVA) to the economy annually.
The new 3.1km North Runway is being built almost 1.7km north of Dublin Airport's current main runway. A parallel runway system has been in the long-term plans for Dublin Airport since the 1960s. The main construction programme started in late 2018 and the official sod-turning took place in February 2019. Construction of the runway will be largely completed in the second quarter of next year and this will be followed by a rigorous period of testing and commissioning. The runway is expected to be operational in 2022.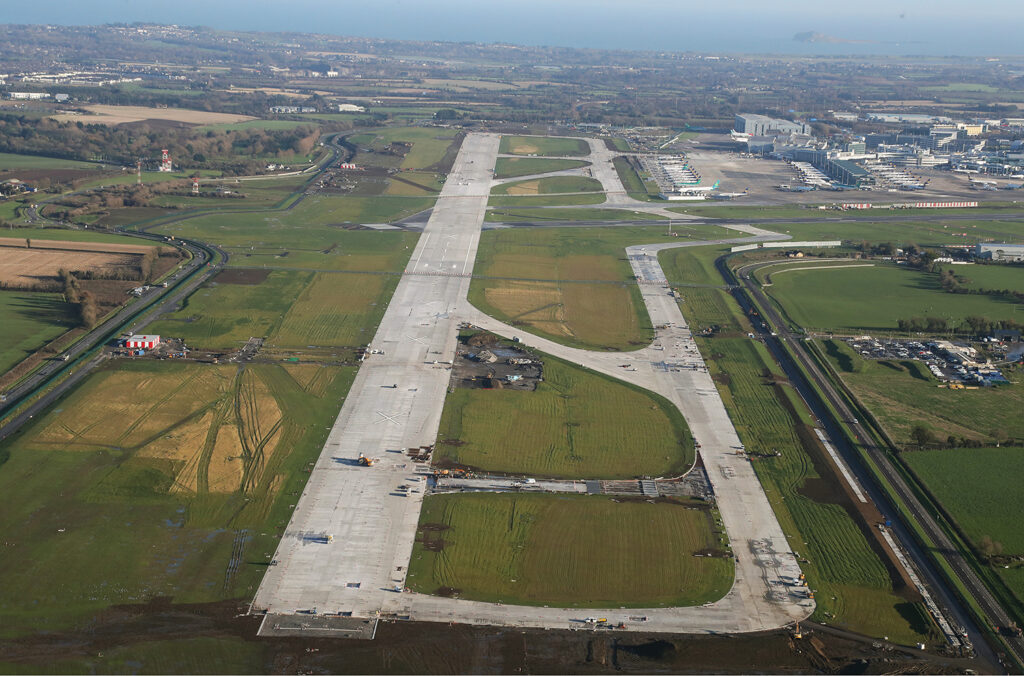 The delivery of North Runway is a key recommendation of the Government's National Aviation Policy, as it will significantly expand connectivity and flexibility at Dublin Airport and also enable it to continue to develop as a gateway between Europe and North America.
The original planning conditions, which date from the grant of planning permission in 2007, placed an overall limit of 65 aircraft movements across the entire airport campus between 11pm and 7pm. However, last year even before the addition of North Runway, there was an average of about 100 aircraft movements during this time period.
A restriction on the number of movements is an inflexible, rigid approach to managing night-time noise at airports. This type of cap merely limits the number of flights, regardless of how noisy or quiet a particular aircraft is. Such a restriction does not guarantee a reduction of noise, or even a prudent management of noise, whereas daa's proposal does do that. A noise quota system, which already applies at airports such as Heathrow, Brussels and Madrid, would limit the overall amount of noise generated by aircraft and, in tandem with the other proposed measures, would limit the effects of night-time operations at Dublin Airport.
Under this system, the number of aircraft operating within the night-time window may vary, but the overall effects of noise from those aircraft would be capped. This incentivises airlines to use quieter aircraft at Dublin Airport.