The Metropolitan Washington Airports Authority has proposed a new concourse at Washington Dulles International Airport to replace the current outdoor boarding areas for regional flights.
The new concourse would replace Dulles's gates built in the 1990s at the eastern end of Concourse A, where many boarding areas for regional flights are located outside under covered walkways.
"This new concourse would represent a major improvement in the passenger experience at the regional gates. It is the first step in a long-term strategy to expand and enhance the facilities and services at Dulles International Airport as we look toward the future."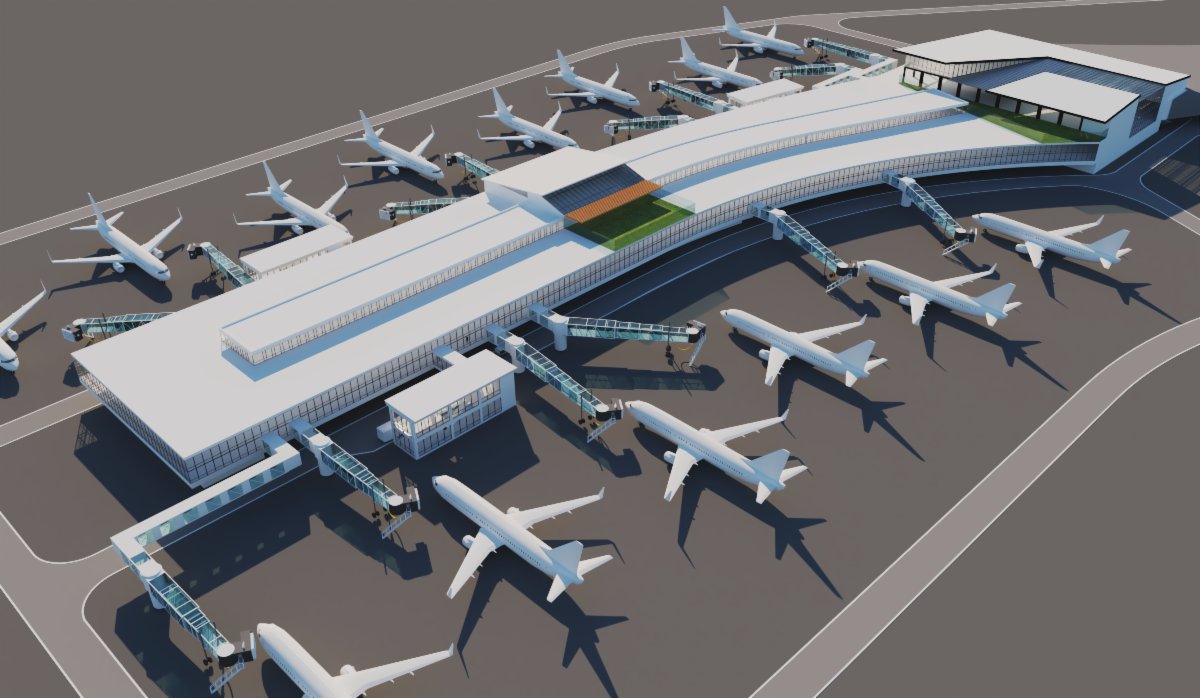 The Tier-2 concourse would be a modern 14-gate facility that would connect to Dulles's underground Aerotrain system. The facility would provide nearly four times more space for larger seating areas, concessions, airline lounges and amenities, as well as the latest aircraft-servicing technologies.
The proposal implements several sustainable practices, such as energy-efficient construction, LED lighting, high R-value insulation, and highly efficient climate control systems. The new concourse will also use electric vehicles to service aircraft and transport passengers as part of Dulles' goal to replace its fleet of vehicles with green alternatives. Dulles's electric Aerotrain will carry passengers to and from the new gates, while recently purchased zero-emission buses will replace diesel-powered parking shuttles throughout the airport.
To partially fund the project, the Airports Authority has applied for a Federal Aviation Administration grant under the Bipartisan Infrastructure Law's competitive grant programme that aims to help airports upgrade or replace ageing facilities. The application seeks 230 million USD to begin developing the 400,000-square-foot concourse, which is expected to cost between 500 million USD and 800 million USD.
The Airports Authority is working with airlines operating at Dulles to plan the design and construction of the new concourse.
"United recognises the critical importance this new concourse will serve both as an economic driver and job creator in the region. This state of the art facility will also help deliver a best in class customer experience for our passengers at Dulles, and provide them with more flights to more destinations—the same goals we have for our United Next strategy. As the leading airline at Washington Dulles, we strongly encourage the Federal Aviation Administration to approve MWAA's grant application."
Airports Authority President and CEO, Jack Potter stated that the Airports Authority had completed the necessary studies for the project under the National Environmental Policy Act. Dulles International Airport was therefore "shovel ready" for the new concourse in line with the FAA grant programme's guidelines.