On 29 March 2022, Los Angeles Mayor Eric Garcetti joined Los Angeles World Airports (LAWA) and Delta Air Lines in a ribbon-cutting ceremony to unveil a new centralised headhouse for Terminals 2 and 3 at Los Angeles International Airport (LAX).
LAX's new headhouse is part of a 2.3 billion USD project that will reimagine current Delta facilities, some of which date back to 1961.
The new area is scheduled to open on 20 April 2022 as the first phase in a series openings for Terminals 2 and 3, which will later include a new Terminal 3 concourse and a post-security connection to the Tom Bradley International Terminal.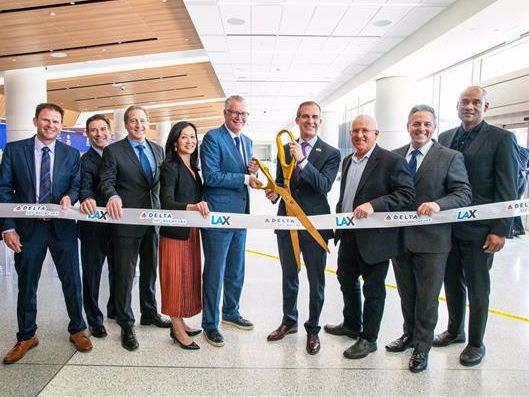 "LAX is a central pillar of our economic strength, and our ability to bounce back so strongly from the pandemic is largely tied to direct investments we've made to help realise its full potential. This facility is just the latest milestone in our work to completely reimagine this airport — joining a long list of recently completed projects that are transforming the passenger experience and turning LAX into one of the premier airports in the world."
LAX's new four-level, 770,000 square foot headhouse will consolidate ticketing, check-in, security screening, and baggage claim locations at Terminals 2 and 3 to provide passengers with a modern and seamless travel experience.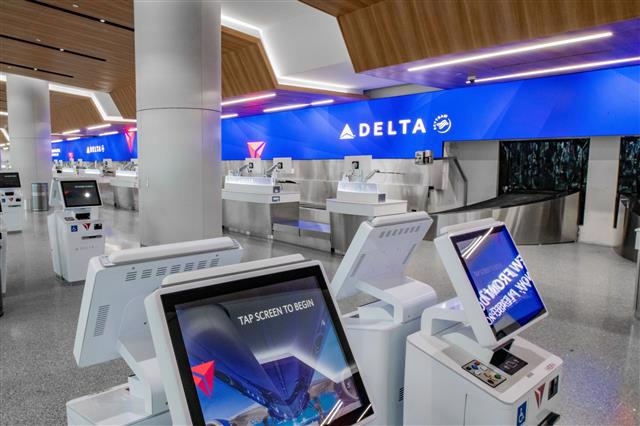 In partnership with the Transportation Security Administration (TSA), qualifying customers on Delta Air Lines will be able to check their bags in using their digital identity. Furthermore, an expanded security checkpoint with 14 lanes will allow passengers to move more efficiently through the security screening process.
"Over a decade ago, we committed to becoming the premier airline of Los Angeles. Today, we are celebrating a huge milestone in making the Delta Sky Way project dream a reality. In partnership with LAWA and the City of Los Angeles, we've built a modern, state-of-the-art facility that will make travel through LAX a seamless and elevated experience. This terminal unveiling is just one example of our many critical infrastructure investments totalling more than $12 billion across the country. From coast to coast, customers will choose Delta for leading with innovation to build the airports of the future."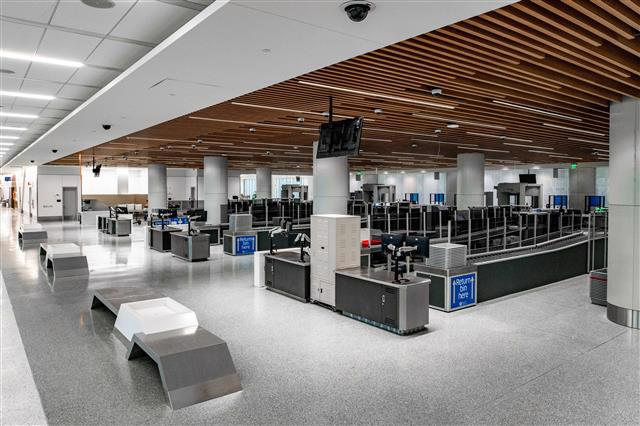 The new headhouse also will also provide post-security connectivity, as passengers will be able to access the length of LAX airport from Terminal 1 to Terminal 8 without having to go through a second screening process.
In addition, the facility will connect with the future Automated People Mover and Central Terminal Area parking garages to provide access to efficient and flexible ground transportation options.
"The modernisation of the Terminals 2 and 3 headhouse is an outstanding example of how Los Angeles International Airport is transforming our facilities and adopting innovative solutions to make the passenger journey more efficient, secure and pleasant. We are very excited about this latest collaboration with Delta Air Lines that will provide passengers with an amazing new front door to Terminals 2 and 3."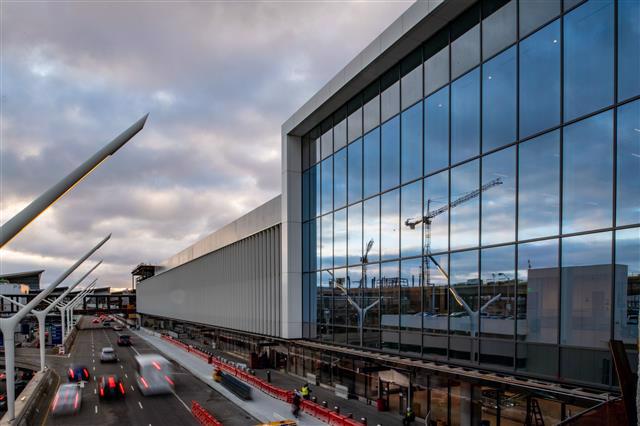 The headhouse building was designed to advance LAX's goal of eliminating carbon emissions from its facilities. The terminal includes severable sustainable features, such as low-flow plumbing fixtures that will use 100 percent recycled water. Low energy-emitting materials were used in the indoor spaces, and a "cool roof" was designed to reduce the heat-island effect.