Frankfurt Airport (FRA) has become the first airport in Europe to offer a comprehensive biometric passenger journey for all passengers from check-in to boarding.
In partnership with SITA, Fraport is enabling passengers travelling with any airline at Frankfurt Airport to use contactless digital technologies throughout their airport experience.
This includes the use of shared check-in kiosks capable of conducting biometric identity and identification checks.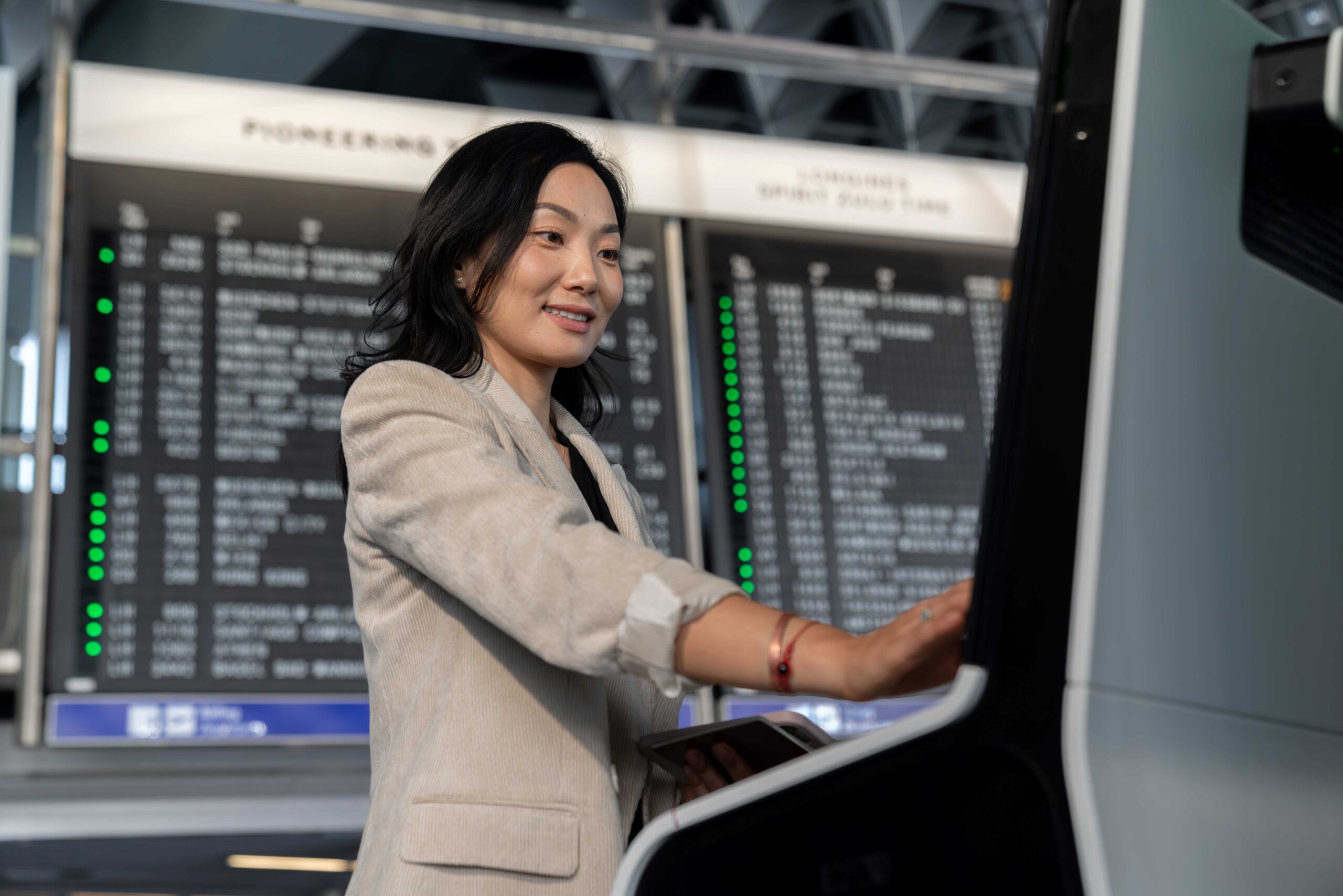 The biometric process at Frankfurt uses SITA's Smart Path solution, which was developed in collaboration with NEC Corporation. This will enable passengers to pass through all airport checkpoints with a single glance, rather than having to produce their travel documents. Instead, identity and boarding pass checks will be completed using facial recognition technology.
"The more frequently passengers in the travel chain can rely on simple, automated solutions, the greater the customer satisfaction is demonstrably. All necessary and mandatory processes at the airport can be accelerated through biometrics. This means that passengers have more time for more pleasant activities before departure instead of having to wait in line somewhere. Our research has shown that 75 percent of all passengers are happy to use biometric systems if they are offered. We are therefore pleased that our technology can now also contribute to further speeding up travel processes for passengers at Frankfurt Airport."
To benefit from this process, passengers must register with Star Alliance Biometrics, either on their smartphone or at the check-in machine with a biometrics-enabled passport.
Over 12,000 passengers are already registered to use this technology at Frankfurt Airport, which has been offering the solution to select customers since 2020. This launch now marks the first time that it is open to passengers from all airlines.
"Together with Lufthansa and the Star Alliance airlines, we have been offering this innovative service since 2020. Thanks to the collaboration with SITA and NEC, we can now expand this offer to all airlines. I am pleased that we are the first airport in Europe to offer all passengers a contactless and comfortable passenger journey using a biometric process. Our goal is to equip at least 50 percent of all check-in machines, boarding pass controls and departure gates with the groundbreaking technology in the next few months."