At inter airport Europe 2023, Munich Airport (MUC) and Dabico Airport Solutions signed a Letter of Intent (LoI) to develop autonomous passenger boarding bridges.
Under this agreement, the two companies aim to determine the requirements for deploying fully automated boarding bridges. These results will then be used to inform a pilot project at Munich Airport.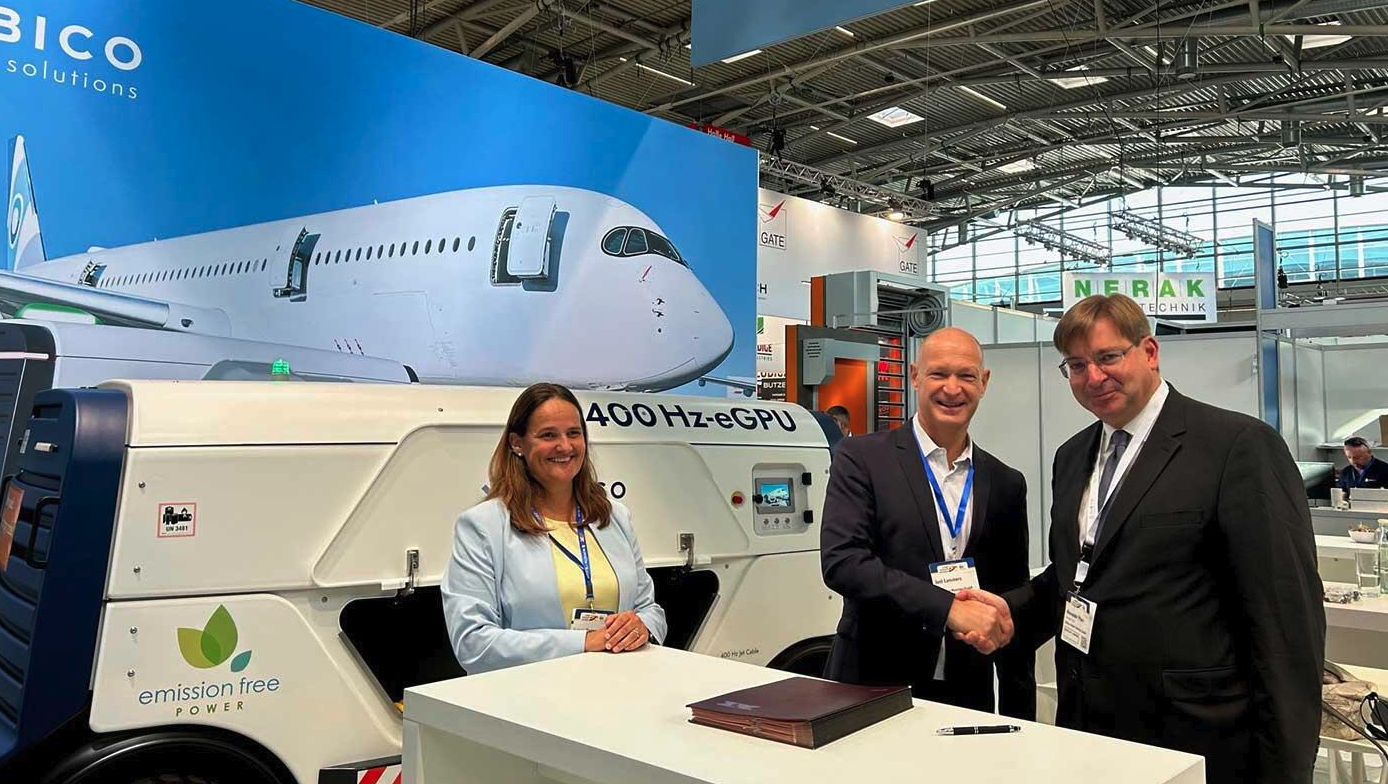 This project is part of Munich Airport's digitalisation strategy that aims to improve operational efficiency through new processes and technologies.
"With this pioneering project, we aim to reduce the duration of docking and undocking operations for passenger boarding bridges, thereby increasing the operational reliability and efficiency of our handling processes."
The introduction of autonomous passenger boarding bridges would build on a series of initiatives already in place to improve the passenger experience at Munich Airport.
This includes biometric boarding, 'smart' baggage trolleys, chatbots for passenger inquiries, self-checkout kiosks, sensor technology for calculating waiting times at security checkpoints, and cleaning robots.