Gatwick Announces Significant Companywide Restructure Plans
Gatwick has today announced plans for a significant restructure across its business designed to further reduce operating and staff costs in light of the dramatic impact COVID-19 has had on its passenger and air traffic numbers. The proposed organisation redesign will reshape the company so it is best placed to respond quickly to future growth.
The new proposals could result in the region of 600 job roles being removed from across the business, which is approximately 24% of the current number of employees.  The company will now enter into a formal consultation process with employees.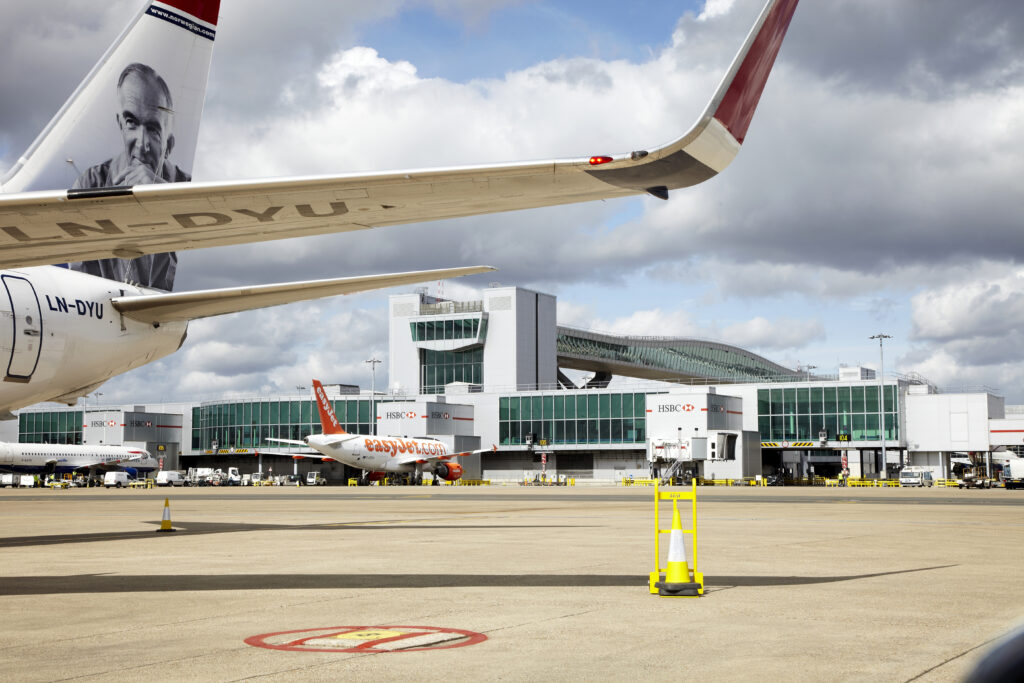 In August, usually one of the airport's busiest months, passenger numbers are over 80% down when compared with the numbers of passengers Gatwick saw that month in 2019.   The company took rapid action to protect the airport back in March to preserve as many jobs as it could by reducing costs, managing cash outflows, and securing a £300m bank loan.
Current traffic and passenger volumes are such that Gatwick is currently operating from just its North Terminal.  Compared to this time last year, the airport is operating at around 20% of its capacity and therefore still has over 75% of its staff on the UK Government's Job Retention Scheme, which is due to end in October.
"If anyone is in any doubt about the devastating impact COVID-19 has had on the aviation and travel industry then today's news we have shared with our staff, regarding the proposed job losses, is a stark reminder. We are in ongoing talks with Government to see what sector specific support can be put in place for the industry at this time, alongside mechanisms which will give our passengers greater certainty on where and when they can safely travel abroad. This support will not only help Gatwick but the wider regional economy which relies on the airport.
"I want to take this opportunity to thank all of our staff, those who have worked tirelessly to keep Gatwick open throughout the pandemic and those who have had to remain on furlough, for their dedicated tenacity, professionalism and team spirit. We will continue to do all we can to preserve as many jobs as possible.
"Gatwick will recover from this pandemic and we will emerge from the restructuring we are proposing a fitter and stronger organisation which is best placed to offer our passengers and our airlines a modern and innovative airport, ready for growth."
About Gatwick Airport
Gatwick is the UK's second largest airport and flies a range of both short and long-haul point-to-point services. The airport is a vital piece of the UK's national infrastructure and is also a major driver for both the regional and national economies.
In 2019, a new long-term partnership was formed with VINCI Airports who purchased a 50.01% stake in the airport. This partnership saw Gatwick Airport integrate into the network of VINCI Airports, the leading private airport operator in the world, which manages the development and operation of 45 airports located in Brazil, Cambodia, Chile, Costa Rica, Dominican Republic, France, Japan, Portugal, Serbia, Sweden, the United Kingdom and the United States. Served by more than 250 airlines, VINCI Airports' network handled 255 million passengers in 2019. Through its expertise as a comprehensive integrator, VINCI Airports develops, finances, builds and operates airports, leveraging its investment capability and know-how to optimise the management and performance of airports and carry out extensions and upgrades. In 2019, its annual revenue for managed activities amounted to €4.9 billion, for a consolidated revenue of €2.6 billion.
Global Infrastructure Partners (GIP), which manages the remaining 49.99% interest in Gatwick, is an independent infrastructure investor that makes equity investments in high quality infrastructure assets in the energy, transport and water/waste sectors. GIP has US$68 billion of Assets under Management. Its 41 portfolio companies operate in over 51 countries with more than 67,000 employees and generate annual revenues of circa US$51 billion.
Originally published here