This CMAR is the first phase of a multi-year phased delivery of the overall $130 million project to construct a new full-length parallel runway, center taxiway, and outboard taxiway at Tucson International Airport as part of their Airfield Safety Enhancement Program. Scope of work for the GMP 1 South Airfield Lighting Vault project includes the installation of a new airfield lighting vault and a portion of the existing airfield lighting to the new vault.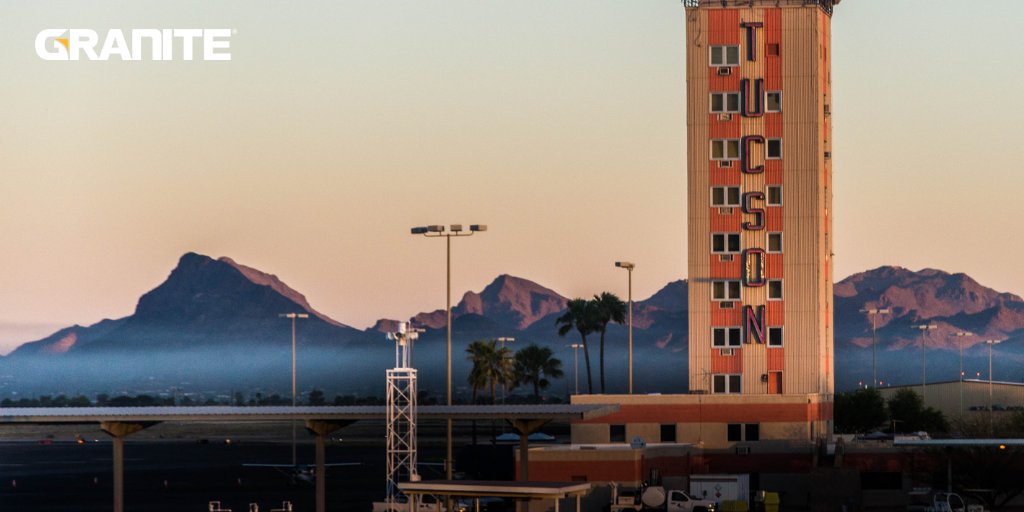 On this GMP, Granite will be responsible for the construction of a 1200 square foot masonry building, 8,000 feet of duct bank ranging from four conduits to 20 conduits with 32,000 linear feet of new conductor, the installation of a 450-kilowatt generator, and relocating five existing circuits to the new vault.
Granite's Swan Facility located in Tucson, Arizona will provide the construction materials including asphalt and aggregate base course that will be used in the completion of the work.
Construction is scheduled to begin in January 2021 and is expected to be complete in July 2021.
This article was originally published by Granite Construction Inc..