Hong Kong International Airport (HKIA) has opened a new passenger Sky Bridge connecting Terminal 1 (T1) and the T1 Satellite Concourse (T1S).
The new 200 metre-long and 28 metre-high footbridge is equipped with escalators and an automated walkway. It is the world's longest airside bridge that allows passenger aircraft code F to pass underneath on the taxiway.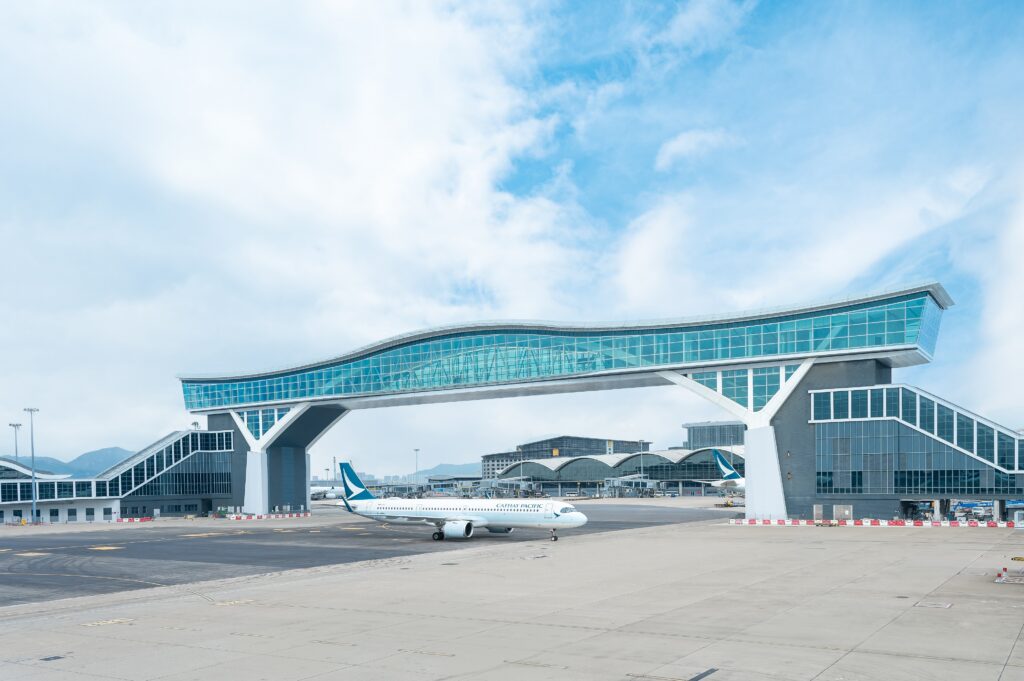 Prior to this opening, passengers had to take shuttle bus to and from T1S to board and disembark their aircraft.
Travellers can now instead enjoy panoramic views across the airport thanks to the bridge's exterior glazing and glass floor.
An observation deck, a catering outlet and a shop on the Sky Bridge are also scheduled to open in phases in the future.
"Sky Bridge is aspired to be the iconic feature at HKIA. It offers passengers a spectacular view of the entire airport with the nearby landscape as the backdrop. Passengers have a brand new spot for snap shots before they go on with their journey. Sky Bridge is a part of our efforts in renewing and enhancing passenger experience at HKIA. Together with other upgraded airport facilities, we look forward to welcoming passengers from around the world."