Customer experience at Dubai International Airport, one of the busiest airports in the world, has been greatly enhanced since implementing advanced Irisys people counting technology.
Working with our strategic partner Amor Group (now part of Lockheed Martin), the system is helping to identify and manage congestion, passenger flow and much more.
It gives Dubai a critical edge over competitors by helping to process passengers more efficiently and create an improved customer experience. Giving managers access to real-time figures on movement throughout the facility, the system covers priority areas, including check-in, security, immigration and flight transfer.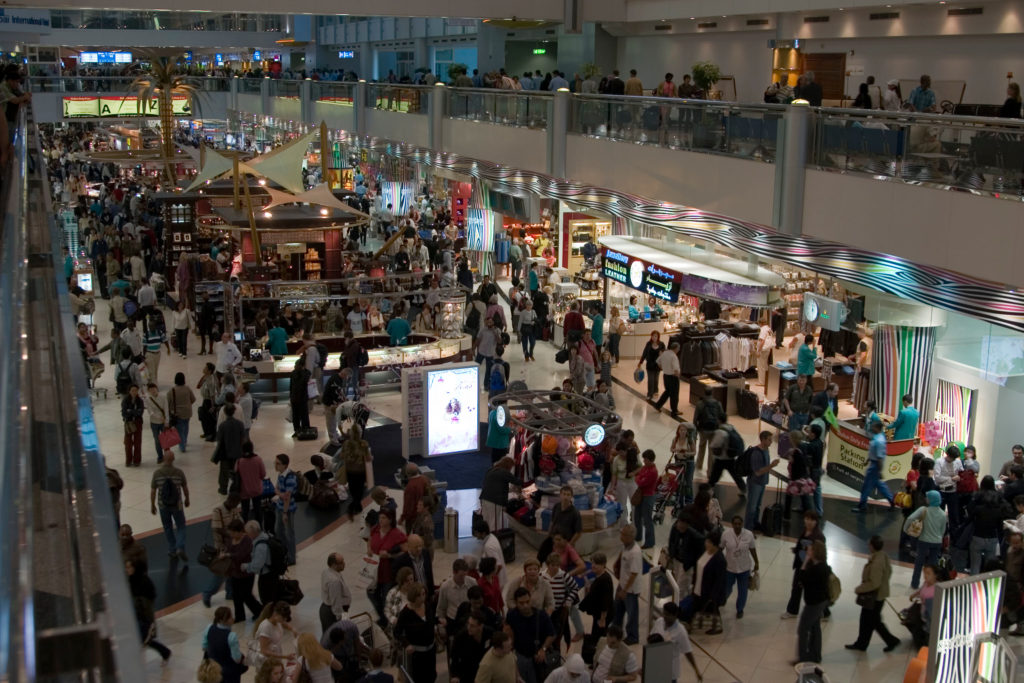 The passenger experience is a critical facet of the overall airport operation and in an increasingly competitive market, airports are looking to ensure passengers are processed efficiently and in possession of key information at critical stages of their journey.
The Dubai Airport initiative was part of an end-to-end service delivery measurement programme and the largest of its kind ever undertaken by an airport operator. The project, headed by the leading business technology provider Amor Group (acquired by Lockheed Martin in September 2013), was to deliver intelligent, real-time information to drive better service delivery for passengers
People Counting Technology
Phase 1 was implemented in 2012 and aimed at delivering real time monitoring and decision support in priority areas including check-in, security, immigration and flight transfer.
Data is gathered from up to 1,000 discreet sensors of various types monitoring every aspect of the airport's ambience, from temperature to odours. Within this number is nearly 200 Irisys thermal detection counters that feed data via an Irisys communication and database application to Amor's  ChromaACDB. The ACDB displays vital information via operational dashboards accessible on any internet-enabled device, allowing decision makers to immediately address any concerns such as congestion, regardless of their location.
Further sensor deployments are planned which could double the number of Irisys counters used at Dubai International Airport, making it one of the most highly populated Irisys installations.