King Khalid International Airport (KKIA) in Riyadh, Saudi Arabia has become the first airport in the world to provide flight notifications in sign language through an updated version of its interactive chat service.
Riyadh Airports Company, which manages and operates KKIA, has launched an updated version of its chat service via WhatsApp and Twitter, using the latest technology powered with artificial intelligence.
Alongside an updated layout that allows users to access their required services, the new system provides flight notifications and information about the airport's services in sign language.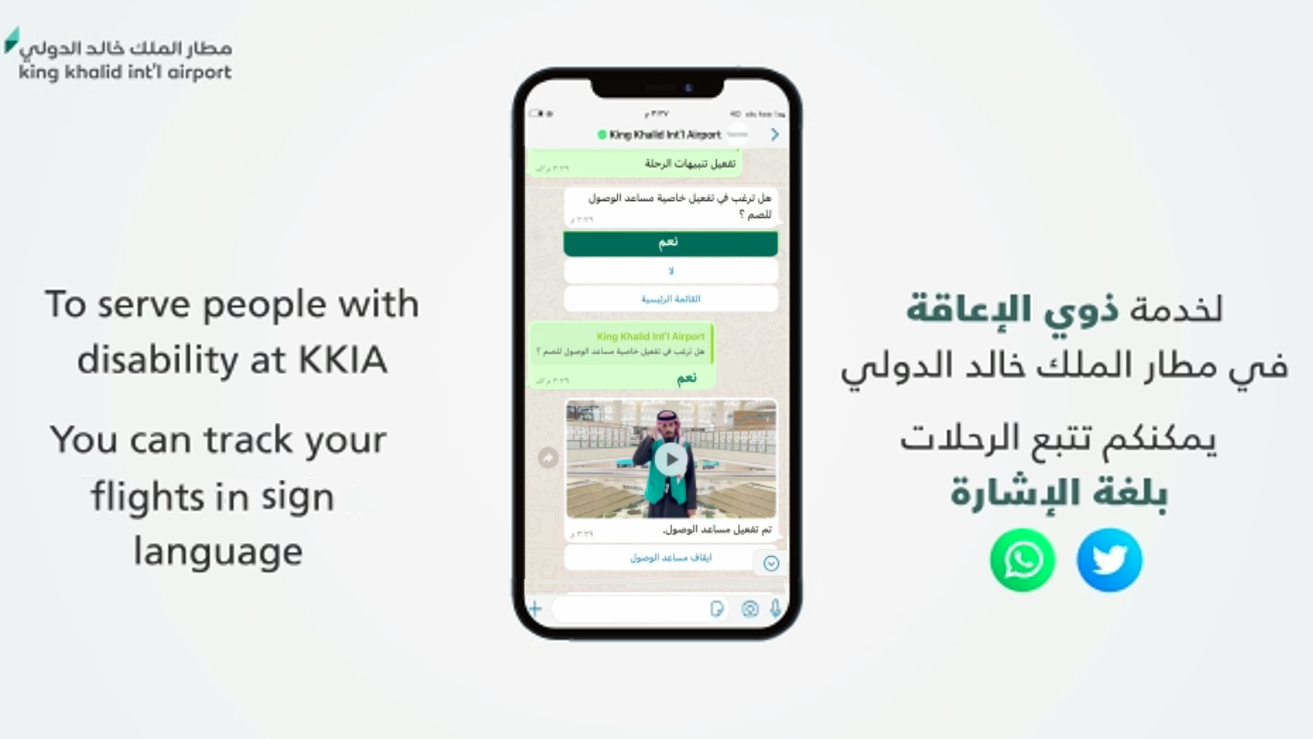 "By launching the updated version of the interactive service, we aim to enhance passengers' experiences through King Khalid International Airport. As we apply artificial intelligence to create an engaging experience through social channels, as well as providing an unparalleled travel experience for people with disabilities."
Travellers and airport visitors will be able to use the new feature to enquire about flights, service rates and other information.
The service is available for iOS and Android users, contributing to the diversification of the airport's communication channels.