Malaysia Airports Collaborates with Malaysia Airlines for a Safer and Faster Security Screening Process
Malaysia Airports has collaborated with Malaysia Airlines to enhance safety and speed up the security screening process with the roll-out of the new Passenger Reconciliation System (PRS) at KL International Airport (IATA Code: KUL). Malaysia Airlines is the first airline to utilise the PRS beginning this month which has been implemented at key airport touchpoints. Among the many benefits of the system include greater convenience to the passengers and ensuring minimal queues for passengers that will help in facilitating safe physical distancing while traveling in the new norm. KUL has installed 10 PRS units at Terminal 1 and 12 units at Terminal 2 respectively. The PRS is another initiative resulting from the Airports 4.0 digitalisation plan to heighten airport security and airline operational efficiency.
The PRS is a new automated security screening system that is able to scan and match information on passenger travel documents to Malaysia Airlines' passenger database in real time. This real time reconciliation which also uses double layer encrypted data for added security will efficiently filter out fraudulent travel documents. Not only will Malaysia Airlines benefit from operational efficiency arising from real time data, the PRS will also be able to enhance customer experience as on ground agents can be quickly alerted should there be a need to track the passengers during the final boarding call.  Additionally, any baggage belonging to no-show passengers can be immediately identified and offloaded from the aircraft to further reinforce security and improve the aircraft's turnaround time.
Group chief executive officer (Group CEO) of Malaysia Airports, Dato' Mohd Shukrie Mohd Salleh reiterated the airport's commitment in working with its airline partners to ensure operational readiness when air travel restores.
"We continue to leverage on technology in order to keep up with evolving security and safety requirements for an improved passenger experience. With the PRS in place, we are looking at speeding up, strengthening, and simplifying the security process for the benefit of all our stakeholders. Furthermore, all airports are now keeping up with the strictest practice of physical distancing and the new security process via the PRS plays a vital role in expediting the queue at the security checkpoints. The PRS is key to an elevated e-boarding experience as it will also allow us to implement the 'open gate' concept at selected boarding gates resulting in the creation of more space for passengers to sit and wait comfortably prior to boarding their flight. Malaysia Airlines being our first user, will also benefit from the system in terms of operational efficiency by scoring better turnaround time."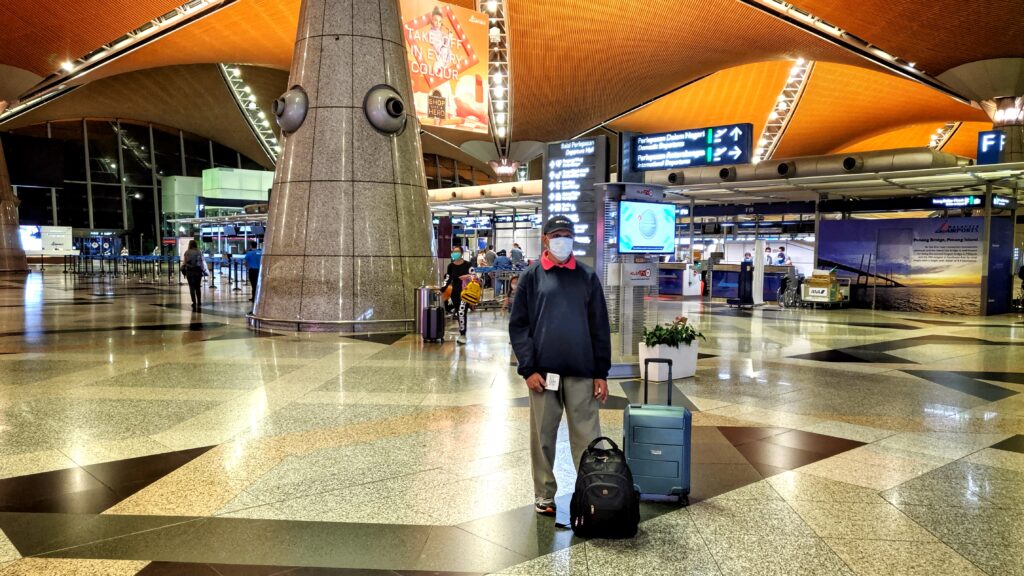 "We are pleased with this latest security enhancement at KUL which translates into safer travel experience for our passengers while at the same time improve both efficiency and punctuality of our operations. We understand that as passenger preferences and trend change, we must streamline and automate specific processes to ensure seamless travel for passengers and allow them to depart and arrive on time, especially during peak seasons.
"Last year, Malaysia Airlines piloted the facial recognition system by Malaysia Airports and SITA for faster boarding. We are excited to jointly transform the travel experiences together with Malaysia Airports once again this year to serve the new normal that complements our digitalisation efforts in reinventing the passenger experience."
KUL recently achieved a perfect score of 5.0/5.0 and gained top spot in the latest global Airport Service Quality (ASQ) survey by Airports Council International (ACI) for the category of over 40 million passengers per annum (mppa) in Q4 2020. ASQ benchmarks the world's best airports in terms of overall passenger satisfaction for terminal safety, facilities, services, and cleanliness.
"We will continue to offer dynamic solutions and maintain our momentum as one of the top airports in the world. When air travel picks up again, we hope more airlines will come on board to experience the PRS."
This article was originally published by MALAYSIA AIRPORTS HOLDINGS BERHAD.