Mallaghan Launches New All-Electric Airport Bus
Mallaghan, a leading manufacturer of airport ground support equipment (GSE), has launched its new electric airport bus. The all-electric Árbus has already completed successful trials with ABM Aviation.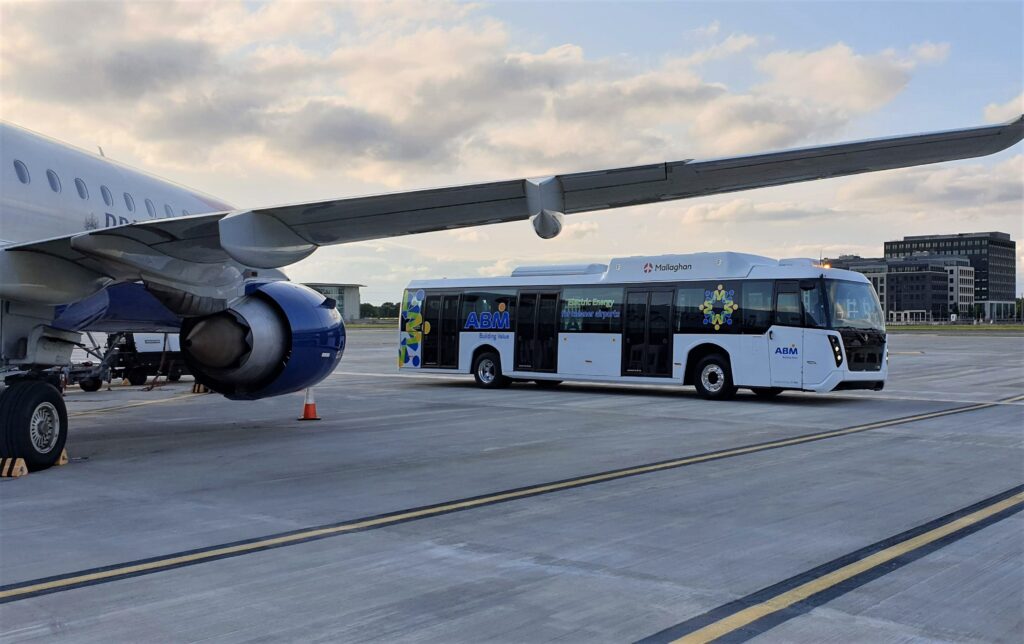 Since its launch in 2019, the Mallaghan Árbus 50W is already used in more than 10 airports across Europe.
Owen McKenna, Sales Director at Mallaghan, said:
"We are delighted to formally launch the all-electric Árbus i-tec following its successful trials with ABM in the UK, and to be supporting the wider aviation industry on its journey to Net-Zero.
"The all-electric Árbus has the longest battery range of any airport bus on the European market and can be easily charged with existing infrastructure at airports. The flexible battery capacity makes the bus suitable for use at smaller regional airports or major hubs.
"At present we have three models of Árbus dimensions, with capacity right up to 118 passengers – the largest airport bus capacity currently on the market. As with all our GSE, the electric Árbus can be tailored to the exact needs of the customer and we work closely with airports and handlers to ensure these needs are met.
"We are acutely aware of the challenges faced by the aviation industry as it works to eliminate carbon emissions and we look forward to support our customers green journey."
Mallaghan GSE is already used in more than 100 countries across the world with its electric i-tec portfolio designed to support Ground Handling, Cargo Handling, Passenger Transportation, Aircraft Catering & Cleaning and Aircraft Maintenance for its aviation partners across the world.
For further information about Mallaghan and its portfolio of GSE please contact the team on [email protected].
This article was originally published by Mallaghan.
About Mallaghan
Originally established as a Civil Engineering Firm in the 1960's, the company was founded by Terry Mallaghan and has now become one of the leading aviation industry suppliers in the manufacture of Airport Ground Support Equipment, producing highly acclaimed GSE products to an ever-expanding global network of customers.
The company, located in Ireland, accredits its move towards the manufacture of high quality GSE following extensive research throughout Europe and the Middle Eastern regions. Mallaghan account some of the world's leading Airlines and Ground Handling Companies as prestigious clientele.